Black Friday graphics card deals 2022: great deals on all kinds of GPUs still live
Black Friday might be over, but graphics card deals aren't
Black Friday Graphics Card Deals: Jump to...
1. US: the best early laptop deals
2. UK: the best early laptop deals
Black Friday graphics card deals are still kicking, with all the major retailers keeping their best deals live over the shopping weekend. We've seen fantastic savings on some of the best graphics cards available - like the Nvidia RTX 3080 and AMD RX 6800 XT.
Black Friday 2022 might technically be over, but we know from past experience that most deals remain available until at least the end of the weekend. These Black Friday deals are a great way to get yourself a cut-price graphics card - especially since GPUs have been consistently overpriced for years thanks to the chip shortage and crypto bubble both running at full tilt.
This year is different, though: the crypto market crash and new generations of GPUs from both Nvidia and AMD have led to us finally getting some top graphics cards at MSRP - or, heaven forbid, even below retail price! No matter your budget (or which side of the Green-Red divide you fall on), there are discounts out there that can save you some serious money.
So if you're looking for a deal on the most premium GPU you can get or you're looking for deals on the best cheap graphics cards to make them even more of a bargain, we've got you covered. We'll keep scouring all the best retailers for graphics card discounts and compiling them here, through the weekend and on to Cyber Monday.
Black Friday graphics card sales (US): quick links
The best Black Friday graphics card deals in the US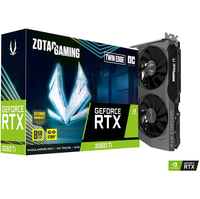 Zotac GeForce RTX 3060 Ti | was $529.99 now $499.99 at Amazon
The Nvidia RTX 3060 Ti has long been our favorite graphics card thanks to its near-perfect balance of price and performance, but third-party cards have usually been much more expensive than Nvidia's MSRP. Now, however, thanks to this Amazon deal, you can save 25%, making this a graphics card deal too good to pass up.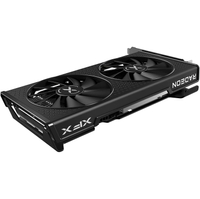 XFX Speedster SWFT 210 RX 6600 | was $279.99 now $229.99 at Amazon
The AMD Radeon RX 6600 is one of the best 1080p gaming GPUs on the market, and right now you can get a hearty 18% off the retail price with this Amazon graphics card deal.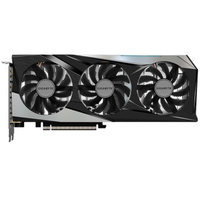 Gigabyte GeForce RTX 3050 OC | was $319.99 now $289.99 at Newegg
Granted, $20 isn't the biggest discount, but getting an RTX card for under $300 is still a great deal, especially if you're looking to do a budget build.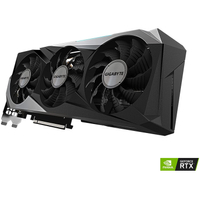 Gigabyte RTX 3070 OC | was $729.99 now $529.99 at Amazon
Easily one of the best deals around, this RTX 3070 card is more than 25% off right now at Amazon, getting you a fantastic 1440p graphics card for 26% less than retail. The 3070 has long been one of the best-value GPUs Nvidia has made, so snap this one up if you need a new graphics card.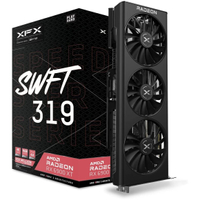 XFX Speedster SWFT 319 Radeon RX 6900 XT Core | was $869.99 now $684.99 at Amazon
The Radeon RX 6900 XT is one of the most powerful gaming graphics cards around, and with this 23% discount right now at Amazon, you can set your rig up right for many years to come.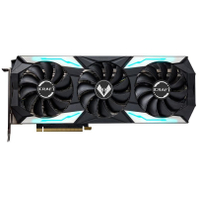 Maxsun RTX 3080 iCraft OC | was $939.99 now $884.99 at Newegg
If you're looking for a cheap RTX 3080, then this Maxsun GPU might be just what you're looking for. This triple fan design will give you awesome cooling performance for 25% off right now at Newegg.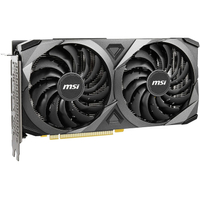 MSI Gaming RTX 3060 | was $459.99 now $394.27 at Amazon
The Nvidia Geforce RTX 3060 is the ultimate 1080p gaming graphics card, and right now with this Amazon Black Friday deal, you can get it for 24% off the retail price.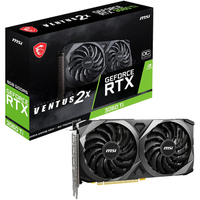 MSI Gaming RTX 3060 Ti: was $559.99 now $449.99 at Amazon
The RTX 3060 Ti is our favorite graphics card for most people, and it's getting a steep discount at amazon right now where you can get it for fully 18% off.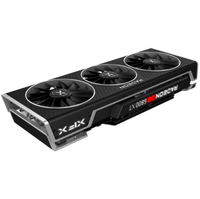 XFX Speedster MERC319 Radeon RX 6800 XT: was $699.99 now $604.99 at Best Buy
If you're looking to get solid 4K gaming performance for less, the Radeon RX 6800 XT is one of the best you can get, featuring great ray tracing performance and high clock speeds to power the best AAA games at high settings.
---
Black Friday graphics card sales (UK): quick links
The best Black Friday graphics card deals in the UK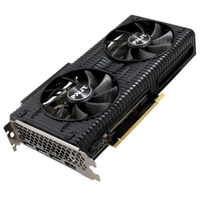 Palit Dual RTX 3060 | was £539.97 now £344.54 at Box
The Nvidia RTX 3060 is one of our favorite 1080p graphics cards around, and now with 35% off, this Black Friday graphics card deal is even better than ever.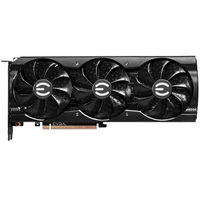 EVGA RTX 3070 Ti | was £1,092 now £883.99 at Box
The RTX 3070 Ti is a fantastic 1440p graphics card that can push into 4K graphics, but its MSRP is normally too high to make it worth the price, but with this steep price cut from Box, this card is now closer to a must-have than a can-miss.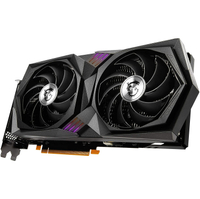 MSI RTX 3060 Ti | was £549.99 now £509.99 at Amazon
The RTX 3060 Ti remains our favorite graphics card around for most people, so getting it for a discount makes it an even better proposition.
Should you wait for a Black Friday graphics card deal?
Now, whether you wait until the Black Friday sales event to buy a new graphics card is a burning question on a lot of people's minds. This is really the first year in more than two years where we expect to actually see Black Friday graphics card deals, so a lot of us are wondering if the deals we're seeing now are going to plunge even lower in the next month of so.
All we can really say to trust your gut. If you see an Nvidia RTX 3080 on sale for 15% off MSRP and you can actually buy it, there's no reason not to jump on it. We're used to seeing 15% to 30% mark ups on graphics cards in the past couple of years, not to mention scalpers absolutely wrecking the market and driving up prices even further.
Will that aforementioned RTX 3080 possibly go lower? Sure, it probably will, but there are also going to be a lot more people fighting over it, so there is value in locking in a good deal now and getting the peace of mind of knowing that you'll actually get the graphics card you want rather then waiting things out for another few weeks.
However, if you're looking to get one of the really higher-priced cards like the RTX 3090 Ti, then there's some value in waiting for it to drop even further during Black Friday. There's no guarantee that it will drop further that where it's at now, but it's also unlikely to shoot back up to MSRP right after Black Friday, so if you can't find an even better deal on Black Friday, you can probably still find savings after the event ends.
For something like this, set a price in your mind that you're willing to spend on this kind of card, and when you see one at or below that price, jump on it, whether that's today or on November 25.
Buying tips: 3 of the best graphics cards to look for on Black Friday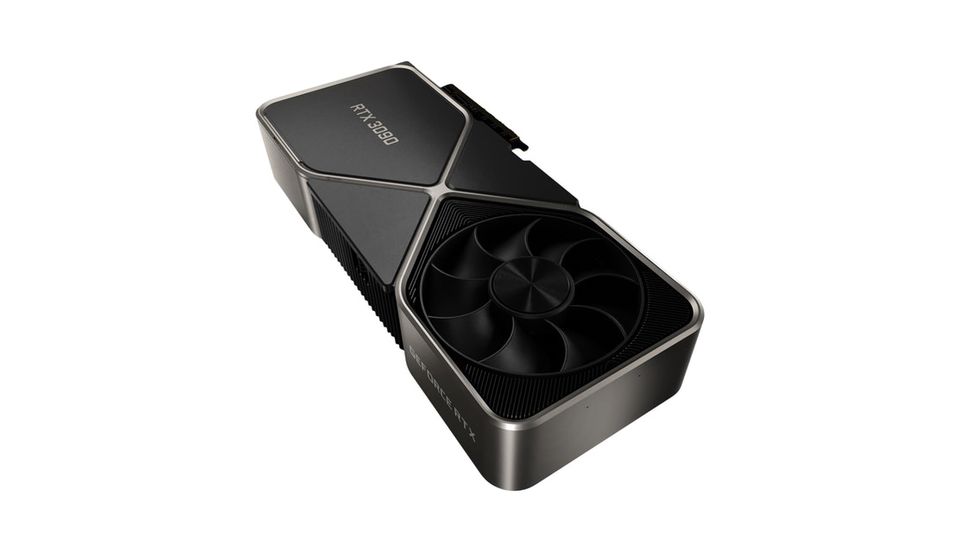 Nvidia GeForce RTX 3090 review
The best graphics card on sale right now
The Nvidia RTX 3090 has long been synonymous with high-performance graphics at an inaccessible price, but with the release of the RTX 4090 last month, this card is now going on sale to make room for newer inventory. It's not as powerful as the RTX 3090 Ti, but between price and performance, we thing this card hits the sweet spot for a premium Black Friday graphics card deal in a way the RTX 3090 Ti simply doesn't.
For
Unstoppable performance
Excellent cooling
Great value for creative professionals
Against
Extremely expensive
Massive footprint
Very power-hungry
Nvidia GeForce RTX 3060 Ti review
The best graphics card for the masses
The Nvidia RTX 3060 Ti has long held a special place in our hearts as the best graphics card for most people, thanks to its excellent 1080p and 1440p performance and great pricing, this is the perfect card for those who haven't made the jump to 4K thanks to the much higher 4K monitor prices. These are also already cheaper than most GPUs out there, and with Black Friday, we expect to see some great discounts on these.
For
Excellent 1080p performance
Solid ray tracing performance
Stays cool
Against
Only entry-level 4K performance
Annoying 12-pin power connector
The best graphics card for gaming without ray tracing
Ray tracing has made quite a splash over the past couple of years, but there is a real question of whether it's really worth the added expense, especially since it can absolutely tank your frame rate. Fortunately, for those who don't care about ray tracing, the RX 6950 XT is one of the best cards you can buy. It offers RTX 3090 gaming performance (most of the time) for a lot less, meaning Black Friday deals on these cards are going to fantastic.
For
RTX 3090 gaming performance (sometimes)
Much cheaper than best RTX cards
4K gaming on AMD Radeon
Against
Next-gen cards are nearly here
Not great for creative workloads
Ray tracing performance lags RTX
Graphics card specs to look for on Black Friday
There are a few things to consider when buying a graphics card this Black Friday. First and foremost, you need to consider your whole gaming setup. Buying a 4K graphics card when you only have a 1080p monitor is seriously overkill, and while you can get 400 fps in many titles at 1080p with an RTX 3090 Ti, if your monitor's refresh rate is only 144Hz, you're paying for a lot of frames that you're simply not going to see.
If you're looking for 1080p gaming, the Nvidia RTX 3060 or AMD Radeon RX 6700 XT is as high as you'll really need to go.
If you're looking for 1440p gaming, the Nvidia RTX 3060 Ti to RTX 3070 Ti, or the RX 6800 or RX 6800 XT is as high as you should go.
If you're looking for 4K gaming, then the Nvidia RTX 3080 or RX 6900 and above is where you need to look.
If you're looking to do creative content work like 3D rendering or analytical work like machine learning, go for the RTX cards since the tensor cores on the RTX cards are ideal for this kind of work.
If you're looking for gaming with ray tracing, the Nvidia RTX cards outperform the Radeon RX cards in this type of gaming, so are better suited.
If ray tracing isn't an issue or you're on a tigher budget, the AMD Radeon RX lineup is generally cheaper and offers competitive gaming performance, so this is where we'd tell you to look for deals.
Black Friday graphics card deals: our predictions
When will the best Black Friday graphics card deals start in 2022?
Black Friday falls on November 25 this year, but we're already seeing graphics card prices fall pretty sharply right now, so when exactly something becomes a regular sale and when it can be called a Black Friday sale is debateable.
Prices for a lot of graphics cards are already hitting 15% to 20% less than MSRP, which is more or less the range that we saw across computer purchases during Black Friday 2021, according a recent Adobe report. Will these prices go lower in November and on the big day itself? Probably, but we're seeing "Black Friday" sale prices on some graphics cards already, so we'd say the best deals may already be here, though you might have to hunt around for exactly the card you want at 15% to 20% off. That said, we think that every card will see this kind of price cut at some point somewhere over the next two months, so if you see it, don't hesitate to buy it.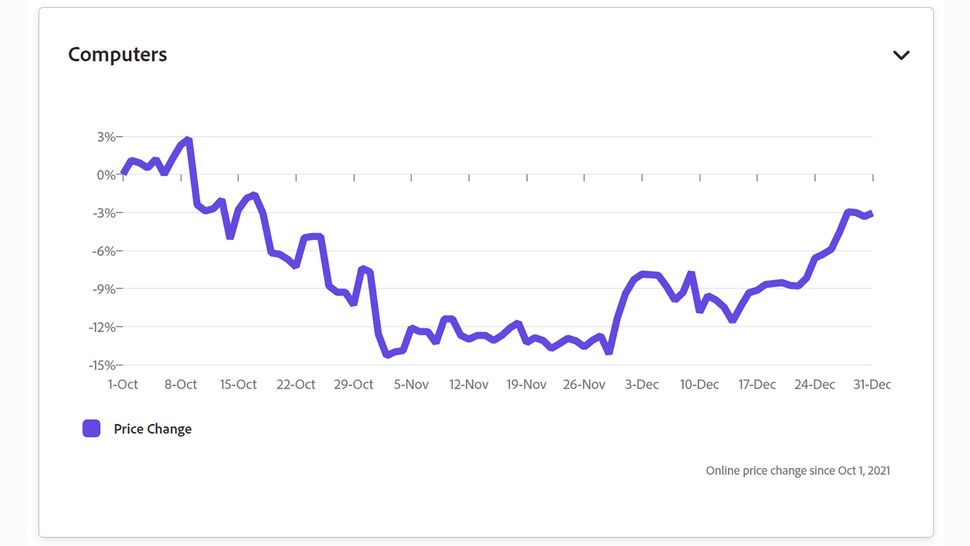 Image 1 of 5
What Black Friday graphics card deals do we expect in 2022?
Knowing what to expect from Black Friday graphics card deals is a tough question, since its been a while since the graphics card market was stable enough to get a read on what is "normal." Still, there are a number of things we can say about this year based on the current state of things.
The cryptocurrency crash and Ethereum 'Merge' event: Earlier this year, the cryptobubble popped, making GPU-dependent cryptomining unprofitable for cryptominers, easing demand for graphics cards. More recently, Ethereum – the world's second largest cryptocurrency – moved away proof-of-work mining, eliminating the need for graphics cards entirely. This has driven demand for graphics cards back down to more reasonable levels.
Nvidia Lovelace and AMD RDNA 3: The launch of next generation graphics cards from AMD and Nvidia in October and November 2022 comes just as demand for RTX 3000-series and RX 6000-series graphics cards have declined, which is just putting more downward pressure on the prices of these graphics cards.
This is all happening just as consumers are gearing up for Black Friday, so they will already be on the hunt for deals as it is, so retailers are going to have even more incentive to push last-gen graphics cards out the door at lower prices on Black Friday.
How good will this year's Black Friday graphics card deals be?
We expect graphics card deals on Black Friday to be pretty great all around. For one, the collapse of the cryptobubble has tanked demand for these graphics cards, so prices are naturally going to fall regardless, but this drop is coinciding with retailers really needing to move inventories to make room for the next-gen cards that launched in October and are launching in November.
We're already seeing 20% discounts off some high-end graphics cards, but we're not sure that we'll see steeper price cuts than that. More likely, we'll just see more cards getting these kinds of discounts. Maybe not 20% off, but between 15% and 20% is feasible, with a lot more cards getting discounts around the 10% mark.
How can I get the best graphics card Black Friday deals?
What specs should I look for when buying a graphics card on Black Friday?
The most important thing to consider when looking for graphics cards deals on Black Friday is to consider what you need your graphics card for. If you've got a 1440p gaming monitor, then you really don't need anything above an RTX 3070 or RX 6800 graphics card and you should focus on finding these deals.
Likewise, if you're looking for the best 1080p graphics card for esports gaming, then you're in even better shape, since these are already among the cheapest graphics cards of the last generation, and so you'll be able to find them at even better prices.
Another thing to consider is what graphics cards are being replaced by the next-gen Nvidia Lovelace and AMD RDNA 3 GPUs. The RTX 4090 released on October 12, and the RTX 4080 will go on sale on November 16. AMD is also gearing up for its RDNA 3 launch in November as well, and we should hopefully see those cards just before Black Friday, though we're not sure which ones yet exactly.
That means that you will also see some downward price pressure on Nvidia RTX 3080 and RTX 3090 cards, both the vanilla and their Ti variants. Likewise with AMD Radeon RX 6800, RX 6800 XT, RX 6900 XT, and RX 6950 XT graphics cards. We might also see the RX 6700 XT being replaced in November as well, so that card might be a good candidate for a Black Friday sale.
What about Black Friday gaming PC deals?
One other thing to look for are prebuilt systems, since Black Friday gaming PC deals are consistently some of the best around, and deals on RTX 3000-series systems are going to be even better than in years past.
We haven't gotten word yet on any prebuilt gaming PCs from mainstays like HP, Alienware, Lenovo, and others with any RTX 4090 or RTX 4080 graphics cards, but they are certainly on the way, so you can expect the models they are replacing to get some serious discounting, since these are much larger units that need more space to warehouse, meaning there's more pressure to move them out for new units.
Sign up to receive daily breaking news, reviews, opinion, analysis, deals and more from the world of tech.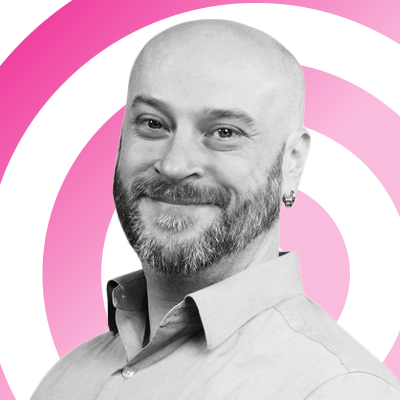 John (He/Him) is the Components Editor here at TechRadar and he is also a programmer, gamer, activist, and Brooklyn College alum currently living in Brooklyn, NY.
Named by the CTA as a CES 2020 Media Trailblazer for his science and technology reporting, John specializes in all areas of computer science, including industry news, hardware reviews, PC gaming, as well as general science writing and the social impact of the tech industry.
You can find him online on Threads @johnloeffler.
Currently playing: Baldur's Gate 3 (just like everyone else).