The best Thunderbolt laptops are becoming more critical as Thunderbolt 4 becomes more common. A computer with at least one of these ports is crucial for connecting to all peripherals. After all, Thunderbolt ports are impressively versatile. The best external hard drives use them, as do newer keyboards, mice, and, most importantly, USB-C monitors.
They're also blindingly speedy. You'll find that many laptops these days are equipped with a Thunderbolt 3 version of the port, which gives you speeds of up to 40Gbps. That's four times as fast as USB 3.1. That's why storage devices using this port are so quick when transferring large amounts of data. Anyone working with massive projects like video editors, photographers, and other creatives benefits from using one.
It's also ideal for multi-monitor setups since this port can support up to two 4K monitors.
Since it uses the same connector as USB-C, you can also plug in any USB-C peripheral and have it work. Just know that a USB-C port and Thunderbolt are not necessarily the same thing, so look at a laptop's specs to figure out which one it comes with before buying. Otherwise, you might be unable to use specific peripherals with your new purchase.
We're also seeing a growing number of laptops with Thunderbolt 4 ports, which offer a throughput of 32 Gbps, up from 16 Gbps in the case of the Thunderbolt 3 controllers, allowing for much faster data transfers.
We've compared these Thunderbolt laptops on numerous aspects, from the number of Thunderbolt ports and their data transfer speeds to their overall performance and design quality. We also looked at the feel of the keyboards, the CPU, RAM, and storage options, and the pricing, among other points.
Also, we've reviewed the best ink tank printers and the best business tablets.
---
The best Thunderbolt laptops of 2023 in full
Why you can trust TechRadar We spend hours testing every product or service we review, so you can be sure you're buying the best. Find out more about how we test.

The MacBook Pro 14-inch puts an emphasis on what sets this line of laptops apart in the first place. It's an incredible piece of hardware for creative professionals. From its incredibly impressive performance, the inclusion of Thunderbolt 4 (three of them!), to the fact that it can easily run at full power on battery mode, something most other laptops just won't do when unplugged. Along with the Thunderbolt 4 ports, you get an HDMI port, an SDXC card slot, and a MagSafe 3 port for charging.
It also has incredible battery life and a gorgeous XDR display. It may be an expensive notebook to get but what you get for the price is simply astounding. So, if you can afford it, you really can't do much better than this MacBook Pro.
Read the full review: MacBook Pro 14-inch (2021)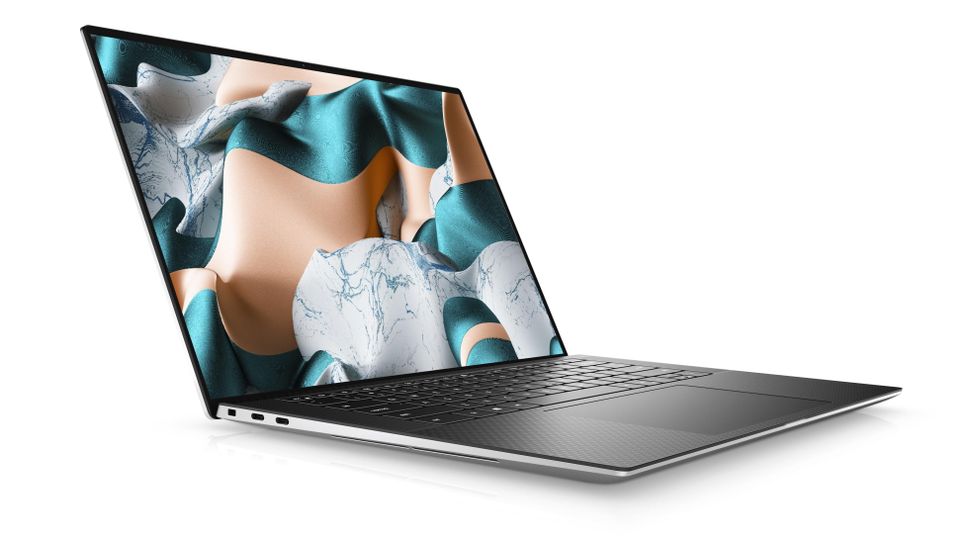 If you want the best Thunderbolt laptop that runs Windows 10, then the Dell XPS 15 is for you. In fact, it's our pick for the best laptop as well. The only reason why the MacBook Pro 16-inch pips it in this lineup is because all of its ports are Thunderbolt 3, while 'only' two of the three USB-C ports in the Dell XPS 15 are Thunderbolt 3. However, that should be more than enough for most people.
Also, Dell's update to its 15-inch flagship ticks pretty much every box when it comes to what we want from a laptop. The end result is that the Dell XPS 15 (2020) is about as close to perfect as a laptop can get and one of the best Dell laptops to date; there's really not a lot we can fault it for.
It's got some of the latest, and best, mobile tech from Intel, and can even be configured with a discrete GPU, making it adept at image and video editing, and even a spot of light gaming.
Read the full review: Dell XPS 15 (2020)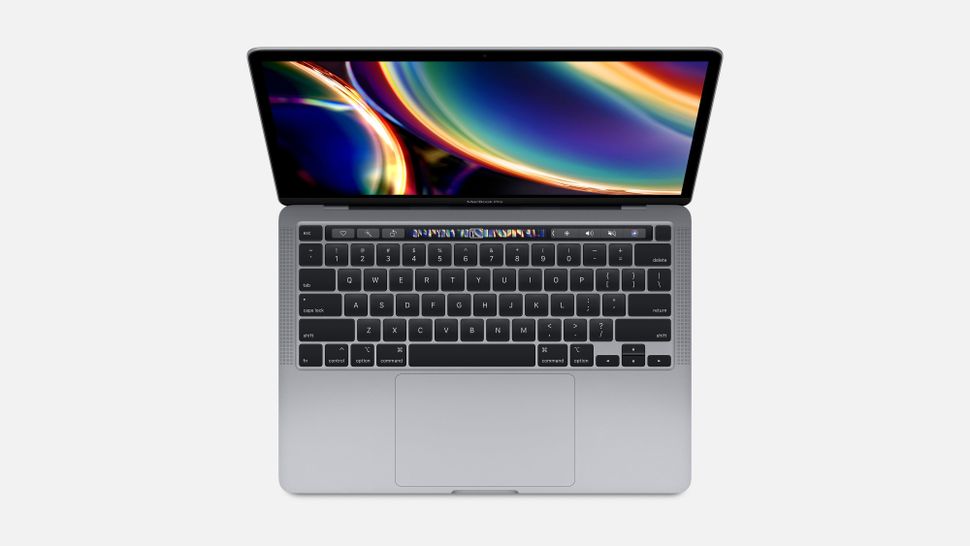 The MacBook Pro (13-inch, 2020) comes with new (and powerful) Intel processors and improved RAM speeds for better performance, all packed in the 13-inch incredibly svelte body.
Apple rounds it all out with that incredible Magic Keyboard from the new 16-inch, finally getting rid of that problematic keyboard. The new keyboard offers a much more tactile and comfortable typing experience.
Although this MacBook is not as light and thin as some of the other 13-inch ultrabooks, it has a neat design and weighs a little more than 2019's 13-inch MacBook.
Even if you don't go for the 10th-generation Intel Core configurations, you might still appreciate the fact that all models come with more storage capacity for the same price as their predecessors. And, they come packed with Thunderbolt 3 ports as well.
Read the full review: MacBook Pro (13-inch, 2020)

The HP Spectre x360 2-in-1 laptop has had a big refresh, and the boost in specs, with 10th-generation Intel Core processors and Intel Iris Plus graphics, along with the impeccable 2-in-1 design and pristine gem-cut chassis.
Connectivity options include two Thunderbolt 3 enabled USB-C ports, a single USB-A port, a headphone jack and a microSD card reader.
Although it packs plenty of power in a slim design, it runs pretty hot, particularly if you're using it for demanding tasks such as 3D rendering or 4K video editing.
While it's certainly pricey, you're getting some excellent extras, such as formidable security features and Bang & Olufsen speakers. If you care about aesthetics as much as you do performance and overall quality, this is the Thunderbolt laptop for you.
Read the full review: HP Spectre x360 (2020)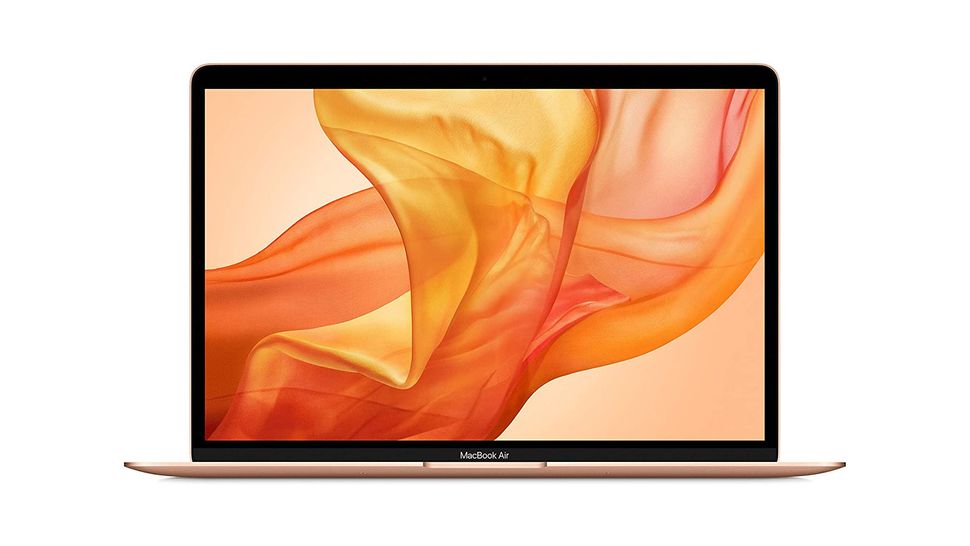 Apple's thinnest and lightest MacBook is back with a vengeance. Not only has it fixed a lot of the complaints with its predecessors – namely, that problematic keyboard is now gone, replaced by a drastically improved keyboard. But it also comes with new and more powerful internal components, even more storage space options, and a lower price of entry.
The MacBook Air is Apple's most affordable laptop, but it still comes with two Thunderbolt 3 ports, which makes it a great choice if you want a laptop with Thunderbolt ports, but don't want to spend a fortune.
The Thunderbolt 3 ports are versatile — with transfer speeds up to 40Gb/s, they can transmit up to 6K footage to a compatible display. But since the laptop charges through the Thunderbolt ports, you'll lose one of them when you have to charge your device.
Read the full review: MacBook Air (2020)

Beyond the Acer Swift 3's modest exterior, you'll find an excellent laptop that boasts plenty of power for work and study. The Swift 3 (not to be confused with the Switch 3 another laptop from Acer) is an inexpensive laptop; however, that plain chassis is all-aluminum and packed with beefy components - and that includes a USB-C Thunderbolt 3 port.
Despite inheriting some of its predecessor's flaws, like the weak-sounding speakers, it has improved in several areas, like the performance and battery life.
This laptop is incredible to use as well, with its roomy trackpad as well as its backlit keyboard that offers a comfortable typing experience with decent travel. Thanks to the relatively low price, this is easily one of the best Thunderbolt laptops you can buy at present.
Read the full review: Acer Swift 3

---
Frequently Asked Questions
How to choose the best Thunderbolt laptops for you?
When selecting the best Thunderbolt laptop for yourself, start by evaluating what features are essential for you.
You'll want to consider the number of Thunderbolts the laptop offers and their data transfer speeds. It wouldn't hurt to check whether the laptop has a separate charging port or if it uses the Thunderbolt ports for charging too.
Based on your work (or study) requirements, you'll want to narrow down on the screen size, CPU, storage, graphics, and RAM. If you're going to use the laptop for gaming or heavy graphical editing, then it's best to opt for a powerful one with a large screen and competent graphics card and CPU.
If you're mostly on the road and primarily need the laptop for general business work, then a lightweight and thin 13-inch model should serve you well.
Also, look out for the keyboard's quality, battery life, speaker performance, webcam, and overall design.
The best Thunderbolt laptops: How we test
We've tested the best Thunderbolt laptops across multiple points, from their CPU and graphics to their RAM and storage options.
We assessed how many Thunderbolt ports the laptops had, whether they had a separate charging port or relied on the Thunderbolt ports, their data transfer speeds, and the additional connectivity options.
We evaluated their overall performance, how well they ran different apps, the battery life, and the size and quality of the screen. We examined the weight and sleekness of the laptops, along with their overall design and durability.
We also judged the feel of their keyboards and trackpads, the webcam quality, speaker performance, and the pricing, among various other aspects.