If you don't buy JLab's ridiculously cheap wireless earbuds, are you even Black Friday-ing?
They're less than a premium cocktail – and they're better than this!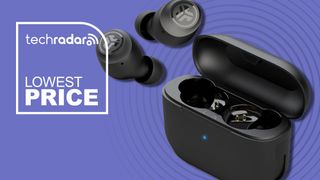 (Image credit: JLab)
Of all the Black Friday deals live now (and reader, I've seen hundreds) occasionally a true diamond shines off the page and makes me utter, "How much?" out loud.
This this is that deal.
It concerns my favorite budget wireless earbuds in a wild Black Friday saving that sees them slashed to just £17.99 at Amazon from £24.99 – a whole £2 cheaper than they've ever been, ever.
Yes, it's one of the cheapest and best Black Friday earbuds deals live now, and it's hands-down my top pick for a sub-£20 Secret Santa gift, an Advent Calendar inclusion, or just a second pair of buds for a bag or pocket so you're never without portable music.
Not in the UK? Scroll down for the best JLab Go Air Pop deals in your region.
Today's huge Black Friday JLab deal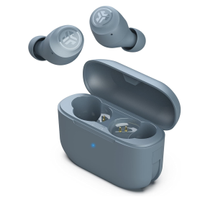 JLab Go Air Pop: was £24.99 now £17.99 at Amazon
Before we get carried away, the JLab Go Air Pop are not the last word in sonic brilliance. But they also aren't half bad – in fact they're alarmingly good for their lowly asking fee. If this is truly where your budget maxes out, you'll get reliable Bluetooth connectivity, killer battery life, comfortable and light earpieces, and solid musicality on the go. It would be churlish to expect more – and this deal (which applies to various color options) is a whole £2 cheaper than we've ever seen them.
As I said in my glowing 4.5 star JLab Go Air Pop review: "We've all been burned by buying cheap – buy cheap, buy twice, right? Not here. If you're thinking that one bud will cease to pair after a week, or the case lid will snap off within a day, or a glancing blow from a wet jacket sleeve will kill them, or a speck of dust will put paid to the case registering anything inside it worth charging… well, you're wrong."
What you need to know when considering JLab (whose raison d'etre is affordable earbuds – even its high-end options are great value) is that the JLab Go Air Pop belie their lowly price-point and are emphatically unbeatable for this money. Yes, try to see past the name; there are no audible pops here.
OK, it's important to note that there's little out there to challenge reputable-brand earbuds that come in at the same price as a high-end cocktail in a bougie lounge, but if this is where your budget maxes out for non-essentials such as true wireless earbuds, you will find a reliable product here. They are not junk. They sound far better than is reasonable. And wouldn't life be better if more of us could afford portable wireless music, rather than no music at all?
More Black Friday JLab Go Air Pop deals
Looking for more Black Friday JLab Go Air Pop earbuds deals? You'll find all the lowest prices from around the web right here, with offers available in your region.
Follow TechRadar on TikTok for news, reviews, unboxings, and hot Black Friday deals!
More US Black Friday deals
More UK Black Friday deals
Try our new AI-powered deals finder
Struggling to find the perfect deal? Our new and improved personalized AI-powered deals search bot can help. It's always primed to find you the best deals, no matter what you're looking for, where you are or when you're searching.
The Deal Finder will first search through this page for whatever keyword you've entered, then search across the rest of TechRadar for other deals, and finally will serve up results from our sister sites including Tom's Guide, Tom's Hardware, PC Gamer, Marie Claire, Homes & Gardens, GamesRadar, T3, What Hifi and many more!
Test it out here:
Sign up for Black Friday email alerts!
Get the hottest deals available in your inbox plus news, reviews, opinion, analysis and more from the TechRadar team.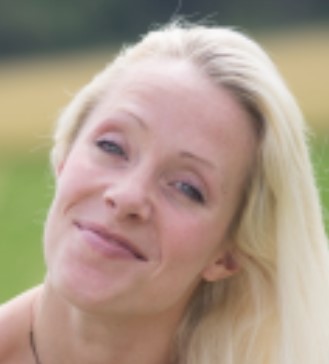 Senior Audio Staff Writer
Becky is a senior staff writer at TechRadar (which she has been assured refers to expertise rather than age) focusing on all things audio. Before joining the team, she spent three years at What Hi-Fi? testing and reviewing everything from wallet-friendly wireless earbuds to huge high-end sound systems. Prior to gaining her MA in Journalism in 2018, Becky freelanced as an arts critic alongside a 22-year career as a professional dancer and aerialist – any love of dance starts with a love of music. Becky has previously contributed to Stuff, FourFourTwo and The Stage. When not writing, she can still be found throwing shapes in a dance studio, these days with varying degrees of success.