Argos just went all-in on Sonos Black Friday deals – why wait for Amazon?
Also yes, Argos and Sonos sound like mythological brothers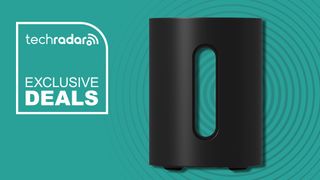 (Image credit: Sonos)
If you're looking for the best Sonos Black Friday deals, you've come to the right place. Yes, there's also our dedicated best Black Friday Sonos deals page, but for those of us in the UK, one particular retailer just went big on Sonos – and the deals are already live.
The retailer is Argos (don't Argos and Sonos sound good together? Almost like Romulus and Remus, or Apollo and Artemis, the fascinating mythological brothers) and the kit involved includes three of the firm's most popular soundbars, plus both its Subs – including the newest Sub Mini.
We'd love to wax lyrical on their talents, but this is Black Friday deals shopping season and you simply don't have time. So have at this little lot: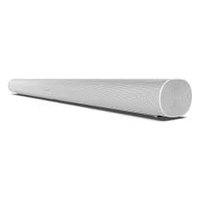 Sonos Arc Dolby Atmos soundbar: was £899 now £719 at Argos
This is only £20 off cheapest we've ever seen the excellent Sonos Arc from a trusted online retailer. The Arc is a sensational five-star soundbar with Dolby Atmos, TrueHD and Dolby Digital Plus. And now, it's a massive £180 off! Setup is incredibly simple too. This is Sonos, remember, the firm that wrote the book on multi-room audio for your home. Again, we've seen it briefly dip to £699 once before (from Sonos itself) – but this saving nets you a whopping 20% off and if you want one, we wouldn't hang about.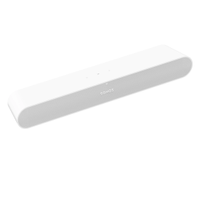 Sonos Ray soundbar: was £270 now £219 at Argos
Sonos doesn't deal solely in high-end kit and the proof is right here, in Sonos' most affordable soundbar. You don't get HDMI ports or Dolby Atmos support, but you are still getting all the features and functionality of the Sonos wireless ecosystem. And because it launched in June of last year (and is pretty affordable anyway) we haven't seen too many discounts on it to date.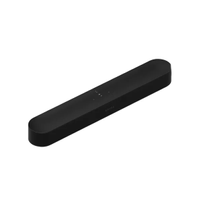 Sonos Beam (Gen 2) Dolby Atmos soundbar: was £499 now £399 at Argos
The second-generation Sonos Beam soundbar launched in October 2021 and while we have seen a few discounts to date, this is just £50 off the cheapest we've ever seen it. For your money you're getting a compact, stylish soundbar with excellent integration with the wider Sonos ecosystem, and immersive virtual Atmos support.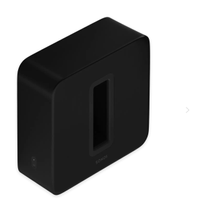 Sonos Sub (Gen 3): was £749 now £639 at Argos
There's something about this design with the hole in the middle and those push-push drivers either side, isn't there? Also of note is the £110 saving, and although we have seen it drop by £40 more (to £599) once before, last year, this is still a serious discount. Yes, there's a newer Sub Mini in Sonos land too, but come on, where subwoofers are concerned we know which we'd rather invite into our lounge…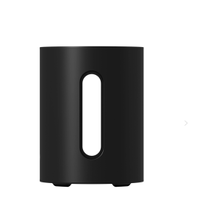 Sonos Sub Mini: was £429 now £339 at Argos
Sonos' newest, cheaper October 2022-issue subwoofer was designed by Sonos to pair with its soundbars, to bring deeper bass and a better home theater experience. The Sub Mini is smaller and, obviously, less powerful that the larger Sub, but we found that when testing it even with the large Sonos Arc it adds an important bass foundation that really elevates the experience. And the discount? At £90 off, it's very good indeed.
One thing: if you're looking for a deal on the Sonos Roam or Roam SL, you'll have to wait 'til the 17th – at which point Sonos itself will reduce these smaller portable speakers. These deals will only last 'til the 27th, so if you're clicking outside of this window of time, Sonos will not bend to your will.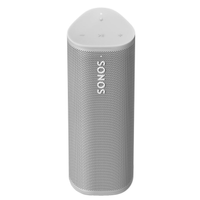 Sonos Roam SL portable speaker: was £159 now £119 at Sonos
This is the same as the Sonos Roam below (ie, a portable Bluetooth and Wi-Fi-enabled speaker with full Sonos multi-room support), but it has no mics and thus no built-in voice assistant support, although it'll tag along if you've got voice control elsewhere in your Sonos setup. This makes it a little cheaper, and this £40 saving is a huge discount equalling its lowest-seen price during last year's Black Friday extravaganza. Remember to get your buying done between November 17 - 27 though.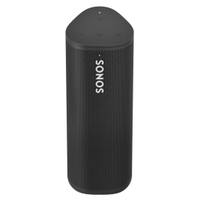 Sonos Roam portable speaker: was £179 now £134 at Sonos
When Sonos makes a truly portable speaker that not only plays nice with your multi-room audio setup but also brings Bluetooth the party, you know you're onto a winner. And although it might have seemed a little steep at its regular RRP, this money is far more palatable – and it's never been as cheap as this to date. Clarity? Of course: last year Sonos dropped it briefly to £139, so you're saving an extra fiver even on its lowest seen price, as long as you buy from November 17 - 27 at Sonos.
More of today's best Black Friday Sonos deals
Try our new AI-powered Black Friday deals finder
Struggling to find the perfect deal for you? Our new and improved personalized AI-powered deals search bot can help!
The Deal Finder will search through this page for whatever keyword you enter, then search across the rest of TechRadar for other deals, finally serving up results from our sister sites including Tom's Guide, Tom's Hardware, PC Gamer, Marie Claire, Homes & Gardens, GamesRadar, T3, What Hi-FI? and many more!
Give it a whirl here:
Sign up for Black Friday email alerts!
Get the hottest deals available in your inbox plus news, reviews, opinion, analysis and more from the TechRadar team.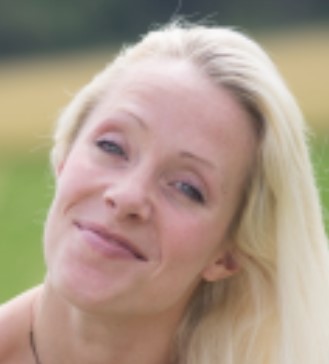 Senior Audio Staff Writer
Becky is a senior staff writer at TechRadar (which she has been assured refers to expertise rather than age) focusing on all things audio. Before joining the team, she spent three years at What Hi-Fi? testing and reviewing everything from wallet-friendly wireless earbuds to huge high-end sound systems. Prior to gaining her MA in Journalism in 2018, Becky freelanced as an arts critic alongside a 22-year career as a professional dancer and aerialist – any love of dance starts with a love of music. Becky has previously contributed to Stuff, FourFourTwo and The Stage. When not writing, she can still be found throwing shapes in a dance studio, these days with varying degrees of success.