It's unlikely the Galaxy S22 will remain the flagship phone from Samsung for much longer, as we're anticipating the arrival of the Samsung Galaxy S23 in a matter of days. So what does this mean if you're looking to buy a new Samsung phone?
Well, if cost is your top concern and you don't mind buying last year's model, then picking up the S22 could still be a good choice for you. Vodafone is currently offering AU$400 off the Samsung Galaxy S22, and the only caveat is that you stay connected to a Vodafone plan for 24 or 36 months. With this deal, Vodafone is the best place to buy the S22 on a plan.
You could also consider buying the S22 outright, as we've seen the phone get some fairly frequent discounts. Buying outright will enable you to pair the device with telcos other than Telstra, Optus and Vodafone, so be sure to read our guide to the best SIM-only plans in Australia for recommendations.
Noteworthy Samsung Galaxy S22 deals
The Samsung Galaxy S22 is sometimes available with a discount, so here are the deals you should know about before signing up to a contract:
Best Samsung Galaxy S22 plans: our picks
Best overall Samsung Galaxy S22 plan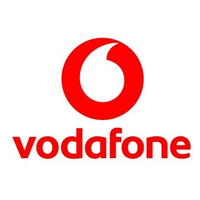 Samsung Galaxy S22 (128GB) | 40GB data | 24 months | AU$80.37p/m
Vodafone offers the cheapest Samsung Galaxy S22 plan on the market, and we also think it's the best you can get overall. Pair the handset with Vodafone's AU$45 Small plan to set yourself up with 40GB of data. On a 24-month contract, it'll shake out to be AU$80.37 a month. Vodafone's deal includes a AU$400 discount on the S22 when you stay connected to Vodafone for 24 or 36 months, which makes it especially competitive against Telstra and Optus.
Total cost over 24 months is AU$1,928.88
Outright Samsung Galaxy S22 deals
If you're already on an existing plan or are happy to change to a SIM-only offer, it might be worth picking up the Samsung Galaxy S22 handset outright. It can save you money if you find a deal, or avoid any lock-in contracts in the process.
Category
Back to Mobile Cell Phones
Storage Size
Colour
Condition
Price
Samsung Galaxy S22 review in brief
The Samsung Galaxy S22 is here and... well, it's more of the same. But you could easily argue that that's a good thing. With this release, Samsung took the excellent Galaxy S21 and made meaningful, well-thought-out upgrades to what was already one of the best phones on the market.
At first glance, the device very much follows the same design language as the S21. It's got the same rear-camera contour, flat-edged front, and lack of 3.5mm port, but now comes with a premium glass-backed panel, a marked upgrade from the plastic on the Galaxy S21.
Inside, Samsung has beefed up the chip to the new Snapdragon 8 Gen 1, which should give marginal gains over the last generation while still keeping this device at the forefront of power versus its rivals. It's now got an adaptive refresh rate display (10 to 120Hz) to aid with battery life, and Samsung has also shuffled the rear camera array round to have a higher resolution main camera, at the expense of the telephoto.
Interestingly, Samsung has reduced the screen slightly from 6.2-inches to 6.1-inches, although we'd challenge anyone to tell the difference at first glance. This device remains the best choice in the range for those who want something relatively 'palm-friendly'. For a bigger screen without going too crazy on price, we'd recommend the Galaxy S22 Plus. For a no-holds-barred premium experience, check out the Galaxy S22 Ultra.
Read our Samsung Galaxy S22 review