Cyber Monday Oculus Quest 2 deals 2021: Jump to...
While this year's Black Friday deals are winding down, the Oculus Quest 2 has seen some significant bundles and e-gift card deals to choose from.
With more users discovering what VR headsets are capable of, Cyber Monday deals launching throughout today could bring some more great Quest 2 bundles that we've seen already.
What a variety of sellers are still offering, from Best Buy and Amazon to the Oculus store itself, is a $50 credit with the purchase of the headset. Best Buy offers it as a gift card while Amazon serves up a $50 digital credit, and Oculus gives a $50 game credit to help you start building your VR game and app library.
The Oculus Quest 2 has earned rave reviews for offering a full-featured standalone VR experience with no wires needed to be constantly plugged in, compared to other VR headsets. The addition of Resident Evil 4 VR and Lone Echo 2 (albeit for Oculus Rift) to the Oculus platform certainly aren't hurting its appeal, either.
The entry level Oculus Quest 2 now offers 128GB of storage at £299 / $299 / AU$479, up from 64GB at launch, while a top-of-the-line 256GB version is also available for £399 / $399 / AU$639. And, though it's discontinued, if you're only interested in PC VR, you may find the odd deal on the outgoing Oculus Rift S, too.
Read on to find out the best Cyber Monday deals that will net you a great deal on your Oculus Quest 2 VR headset.
The best Oculus Quest 2 Cyber Monday deals
Today's best Oculus Quest 2 deals
Thanks to the 128GB entry-level version of the Oculus Quest 2, stock is in good supply for the VR headset, meaning it's pretty easy to pick up the headset right now – even if that latest revision is unlikely to drop in price any time soon.
Despite that, it's a good time to buy the Quest 2 – you can enjoy games like Star Wars: Tales from Galaxy's Edge and Resident Evil 4 VR, which are exclusive to the all-in-one headset, as well as a growing library of favorites like Superhot VR and Beat Saber. You can also connect your headset via Oculus Link to your PC, to access games you might have on Steam or other platforms (here's how that works, according to Oculus itself).
Here's where you can order an Oculus Quest 2 right now.
Oculus Quest 2: £299 with £50 credit at Amazon
Oculus Quest 2: £299 with £50 credit at Amazon
While unfortunately not discounted this year, buying the Oculus Quest 2 with this Black Friday deal will net you an additional £50 credit for shopping at Amazon, which can be used to shop for other products hosted on the site.
Oculus Quest 2: $50 in game credit at Oculus
Oculus Quest 2: $50 in game credit at Oculus
$50 voucher - When you buy any model of the Quest 2, Oculus will credit you with $50 towards a game on its Store. From Beat Saber VR to Jurassic Park Aftermath, there's plenty to choose from.
This comfortable headset has a couple of drawbacks: you need a Facebook account to use it, and VR isn't necessarily for everyone, so it's best to know whether you're likely to be hit by motion sickness before dropping all that money on a headset.
Amazon has launched a deal where you can grab a £50 gift voucher when you buy any model of the Oculus Quest 2, so the deals are already on their way.
Still, if you look at our best VR games list, you'll find there's no better time to get an Oculus Quest 2.
Oculus Quest 2 accessories
There's a bunch of accessories for the Oculus Quest 2. If you want a strap to help feel more comfortable when wearing it, or a case to easily take it from one house to another, you're going to be covered. Here's a couple that we've spotted so far.
Oculus Quest 2 Elite Strap: $49 at Best Buy
Oculus Quest 2 Elite Strap: $49 at Best Buy
$49.99 - This features an adjustable strap so you can make sure that the headset won't slide off while playing Resident Evil 4 VR. If you use the entire balance of the gift card on this, it would be a wise purchase if you want the headset to feel more comfortable.
Oculus Quest 2 Carrying Case - $49 at Best Buy
$49.99 - A well-designed case that snugly fits both the headset and the two controllers in one. It's a great use of the gift card if you're already planning on taking the Oculus Quest 2 with you, especially if you're visiting relatives or friends over the Thanksgiving and Christmas holidays.
Today's best Oculus Rift S deals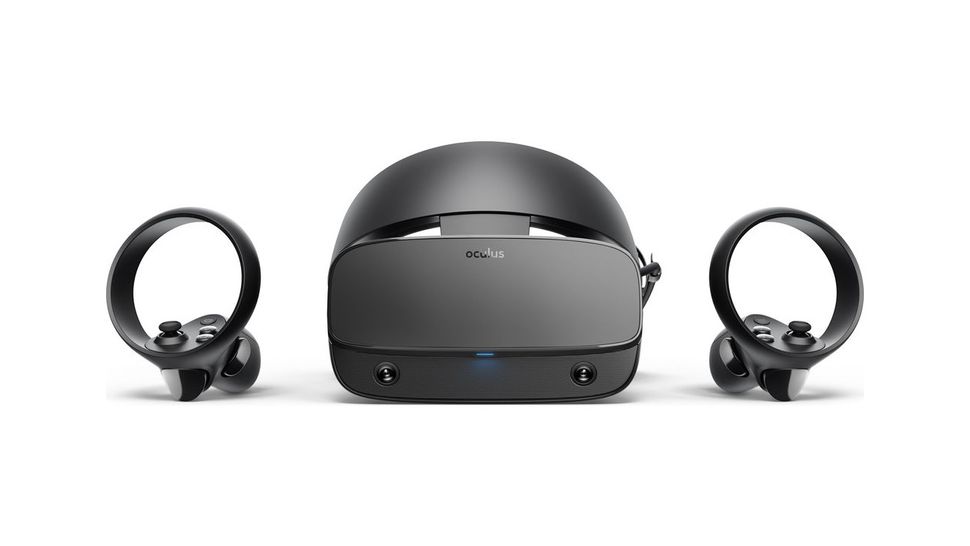 If stock of the Oculus Quest 2 dries up, then it's worth considering picking up an Oculus Rift S instead, which comes in at the same price as the Oculus Quest 2 (256GB). Do note though, that the headset is already discontinued, so you're looking at either picking up second hand units or the remaining outgoing stock retailers have. Games like Star Wars: Tales From Galaxy's Edge and Resident Evil 4 VR are already skipping it.
It's also worth noting that the Rift S is a PC-powered VR gaming headset and you'll need at least a mid-tier PC for the headset to work properly.
Oculus Quest 2 Black Friday deals: FAQ
When did the best Oculus Quest Black Friday 2021 deals start?
Black Friday fell yesterday on November 26 this year, and as was increasingly the case, there were plenty of deals that appeared before the big day. Retailers tend to reserve their best offers for Black Friday itself, but we saw gift cards and bundled accessories for the Quest 2 this year before the big weekend.
Some are known each year to kick off early-bird sales as early as the middle of October, with the ongoing pandemic causing last year's sales to kick off earlier still as retailers looked to claw back lost revenue from a difficult year.
Those prices remained low well into December too for many products, but even with improved stock supplies, bigger ticket items like Oculus Quest tend to be the fastest items to sell out.
Making too many comparisons to last year could be unwise though. According to data from Adobe Analytics, the spread of COVID-19 made more people than ever shift to online shopping, with a huge 50% increase in 2020 compared to 2019. Physical stores closed, shipping times were extended, and sell out stock (due to persistent manufacturing difficulties) were a regular occurrence. The world is in slightly better shape this year, with manufacturing improved and supply chains stabilising. With word of mouth for the excitement of VR growing, we'd hope Oculus owners Facebook are well prepared for demand this year.
3 best VR headsets to watch out for
Last year, we didn't see really see discounts on this headset – the best you could do was find a retailer that threw in some free or discounted accessories, or a gift card of some kind. Finding stock was the challenge, with many retailers running out of headsets as the year came to a close.
In the time since Black Friday last year, though, the Oculus Quest 2 has more regularly been discounted – with Oculus itself offering $100/£100 off if you bought two Quest 2 headsets back in September 2021. This was the best deal we've seen on the headset to date, and we wouldn't be surprised if a similar promotion popped up before 2021 ends.
UK customers, too, have been able to shave £20 off the price of the Quest 2 headset at various points over the past year, with retailers offering small drops on the headset.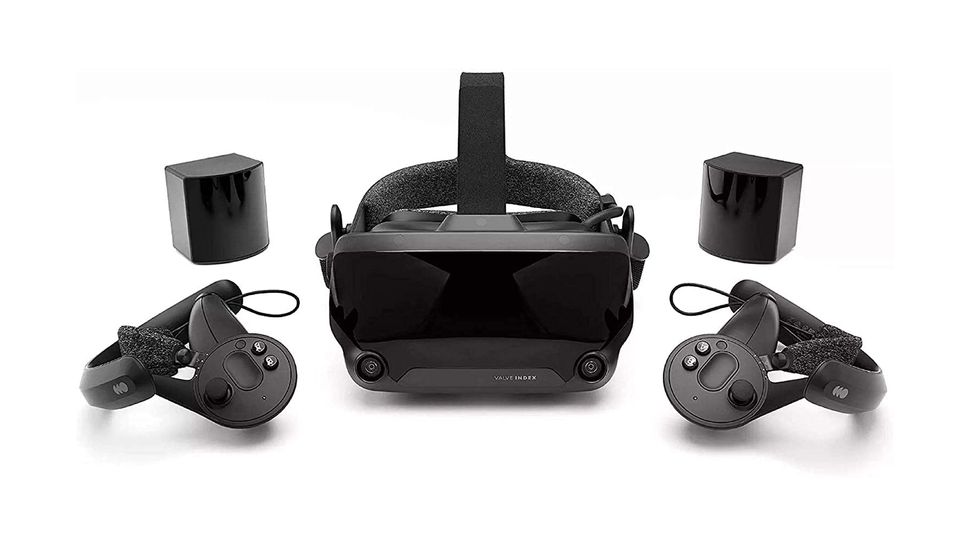 Valve's Index VR headset is only available directly from the retailer on Steam. We're almost certain this won't see a discount for Black Friday – that's because it's constantly selling out, and we've never seen it discounted to date.
Compared to the Oculus Quest 2, which is an entirely standalone headset, this is a more niche offering, since it requires a high-end PC to use it. That's a massive additional expense. If you can afford it, though, and you're into PC gaming more generally, this may be the VR headset you'll want to get. Just don't expect it to drop in price over the sales period this year.
With a 5K display, you get what you pay for with this pricey headset, which features a fantastic display. It's unlikely the HTC Vive Pro 2 will take a price drop for Black Friday, since it's a very new headset, but it's worth keeping in mind if you're in the market for PC-based VR.
Again, those who want a cable-free standalone VR experience should keep their eye on the Oculus Quest 2 above all else – unless a newer Oculus headset drops before the end of the year, at which point you'll have more options.