Update: News and rumors about the LG G6, HTC 11, Sony Xperia XA 2, Samsung Galaxy S8 and new Nokia (yes, Nokia!) handsets are flooding in, giving us a clearer idea of what to expect from the big phones of MWC.
MWC is the world's biggest phone show, and this year it's happening from February 27 to March 2, so there's not long to wait.
Many of 2017's most high-profile handsets are likely to be announced over the course of the show, including the Samsung Galaxy S8 and LG G6; but it's not just phones that we'll see, with tablets, smartwatches and more likely to be on show too.
We've collected all the news, rumors and speculation on what we're expecting to see at MWC 2017, so read on below for our constantly updated guide to what to expect – and what we want to see.
Cut to the chase
What is it? The biggest phone show of 2017
When is it? February 27 – March 2 in Barcelona
Samsung Galaxy S8
The Samsung Galaxy S8 is likely to be the highlight of MWC 2017, and based on past form it's also one of the phones we're most likely to see there.
Samsung tends to release its new Galaxy S flagships during the show, or rather the day before everything kicks off, which would mean a February 26 announcement for the Galaxy S8.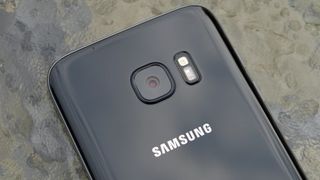 Not only would that fit Samsung's release pattern, it's also been specifically rumored. But more recently we've been hearing that the launch may get pushed back to April, following delays in development, so it's possible that the S8 will miss MWC.
Whenever it does arrive we're expecting big things from the Galaxy S8, with rumors of a dual-lens camera, a 4200mAh battery, a powerful Snapdragon 830 or Exynos 8895 chipset, 6GB of RAM, an iris scanner, an AI assistant and a curved QHD or 4K screen.
The phone might also have dual stereo speakers, and there's even talk of a fingerprint scanner being built into the screen and the ability to plug the phone into a monitor for a desktop-like experience.
Samsung Galaxy S8 Edge
We're sure to see a Samsung Galaxy S8 Edge alongside the Samsung Galaxy S8 (although with talk of both phones having a curved screen it's not clear whether the Edge name will remain).
Most of the specs are likely to be similar to the Galaxy S8, but the S8 Edge is rumored to have a larger 5.5, 5.7 or 6.2-inch screen, which could have a 4K resolution – ideal for VR.
The phone is also likely to make use of that extra space to pack in a bigger battery, all of which could make it the handset to beat in 2017.
HTC 11
We're less sure that we'll see the HTC 11 at MWC 2017, as the HTC 10 missed MWC 2016, but HTC usually launches its flagships early in the year and MWC is an obvious event to do it at.
Rumors about the phone are starting to build, with talk of a 5.5-inch QHD edge-to-edge screen, a metal body, a Snapdragon 835 chipset, a 12MP camera and a big 3700mAh battery.
Those specs would make for a true top-end phone, but we're also hearing more out there rumors that could make the HTC 11 extra special if they're accurate. These include talk of a massive 8GB of RAM, a curved screen and 256GB of storage.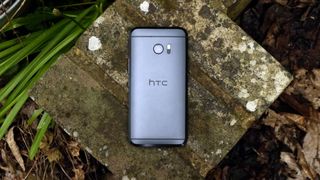 Even more ambitiously, the HTC 11 might sport 'Sense Touch' – a feature shown off in a leaked video, which allows you to interact with the handset by swiping or tapping the metal frame along the edge of the phone.
Possible interactions include tapping to take a picture, or swiping to adjust the volume or change the brightness.
LG G6
The LG G5 was shown off at MWC 2016, so there's a good chance the LG G6 will be announced at MWC 2017, especially as LG itself has said the phone is coming very soon.
The company has also shared details of a new screen it's built, which is likely coming to the G6. It's a 5.7-inch QHD LCD display, with an unusual 18:9 aspect ratio.
That makes it longer than most phones (or wider when held in landscape), which should help when using apps in split-screen mode. It's also apparently less power hungry than previous LG screens, so the G6 might have a longer lasting battery as a result.
Elsewhere, it's rumored that the LG G6 will have either a metal or glass body, a dual-lens camera and fast wireless charging. One thing it probably won't have though is the G5's modular capabilities.
Sony Xperia X2 and XA2
The Xperia XZ 2, Xperia X2, or whatever Sony ends up calling the next phone in its increasingly confusing flagship range, could also land at MWC 2017.
The Xperia XZ only launched fairly recently, but Sony often brings out multiple high-end phones in a single year, and we did get the Xperia X and Xperia XA at MWC 2016.
If not the Xperia XZ 2, then we're at least likely to see a new mid-range handset from Sony. It's unknown what specs and features the next Sony handset will have, but a 1080p screen, a sharply rectangular design and water resistance are all likely features.
There's also rumor of an Xperia XA 2 coming at MWC 2017. The below render shows off what the phone will look like, and it looks much like the original Xperia XA.
It looks like it will launch in red, gold, silver and blue while using USB-C technology for charging and data transfer.
Hello Moto (again)
Now under the watchful eye of Lenovo, the Motorola brand has enjoyed the past few years, tearing up the budget end of the market and more recently making a convincing play at the high-end as well with its Moto Z fleet of devices.
There could be even more phones (and perhaps wearables too) on the cards too, with Motorola sending out a save the date invite for an event on Sunday, February 26 in Barcelona.
New Nokias
Yes, you read that right - Nokia. The phone division of the famous brand is now owned by HMD, and it has sent out 'save the date' invites for an event on Sunday, February 26 in Barcelona.
The invite says we'll see the 'next exciting chapter' from Nokia - and while it doesn't go into detail about what exactly that means, we're hoping for a few new smartphones with Android on board.
It's already launched the Nokia 6 in China, and rumors of a flagship Nokia 8 handset are doing the rounds online - so we're keeping our fingers crossed for at least two new smartphones bearing the legendary name.
Loads of other phones
Along with a selection of high-profile flagships we're sure to see several low-end to mid-range phones, as well as high-end ones from less well known brands.
HTC and LG both unveiled several handsets at MWC 2016, while Alcatel, Microsoft, Xiaomi, Meizu and HP also had phones on show. We won't necessarily see the same selection of brands in 2017, but we'd expect a wide range of handsets will be present.
Smartwatches, tablets and more
While MWC tends to mostly be about the phones, that's not all that gets announced, with tablets, VR headsets, smartwatches and other devices also often revealed.
This could include the long-awaited Sony Xperia Z6 Tablet (likely with a new name) and a handful of new LG smartwatches.
Beyond that, rumors of exactly what we'll see are thin on the ground, and we probably won't see too many Android Wear smartwatches unless Android Wear 2.0 has arrived - though Google has promised two new Android Wear watches in the first few months of 2017.
What we want to see
We've covered what we expect to see, but there's plenty more that we want to see and the following five things top our list.
A foldable phone
It feels like we say this every year, but we're going to keep saying it until it happens, and it actually might happen this year, as Samsung is rumored to be launching two foldable handsets in 2017, though not necessarily at MWC.
There have been foldable concept and prototype phones popping up for years and with curved displays now a mainstream thing this is the obvious next step. If a commercially available folding phone launches at MWC it could easily be one of the highlights of the show.
Long-lasting batteries
This is the other thing we're always wishing for, and while the occasional handset will come along that can stretch to two days of life, such phones are few and far between.
Hopefully at MWC 2017 we'll see high-profile handsets that put a long-lasting battery ahead of ever slimmer designs. Wireless and fast charging have become more common features in recent years, but they're no substitute for a battery that simply doesn't need charging as often.
4K displays
4K screens on smartphone sized displays are unnecessary for general use, but with Samsung pushing its Gear VR platform, Google launching Daydream and many smartphone makers having VR headsets of their own, it's clear that virtual reality is going to become an increasingly big part of the smartphone experience, and when you've got a phone strapped to your face every pixel helps.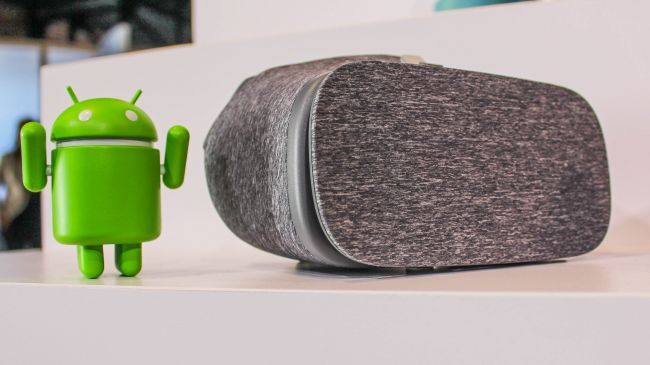 All the flagships
MWC 2017 will only be as memorable as the phones that make an appearance, so it would be great to see a wide range of flagships. This would also give prospective buyers a clear view of their options, rather than making them wait for other flagships to be announced later in the year, or risk missing out.
An exciting Android tablet
It's been a long time since the last truly exciting Android tablet, and it would be great if a real iPad Pro rival showed up at MWC 2017.
If one does it's likely to be made by Sony or Samsung, as other than the Pixel C and the dormant Nexus range they're the biggest players in Android tablets. We're not particularly expecting one, but it would be a nice surprise.
One thing we won't see at MWC is the iPhone 8