No idea what to buy for your parents this holiday? Then have a list that will literally blow your mind. Okay, maybe not, but it will help you decide on a gift, else suffer the wrath of bitter, unappreciative parents. Even if you messed up hard last year, now is your chance to make up for your disappointing ways. Now is your time to shine and get your mom and dad a gift you will most likely have to teach them how to use.
But, it will be a fun bonding experience, we promise. Thanks to Boost Mobile's value packed $50 unlimited data, talk & text services, we've come up with a handful of recommendations below for mom and/or dad. Some of these are practical while others are just plain frivolous, but in the best way – in a way they'll appreciate because they'll know it came from the heart. They'll just know it.
Whether you're a student clinging onto student debts in addition to a middling income or you have a fair amount of spare change to dispose of, our recs come at a range of different prices. We tried not to get too carried away and exceed $400, but it's on you if you spend too much. After all, gifting an Apple watch is a bit trickier than the others, what with the varying band and LTE cost if you need 'em. Nevertheless, here are our picks.
1. Mr. Coffee Smart Coffeemaker
Where: SmartLiving
How Much: $112.49
Fooled ya, didn't we? You thought we would start our list off with the Apple Watch we just mentioned, but instead the Mr. Coffee Smart coffeemaker tops off our list. A lot of parents like coffee. That's because they're very tired – you'll understand when you get to be their age. However, once they get their hands on the Mr. Coffee Smart Coffeemaker with Wemo compatibility, they will be thankful for the ability to schedule brews from their phones.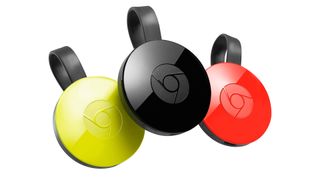 2. Chromecast
Where: Google Store
How much: $35
Still not an Apple Watch, but every bit as useful, a Chromecast is one of the cheapest ways to cut the cord. At $35, it's affordable enough to install in every room without much hassle. Sure, you have to stream everything from your phone to the TV, but if you want to save mom and dad some money this year, the replace their cable subscription with a Chromecast. Available in three colors, all you have to do is plug it into the HDMI port on your TV to get rolling.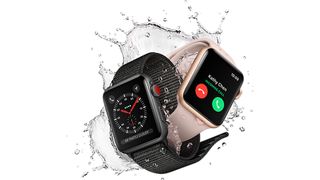 3. Apple Watch series 3
Where: Apple Store
How much: $329
Here's the Apple Watch we've now referenced so many times you would think Apple was our sponsor rather than Boost. Suffice to say, the Apple Watch is a choice gift for either parent this holiday. It's a robust, water-resistant and versatile wearable that, although it does require an iPhone, will undoubtedly make working out less miserable. The main difference in the series 3 Apple Watch is that they now come with cell service should you shell out $70 extra.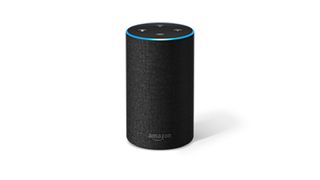 4. Amazon Echo (2nd generation)
Where: Amazon
How much: $99.99
If you're totally out of the loop, the Amazon Echo is that wonky device that everyone else refers to as Alexa. That's the name of the built-in personal assistant you can talk to in order to, say, order a pizza or request an Uber. But Echo is more than just Alexa. It's also a speaker that can play music better than ever, courtesy of its refined Dolby audio processing. Likewise, there are six different styles to choose from, in case your parents demand their tech matches the house.
5. Unlimited talk, text and data
Where: Boost Mobile
How much: $50/month
Last, but not least, make sure you get your parents on the cell phone network that gives them the most bang for their buck. Running on Sprint's impeccable 4G LTE service, Boost Mobile is that. Not only that, but for $50 a month, you're paying for unlimited talk, text and data on that same network. There's no catch either: no hidden fees or taxes added onto that amount. $50 a month covers the whole nine yards and then some, including 8 Gigs of mobile hotspot data.
Sponsored by Boost Mobile