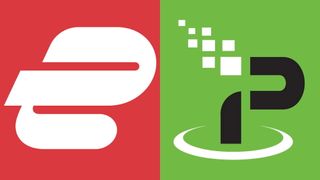 (Image credit: Future)
You've decided to get a VPN. You've read reviews, watched videos and narrowed down your list – but it's still too close to call. Don't keep worrying, we've got your back.
Here we've pulled two of the very best VPN offerings – ExpressVPN and IPVanish – to see just how they match up with each other when it comes down to the finer points. Performance, streaming, security, privacy – no matter what concerns you most, we'll help break things down, so you know what is what.
Either of these top VPNs will keep you safe online, help you unblock geo-restrictions and let you browse with peace of mind, but which one has the best features for the best price? Read on to see which takes the cake when these two powerhouses go head-to-head.
---
First impressions and specs
ExpressVPN vs IPVanish: specs comparison
Number of servers:
ExpressVPN: 3,000+ / IPVanish: 2,000+
Server countries:
ExpressVPN: 94+ / IPVanish: 50+
Maximum simultaneous connections:
ExpressVPN: 5 / IPVanish: Unlimited
Money-back guarantee:
ExpressVPN: 30 days / IPVanish: 30 days
Lowest monthly cost:
ExpressVPN: $6.67 / IPVanish: $3.19
As with most VPN providers, ExpressVPN and IPVanish both offer solid apps for plenty of platforms. App experience can often make or break how a user gets on with any given provider, so it's important to know just what you're getting into.
The glaring difference between these two is that ExpressVPN has a much more minimalist, user-friendly design that's easy to dive into straight away. The initial startup lets you easily jump to a 'smart location' with minimal effort, with the full server list just a click or two away.
IPVanish has a much more robust display, showing all kinds of geeky stats like protocol, data speeds, live connection speeds and your visible location. If you're a data fiend, then this will definitely be up your alley, but those who prefer a more simplified approach may not be so excited about it.
ExpressVPN boasts twice as many servers in a fair few more countries than IPVanish, and the only area ExpressVPN lacks is the number of simultaneous connections – five, compared to IPVanish's ten.
We do love the data-centric nature of IPVanish, as there is plenty to digest without jumping too far. ExpressVPN has a much cleaner layout and look, however, which every-day users may prefer overall.
ExpressVPN vs IPVanish: Plans, pricing and trials
In either case, one-month plans are available, but not necessarily the cheapest. ExpressVPN will have you shelling out $12.95/month to get started, while IPVanish is just a touch less at $10.99/month.
As you jump a bit longer-term, the prices go down accordingly. ExpressVPN's 6-month plan goes for $9.99/month, while IPVanish offers a quarterly option for $10/month.
Where things get really interesting is the one-year options, with ExpressVPN asking $12.95/month compared to just $3.19/month for IPVanish. So, you can clearly see that having a longer commitment really pays off when it comes to VPN. Dipping into the ExpressVPN promo codes supply can help reduce costs too.
Pricing isn't all that matters in most cases, though (if it does, check out our list of the best cheap VPNs) so just what will you sacrifice when trying to save a few bucks?
ExpressVPN vs IPVanish: Privacy
ExpressVPN is up-front and gives a great list of all the features that deal with privacy. There are four different protocols from which to choose, split tunneling, and Perfect Forward Secrecy – an option that changes your key every time you connect as well as every 60 minutes thereafter.
IPVanish not only lets you choose a protocol as well, but also allows you to configure OpenVPN. You can take your pick of two ports as well as scrambling your traffic to keep the fact that you're using a VPN at all on the down low, something that's useful in countries like China that block VPN usage.
Both providers offer great privacy options, and you won't find too much lacking in that area. IPVanish does let you configure a bit more if that's your thing, however.
ExpressVPN vs IPVanish: Logging
As with many top-tier VPNs, IPVanish boldly boasts about its zero-logging status. On the home page of its site, it claims that its 'strict zero-logs policy keeps your identity under wraps'. This year, they finally took on an independent audit that was extremely detailed and well overdue. IPVanish still collects anonymous usage data , however.
ExpressVPN is quite the opposite. It doesn't log any personal data or anything that can link a connection back to ExpressVPN; however, it does pull in the connection date, server and client version number.
No major rule breakers here, and now that IPVanish has completed an audit, it's a near draw for both providers when it comes to privacy.
ExpressVPN vs IPVanish: Performance
For many users, if there was one overall standout feature a VPN needed to have, it would be overall performance. A great VPN can be super secure or all you to unblock all types of content, but if it doesn't perform well, what's the point?
ExpressVPN isn't the fastest of the bunch, but it will still let you get things done. Clocking in at 560Mbps, it's fairly average when it comes to speed – but you'll still be able to do 99% of what you need to without noticing any downsides.
IPVanish is a good deal faster at 720Mbps, however, so it's a bit zippier but still not topping out our favorite fast VPNs.
Both services have reliable connections, and you'd be hard-pressed to find any downsides to speeds for either, but it's always worth noting as performance can be a determining factor for many people.
ExpressVPN vs IPVanish: Streaming
Second to performance – or maybe even top of the list for you – is streaming. Not all VPN providers have an easy time unblocking some of the more popular streaming sites, so it's always a good idea to know what you're getting beforehand if streaming is a big decider for you.
ExpressVPN really shines in this area, unblocking the likes of Netflix, Amazon Prime Video, Disney Plus and others with ease. It's always been good in this area and there are no signs of stopping either.
IPVanish, while good in most instances, does struggle a bit when it comes to Netflix in regions outside the US, but iPlayer, ITV and Disney Plus all work easily.
As streaming companies get smarter, as do VPN providers have to try and keep up. Both ExpressVPN and IPVanish stay strong in their unblocking game, though Express takes the prize here by allowing access to more services across the board.
ExpressVPN vs IPVanish: Torrents
Torrenting unprotected can be a risky game, and if you frequently share P2P then a torrenting VPN is a must-have.
While not every ExpressVPN server is P2P-friendly, it can detect your activity and redirect your connection if needs be. This is all done automatically behind the scenes, and in practice is entirely painless.
However, IPVanish offers P2P support on every single server. This means that your fastest connection is guaranteed to be suitable for torrenting and you'll get the best possible speeds.
While both work well for torrenting, IPVanish's wider selection of P2P-friendly servers will give more choice and, ultimately, provide a more specialised torrenting experience.
ExpressVPN vs IPVanish: Mobile apps
If you'll be using your VPN on your mobile as well, you'll be pleased to know that both ExpressVPN and IPVanish have refined, robust mobile VPN apps. No matter if you're at home or on the go, you'll easily be able to fire up your VPN and have access to a multitude of options on your mobile device.
IPVanish's apps install easily, and on opening you're faced with a simple UI consisting of country, city and server selections, plus a connect button. Once connected, you're treated to the same speed graph as the desktop client.
ExpressVPN's app is also similar to the desktop offering, but appears even simpler than IPVanish's with just a Smart Location display and another massive on/off switch. However, a server list is just a tap away.
Both give a choice of protocols – IPVanish offers two, Express has two on Android, four on iOS – and the ability to automatically connect. There are few things the Android and iOS apps do differently. For example, it'd be nice to see split tunneling on Express's iOS app, and only IPVanish's Android app has a kill switch
Although there are some compromises on both sides, both are more fully featured than much of the competition. However, if we had to pick, it'd have to be ExpressVPN as it provides a simpler and more pleasant user experience.
ExpressVPN vs IPVanish: Support
As with most services, things can – and will – go wrong. Thankfully both providers have various support options to resolve any issues quickly and easily.
ExpressVPN has support that is second-to-none. A slew of thorough guides lets you easily diagnose many popular issues, while live chat support can get you dialed-in and sorted with minimal effort.
IPVanish has a long list of help docs as well, but they are a bit lacking when compared to those of Express. However, like Express, the live chat support is a stellar option that will prove extremely helpful in your time of need.
IPVanish also touts live phone support, but we feel that most users will go for the live chat route instead, coupled with help guides to get issues resolved. A unique option nonetheless.
ExpressVPN vs IPVanish: which is better?
Both ExpressVPN and IPVanish often come up in VPN conversations for a reason. They both prove to be simple, effective solutions to keeping yourself safe when navigating the in's and out's of the internet.
While the battle between these two giants is close, we have to give the edge to ExpressVPN thanks to its sleek UI, unblocking capabilities and overall reliability. As such, we'd recommend ExpressVPN to pretty much anyone.
IPVanish is a top VPN that's definitely worth considering as well if you'll be downloading or torrenting often, so it's still worth a place in the conversation.
Overall, both are thoroughly reputable services that should be among the first you consider when looking for a VPN to keep you safe online.
Sign up for Black Friday email alerts!
Get the hottest deals available in your inbox plus news, reviews, opinion, analysis and more from the TechRadar team.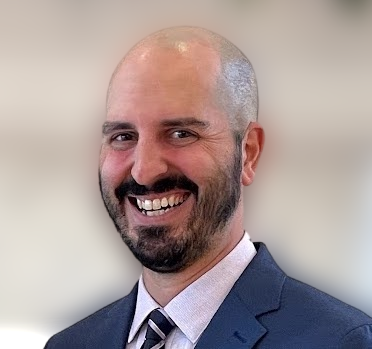 Editorial Director - High Yield
Adam is the Editorial Director of High-Yield content at Future. Leading an outstanding team, he oversees many articles the publisher produces about subscriptions and services including VPN, TV streaming, and broadband. In addition to identifying new e-commerce opportunities, he has produced extensive buying guides, how-to-watch content, deal news, and in-depth reviews. Adam's work can be seen on numerous Future brands including TechRadar, Tom's Guide, T3, TTR, Android Central, iMore, Windows Central, and Real Homes.