The Samsung Galaxy S23 series is only days a ways from its expected unveiling and our minds are already whirring about the potential of the company's next top-tier flagship – the Samsung Galaxy S23 Ultra – and the threat it might pose to the mobile market's other best phones.
Although based on its predecessor, the S23 Ultra has the potential to take the top spot on its platform as the best Android phone out there, there's one obvious competitor it has to face off against first and that's the Google Pixel 7 Pro.
While the phone still needs to launch and then run our review gauntlet before we pass formal judgment about which is the better phone, there's already a wealth of leaked information surrounding the Galaxy S23 series and the S23 Ultra in particular that give us enough ammunition to make some educated guesses about how it'll likely square up to the Pixel 7 Pro.
Samsung Galaxy S23 Ultra vs Pixel 7 Pro: price and availability
While initial guesses on price simply followed the framework set by the S23 Ultra's predecessor – the Samsung Galaxy S22 Ultra – subsequent leaks have painted a richer picture of how the pricing landscape might have changed between generations, with signs pointing to a slight hike for 2023, although it isn't without added value.
The Galaxy S23 Ultra is expected to hit the market at $1,249 (which translates to around £1,200 / AU$1,900), working out to around $50 more than the starting price of the S22 Ultra. The caveat is that Samsung may also increase the base storage, from 128GB to 256GB. For an equivalent jump in storage, you're looking at $/£100 increase between the 128GB Pixel 7 Pro and the 256GB model.
As for when to expect the Galaxy S23 Ultra, it's set to launch alongside the rest of the S23 series (the Galaxy S23 and Galaxy S23 Plus), on February 1, at Galaxy Unpacked 2023, hitting stores a week or two later. In the US, interested parties can reserve their device now (opens in new tab), however, and shave off $50.
Even if the S23 Ultra surprises us all and undercuts its predecessor, it still likely won't come close in terms of flagship value, when set against the Pixel 7 Pro, with that phone going on sale on October 13, 2022, with a starting price of $899 / £849 / AU$1,299.
As already mentioned, that applies to the base model – with 128GB of storage, however, even at the top end, the 512GB Pixel 7 Pro is priced at $1,099 / AU$1,599 with 512GB, which is still less than the anticipated baseline S23 Ultra by quite some margin.
Samsung Galaxy S23 Ultra vs Pixel 7 Pro: design
If you've seen the S22 Ultra leaked imagery, including supposed press materials, all suggest that the Galaxy S23 Ultra will look very similar; from the pill-shaped top-down profile to the curved-edge glass front and individually protruding rear cameras.
There S23 Ultra should also still have room for an S Pen stylus, so jotting down notes and drawing on the go remains part of the Ultra experience, while ongoing support for water resistance is assumed, along with rumors of upgraded Gorilla Glass Victus 2 being used in the phone's construction, for greater durability.
Based on what we've heard about Galaxy S23 series colors, the S23 Ultra won't be the most bombastic-looking Galaxy of all time, with some muted finishes rumored to include Cotton Flower (cream), Misty Lilac (pink), Botanic Green, and Phantom Black shades. Additional shades might also be made available, exclusively on Samsung's web store.
The Pixel 7 Pro is equally more sedate in its colorways than previous Pixels, with Hazel being the most adventurous finish (a muted green/grey against a polished gold frame), while Snow (white with a polished silver frame) and Obsidian (black with a polished gunmetal grey frame) round out the comparatively limited choice of looks.
The Pixel line has settled into its own distinct aesthetic these last two generations, punctuated by the 'camera bar' on the rear that protrudes from the back, running the whole width of the phone. It's a design detail that, compared to the supposedly similar-looking S22 Ultra (similar to its rumored successor) is unquestionably more divisive.
Similar to the S23 Ultra's expected hardware, the 7 Pro is IP68 water and dust resistant, supports wireless charging, and boasts Gorilla Glass Victus (note: not Victus 2).
Samsung Galaxy S23 Ultra vs Pixel 7 Pro: display
The Samsung Galaxy S22 Ultra packs one of the nicest displays of any smartphone currently on the market and the S23 Ultra is rumored to offer a very similar viewing experience, albeit with contentious rumors over a higher peak brightness (2,200 nits, compared to the current 1,750 nits).
If true, that means the S23 Ultra will serve up a 6.8-inch 1440 x 3088 AMOLED panel, with the same variable 1Hz to 120Hz dynamic refresh rate, and even the same under-display fingerprint sensor as the current model.

The Pixel 7 Pro sports a similarly sizeable 6.7-inch LTPO OLED 120Hz screen, with a 1440 x 3120 resolution and a peak brightness of 1,500 nits. Although the refresh rate is dynamic – as the S23 Ultra screen supposedly is – in testing it has fewer increments to move between, usually just switching between 60Hz and 120Hz, which won't deliver the same power savings as a full variable panel would.
It too also features an in-display fingerprint sensor, although the Pixel's sensor is optical, compared to Samsung's penchant for ultrasonic sensors in its high-end phones that are supposedly less secure (and need to shine brightly when in use, while an ultrasonic sensor doesn't).
Samsung Galaxy S23 Ultra vs Pixel 7 Pro: camera
Galaxy S Ultras have consistently found their way into our best camera phones roundup year after year, thanks to their combination of great image quality, extensive functionality, and incredible versatility. All of it is made possible by the four-sensor setup that you'll find on the likes of the S22 Ultra, which includes two optical telephoto lenses at different magnifications (3x and 10x).
This format looks like it'll grace the S23 Ultra too, but with one notable upgrade: a new 200MP primary sensor (up from 108Mp on the last few Ultras). Although the secondary 12MP ultrawide, 10MP 3x telephoto, and a 10MP 10x periscope telephoto don't sound like they're getting any new hardware benefits, the phone is reportedly being tuned to offer better low light shooting than before, as well as more detailed images better focusing and improved stabilization.
Functionality-wise, the S23 Ultra is also reportedly going to be the only member of the Galaxy S23 series that's gaining new features, like the ability to take hyperlapse videos of the sky
The cameras on Pixel phones, meanwhile, are legendary, with computational photography being the name of the game. The 7 Pro is the second device to sport a 50MP primary sensor, which means Google has had a whole year of being able to squeeze better images out of the sensor that we first met on the Google Pixel 6 and Pixel 6 Pro.
The broad camera bar on the phone's back also plays host to a 12MP ultrawide (with secondary macro functionality) and a periscopic 48MP sensor, that tops out at 5x optical zoom and supports a 30x maximum zoom range (just like the S22 Ultra's and presumably the S23 Ultra's).
Samsung's next flagship will likely have an edge in terms of video functionality and versatility once more, while the Pixel 7 Pro has shown that it can take great, natural shots right through its range, with a particular talent for rendering a wider variety of skin tones more accurate than most rivals, thanks to the development team's Real Tone initiative.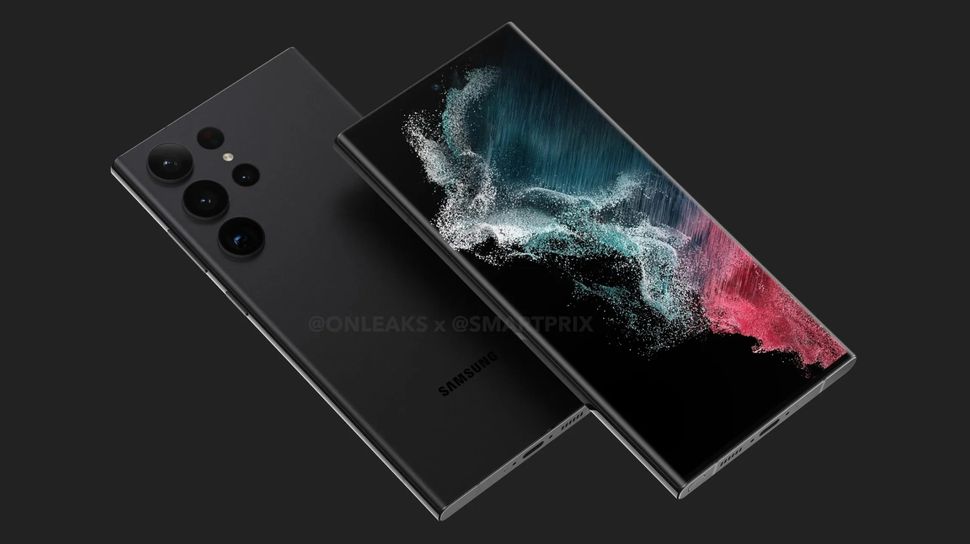 Samsung Galaxy S23 Ultra vs Pixel 7 Pro: performance and features
'2' seems to be the magic number associated with the Galaxy S23, being one of the first phones to sport Gorilla Glass Victus 2, the first flagship Galaxy to step up to a 200MP main camera and – on the performance side – the first to adopt Qualcomm's latest Snapdragon 8 Gen 2 chipset.
Samsung usually delivered different markets different versions of its Galaxy S flagships; some running on Qualcomm silicon, and some running on its own equivalent (but lesser) Exynos SoCs. This year, that's reportedly changing, which benefits all those in markets (including the UK and Europe) that usually get encumbered with the Exynos variant.
Not only that, but Samsung has also apparently worked with Qualcomm to secure an exclusive enhanced version of the 8 Gen 2, that'll provide even better performance; meaning similarly-specced devices from rival phone makers might not be able to reach the same performance ceiling.
Beyond its chip, the S23 Ultra is said to arrive with a baseline of 8GB RAM and 256GB of storage, while the 512GB and 1TB storage models reportedly come equipped with 12GB of RAM. The 1TB version might also be a Samsung online store exclusive too.
Satellite communications and improved microphone and speaker performance are also apparently on the table, as is a similar battery story to the S22 Ultra: a 5,000mAh capacity, with support for 45W wired fast charging and either 10W or 15W wireless charging.
The Pixel 7 Pro runs on Google's own Tensor G2 chip, which, in testing, serves up great everyday performance, even if it doesn't impress in conventional artificial benchmarking apps the way high-end Snapdragon silicon tends to.
The G2 is tailored to excel and AI and machine learning-based tasks, making it ideal for the Pixel's computational photography talents and natural language processing with voice-based search and control. Based on how it compares to the current Snapdragon 8 Plus Gen 1, the S23 Ultra will have the edge in terms of raw performance and gaming, but neither phone should feel sluggish in day-to-day use and should last a fair few years without noticeable performance degradation.
Samsung Galaxy S23 Ultra vs Pixel 7 Pro: software
Of course, software support plays a huge part in a phone's longevity, with the latest Android 13 arriving on the Pixel 7 Pro out of the box and expected to serve the Galaxy S23 Ultra from launch, too. Samsung's version will come dressed in its distinct One UI skin, that'll include unique functionality to best utilize exclusive features like the phone's S Pen stylus.
Where the Ultra might have a surprising edge is with update longevity, as despite Google being responsible for developing each major release of Android, its own phones – including the Pixel 7 Pro – come with three years of OS updates and five years of security updates, while Samsung pairs its key devices with four years of OS upgrades.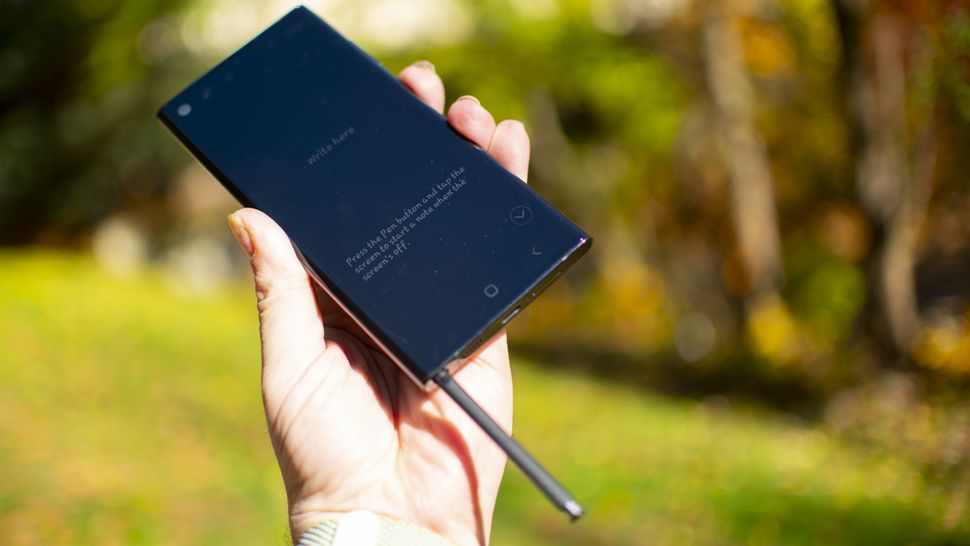 Takeaway
The Galaxy S23 Ultra leaks and rumors frame the device as serving up familiar-looking hardware with notable improvements over its predecessor in key areas; some easier to spot than others.
The move to a 200MP main camera sensor is a big talking point, while the use of a tuned Snapdragon 8 Gen 2 chipset and a hardier, brighter screen is a little more expected but nonetheless welcome; undoubtedly enough to collectively grant it a place on our rundown of the best Samsung phones out there.
As for its standing against the Google Pixel 7 Pro. It'll almost certainly have the edge, in terms of raw power and versatility, thanks to that additional rear camera lens and unique S Pen functionality. The Pixel will still likely find more favor with users thanks to a cleaner flagship Android experience, a great camera, and – most importantly – a significantly lower asking price.