This 5-star Miofive is the best dash cam deal I've found on Prime Day
Great deals on the Miofive 4K and other dash cams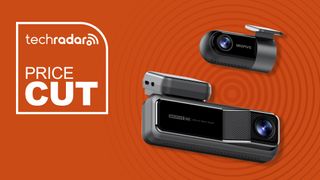 (Image credit: Future)
If you're in the market for a new dash cam, then Amazon Prime Day today and tomorrow is the time to pick one up, so don't miss out on the deals (below) in the US and UK that are available now.
Our top picks today are the Miofive 4K Dash Cam and Miofive Dual Dash Cam: both cameras received 5-star TechRadar reviews and are now at their lowest-ever prices with a 25% reduction. We've also included the best of the rest dash cam deals and if we find any further deals over today and tomorrow, we'll be sure to add them here, so keep an eye on this page.
In addition to these best dash cam deals available today, we've included some FAQs about dash cams, including how to choose the right one for you. If you're also on the lookout for a new camera, we've rounded up the best Prime Day camera deals for the UK and US.
Miofive dash cam deals Prime Day 2023 (US)
Best of the rest dash cam deals 2023 (US)
Miofive dash cam deals Prime Day 2023 (UK)
Best of the rest dash cam deals 2023 (UK)
What is a dash cam?
If you're not familiar with them, dash cams attach to the windscreen of your car and constantly record footage of the road ahead. Then, if a collision is detected, the most recent footage is securely saved to the internal storage / microSD card. These recordings could help show what happened to cause the collision, and who is to blame.
More advanced dash cams also record footage while parked. Some can be hardwired to the car for a constant power supply from the battery, instead of plugging into the 12V lighter socket, and others even have driver assistance systems like speed camera and forward collision warnings.
We've tested many dash cams over the years and put the top models – including the Miofive 4K Dash Cam – in our guide to the best dash cams, where you'll find even more info about dash cams, too.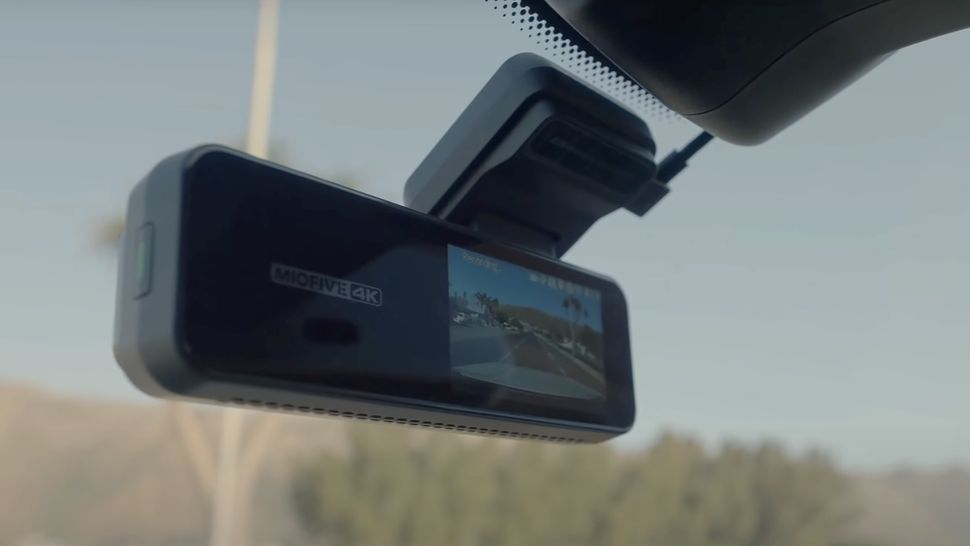 How to choose the best dash cam for you
Video quality is by far the most important consideration when buying a dash cam. Ideally you want a camera that records in a resolution of at least 1080p, also known as Full HD. Some also record in the slightly higher 1440p, and more expensive models shoot in 4K for extra clarity.
Also important is the inclusion of HDR, which helps to retain details in harsh lighting conditions, and a wide lens. Ideally, the lens should be at least 140 degrees, while some dash cams have a 180-degree lens for recording footage that stretches right across the front of your car, and to the sides slightly too.
Driver assistance systems won't be for everyone. In our experience they don't work as well as those fitted to most new cars, and can become quite annoying. But if you really want these, then expect to pay a little more for your dash cam, and for it to be larger than other, simpler models.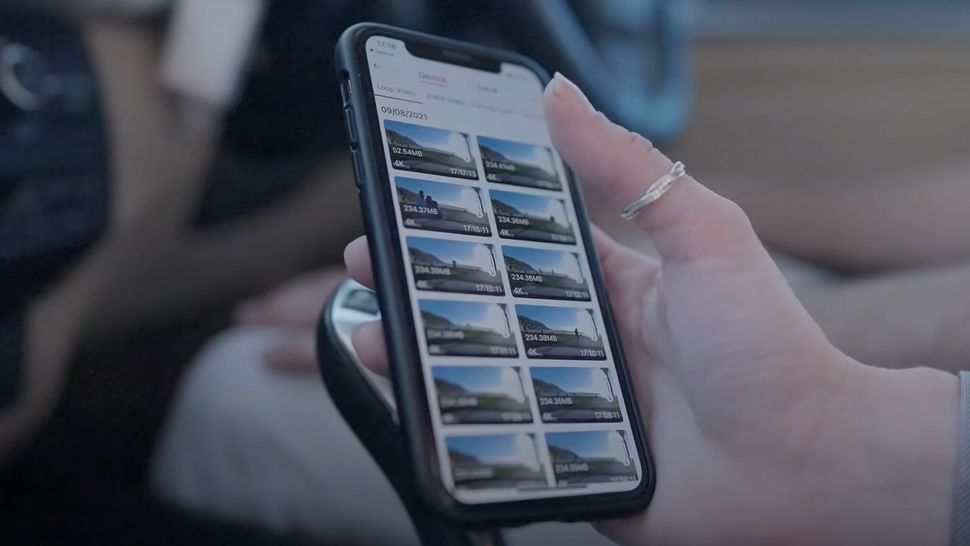 The vast majority of dash cams are powered by a cable connected to either the car's USB port or 12V lighter socket. Some dash cams like the Miofive models in this page make use of a supercapacitor, which holds a few seconds' worth of charge when power to the camera is cut and safely save the most recent footage before switching off – an action that could be crucial if the camera's power is lost due to a collision.
Most dash cams have the option to record audio, but we imagine most drivers would opt to switch this off in the interest of passenger privacy. Voice control is also a feature that some dash cams have, but which in our experience is rarely used. Garmin dash cams have this, and while it is useful for saving footage manually (when there isn't collision for the camera to detect), we don't consider it a must-have.
For more information about installation, including hardwire kits, check out our best dash cams guide that includes all you need to know.
Today's best dash cam deals
Sign up for Black Friday email alerts!
Get the hottest deals available in your inbox plus news, reviews, opinion, analysis and more from the TechRadar team.