The Miofive Dual Dash Cam is the update to the already impressive Miofive 4K Dash Cam. It features a new 2K rear camera and doubles internal memory on the previous model, plus it's powered by a super capacitor instead of a battery. Installation is easy, design is slick and modern, and features are comprehensive and powerful, making this a superb dash cam at a competitive price.
Pros
+

Slim design

+

Sharp 4K video, especially in the day

+

Decent array of features, including a 2.2in screen
Cons
-

Pricier than the Miofive 4K Dash Cam

-

140-degree viewing angle could be wider
Why you can trust TechRadar We spend hours testing every product or service we review, so you can be sure you're buying the best. Find out more about how we test.
Two-minute review
The Miofive Dual Dash Cam is a two-camera system, upgrading the single-camera version that gained a 5-star award in our full Miofive 4K Dash Cam review; it's one of the best dash cams available.
Video quality from the front camera, which uses the same Sony IMX 415 sensor to record 4K UHD (3840 x 2160) as the 4K Dash Cam, is a known quantity, capturing sharp detail in daylight. It's also a strong performer at night-time, using "Sony Starvis Night Vision" to brighten up the image.
A tiny 1.27oz / 36g rear camera is a new addition here, featuring a decent 2K QHD (2560 x 1440) sensor, with both cameras recording at 30 frames per second onto the 128GB of internal eMMC storage in the front camera. That's twice the capacity of the previous Miofive 4K – plus, there's no need for a potentially less reliable additional micro SD memory card as is the case with many other dash cam alternatives.
Image 1 of 7
Both lenses provide a wide 140-degree field of view in horizontal and vertical viewing angles. This covers the view of your front and rear windscreens, but not the periphery in the same way that a 165-degree offering from the likes of Garmin does.
The field of view might not be wide enough for some, but the camera is better at picking out details such as number plates, which would otherwise appear smaller in a 165-degree or 180-degree camera.
Design is largely the same in both the 4K and Dual model; the front camera is slim, modern and slick, and sits flush behind your rear view mirror. I couldn't place the dash cam fully out of view behind the rear view mirror because of the design of my windscreen, which blocks the camera view. Nevertheless, the position I went with was still sufficiently out of view.
The camera uses a sticky adhesive to attach firmly to the windscreen. Many other cameras use a suction cup, which is overall a quicker and potentially less messy option; but the method of installation is a minor sticking point.
Miofive Dual Dash Cam Price and Availability
The Miofive Dual Dash Cam was first launched in 2022 and is available from Amazon for $249.99 / £249.99 / AU$369.99. We've seen it discounted in its lifetime, so do look out for the best deals. At the time of writing, a $40 / £40 voucher can be applied at checkout.
If you're keen to have the camera running at all times, even if the car isn't powered up, then Miofive offers an optional Dash Cam Hardwire Kit that costs $29.99 / £29.99 / AU$33.97 – again, from Amazon.
You'll need a little time to fiddle with the power and connection cables, running them into the gaps around the edges of your windscreen using the small plastic crowbar tool provided. However, it's a simple enough task for anyone to do.
The dash cam's 12W of power is supplied via USB, and if your car doesn't have a USB connection then you can use the supplied cigarette charger with USB instead. The second, and longer, cable for the rear camera – which attaches to the main camera – is awkwardly thicker and takes a little longer to install. Depending on the design of your car, you may have to get a little more creative to ensure that the cable is tucked neatly away. It would have been great if the rear camera's cable was the same diameter as the one for the front camera.
I installed the Miofive app onto a Google Pixel Android phone via the Play Store, connecting the phone to the dash cam via 5GHz Wi-Fi. You don't need a user account to access the app, although you're encouraged to create one in the app at every given opportunity.
Once the process of connecting your phone to the camera has been conquered, you can view the camera feed on your phone. Changing the camera's settings is far quicker through the app, rather than on the camera itself – which has three touch buttons to select, scroll or return through the various options.
If, like me, you find the voice notifications annoying, they can be silenced, and you can also mute the microphone if you'd rather not have the audio from your recordings. You might not like the idea of the dash cam recording you singing along to the radio, but audio can be an important part of video evidence, depending on the incident.
The app looks slick just as the camera does, with an option to select your Miofive device, the album where videos and photos are stored, plus a parking locator. With the device selected, you can Live view the video feed and scroll through the video and photo album created by the camera.
For the most part, you'll likely keep the Miofive Dual Dash Cam in its Loop Video mode, which is continually recording one-minute clips. There are other video types including Emergency Video, Parking Guard and Time-Lapse.
Time and location data is synced using built-in GPS, which is active by default. It's a feature-rich camera overall; built-in GPS, internal storage and the more expensive super capacitor power type – these are costly features in what is effectively a good-value dash cam.
During setup of the camera, you're encouraged to position the camera view correctly to align evenly and be level with the horizon, which allows the AI-powered features of the camera to work most effectively.
These AI features include driver assistance tools such as collision warnings, and a G-shock sensor that detects imminent collisions to activate recordings.
Image 1 of 5
Record modes are super simple: 4K at 30fps for the front camera, and 2K 30fps for the rear camera. You can switch to Full HD at 30fps, too, but there's no option for a faster frame at any resolution.
Overall, setup is super easy and the camera simply gets on with recording high-resolution video on loop. There's minimal user involvement required.
Video quality is excellent for what is a tiny dash cam. The bright f/1.8 lens and 4K resolution deliver sharp images for key details such as road signs and vehicle registration plates, all of which are easy to identify. There's a decent level of shock absorption – videos, even from bumpy rural roads, look smooth.
The camera auto exposes for shadows, which means videos are bright, with details such as white clouds in the sky blown out. However, we're not looking for broadcast-level aesthetic quality from a dash cam; rather that key details such as number plates are easily seen, and in this regard the Miofive Dual Dash Cam delivers.
Each one-minute 4K video clip is around 220MB, and so the 128GB of internal memory will fill up after about 8 hours of record time when doing 4K loop recording. Switching to Full HD will provide much more record time, but at inferior video quality.
If the idea of trawling through hundreds of one-minute video clips sounds ominous, fear not – the Miofive Dual Dash Cam can store any collisions into a separate Emergency folder. Otherwise, the files are stored chronologically and labeled with the time, so it isn't too difficult to find what you're looking for.
There's an optional hard-wiring kit available, which I didn't have for this test. With the it installed – a job for a professional, really – the camera has a continual power source, even when the car isn't on. That G sensor can sense collisions to trigger recording even while the car is parked.
All in all, the Miofive Dual Dash Cam is a powerful device, easy to install and use; it simply gets on with doing what a dash cam should do – recording high-quality video that gives you the piece of mind should the worst happen to you and your vehicle.
Should you buy the Miofive 4K Dash Cam?
Buy it if...
You want a low-fuss dash cam
Despite it's high-end features and design, the Miofive Dual Dash Cam is an incredibly easy-to-use device. Installation is simple, getting started is quick, and you can pretty much just connect and leave it to do its thing in the background.
You want lots of features
Built-in GPS, super capacitor power, AI-powered features including G sensor, a slick mobile app, built-in memory – there's little wanting in the Miofive Dual Dash Cam.
You need twin cameras
The 4K front camera is undeniably the brains and muscle of the Miofive Dual Dash Cam, but the new 2K second camera is a handy addition, too, which can be used on the rear windscreen or even as a rear-facing interior camera that's ideal for ride-share drivers.
Don't buy it if...
You want an ultra-wide view
Both front and rear-facing cameras have a 140-degree field of view, which only covers the windscreen view. It won't be wide enough for some people, especially when you consider there are other options available that record in 165 degrees to cover the view to the sides of your car, too. Garmin even has a 180-degree dash cam.
You don't need the extra features
The Miofive Dual Dash Cam is decent value, especially considering the features on offer. However, many are overkill and you can find a simpler, lower-cost option elsewhere.
How I tested the Miofive Dual Dash Cam
One-week of continual use
Driving at various times of the day and night
Long record times
I installed the Miofive Dual Dash Cam myself, without using an optional hardwiring kit. The camera was powered by its 12V cable, and operated via both the unit itself and through the mobile app to compare the two experiences.
I've recorded videos on all manner of roads, including high-speed motorways / highways and bumpy rural roads. The camera has also seen most times of day, including bright summer days and well into the night.
To test the reliability of the internal storage and heat dissipation of the Dual Dash Cam, I've also made 4K video recordings lasting several hours. I can't report about the camera's performance in a collision because, thankfully, I didn't experience any such events.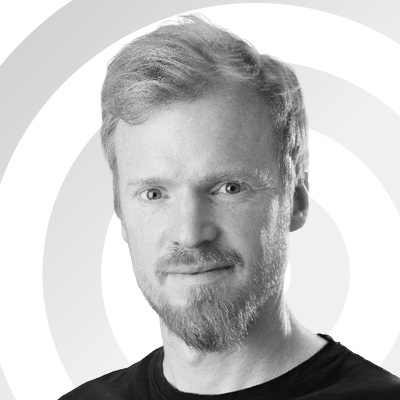 Tim is the Cameras editor at TechRadar. He has enjoyed more than 15 years in the photo video industry with most of those in the world of tech journalism. During his time as Deputy Technical Editor with Amateur Photographer, as a freelancer and consequently editor at Tech Radar, Tim has developed a deeply technical knowledge and practical experience with cameras, educating others through news, reviews and features. He's also worked in video production for Studio 44 with clients including Canon, and volunteers his spare time to consult a non-profit, diverse stories team based in Nairobi. Tim is curious, a keen creative, avid footballer and runner, and moderate flat white drinker who has lived in Kenya and believes we have much to enjoy and learn from each other.