Editor's Note: July 2022
We've started the second-half of the year, so you know what that means: all those major product announcements back in January are now hitting the store shelves, whether digitally or at local brick-and-mortar retailers, and many of the best monitors have gotten updates this year. This includes a new entry on our list, the Gigabyte M32UC, an UHD curved gaming monitor that hits a sweet spot between price, performance, and features that make it a standout choice for gamers on a budget.
- John Loeffler, US Computing Editor
The best monitor for you will obviously depend on what you need it to do, whether it's gaming, photo editing, or including important features like picture-in-picture or multiple input sources. Fortunately, there is a monitor for every need on the market, but unfortunately, there are a lot of monitors with opaque names that make it nearly impossible to sift through them all to find the one you want.
The computing team has done a lot of work with monitors over the years and we know that the best monitors are vital to making the best computer setup really shine, whether that's the best gaming PC or the best workstations.
We've broken down how to pick the best monitor to help you find what you're after, and pulled together the very best displays on the market right now to help you make your research and buying decision as easy as possible. We've tested hundreds of monitors, so we know how a monitor can make or break the experience of playing the best PC games at the higheast settings, or even impact your work professionally.
Creative professionals need the highest quality monitor possible for their work, whether they're a photographer or a videographer looking for the best monitors for video editing they can find. Things like color gamut coverage, HDR and contrast ratios, and more are of vital importance, but can be easily overlooked in a monitor product page that assumes from the get-go that you are a PC gamer and doesn't even bother to let you know how bright the display is, or whether it covers 100% of the Adobe color range that is vital for graphic designers to have confidence in the final product.
So whether you're looking for the best gaming monitor for esports, the best 144Hz 4K monitor for super smooth video and gaming, or the best monitor for photo editing, we've got some of the best monitors for each kind of use case to help you get started.
The best monitors 2022 - chosen by our experts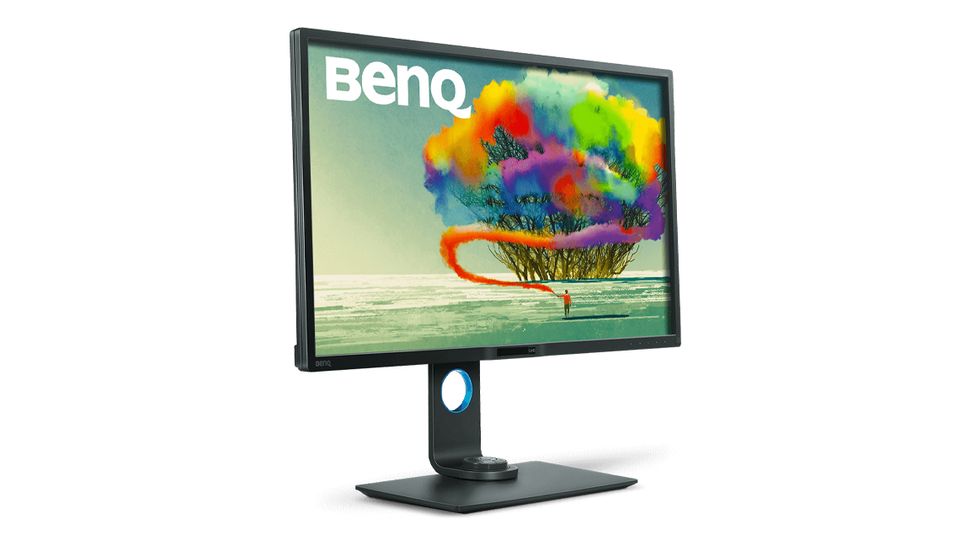 Now that the best PCs can handle 4K easier than ever before, the best 4K monitors are all over the place. That's why BenQ released the PD3200U, a massive 32-inch Ultra HD display, as part of its Designer Monitor range. 3D designers particularly love this display, thanks to the factory-calibrated color accuracy and CAD/CAM mode. Marketed to creatives and professionals, BenQ has designed, seemingly by mistake, a panel that gamers will enjoy as well, making it one of the best monitors all-around – so long as they can find the space for it on their desks.
Read the full BenQ PD3200U review
---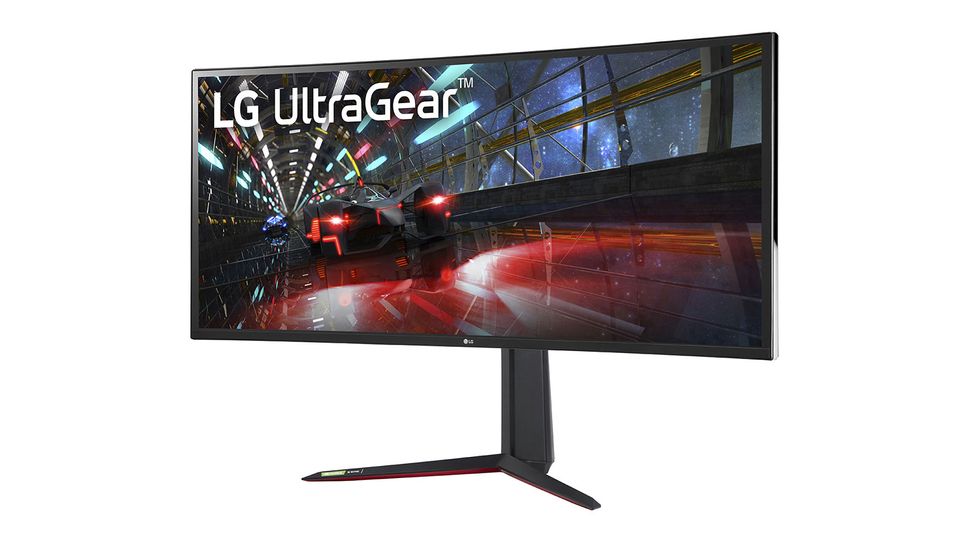 It's hard not to be impressed by the LG UltraGear 38GN950. If you're looking for the ultimate gaming monitor, this is certainly the one to beat, with a 144Hz refresh rate that can be easily overclocked to 160Hz, 1ms response time, spectacular image quality, and many other gaming features like G-Sync, an ultra-wide aspect ratio and DisplayHDR 600. If you're serious about gaming, then this is the gaming monitor to get – if you can afford it, that is.
Read the full LG UltraGear 38GN950 review
---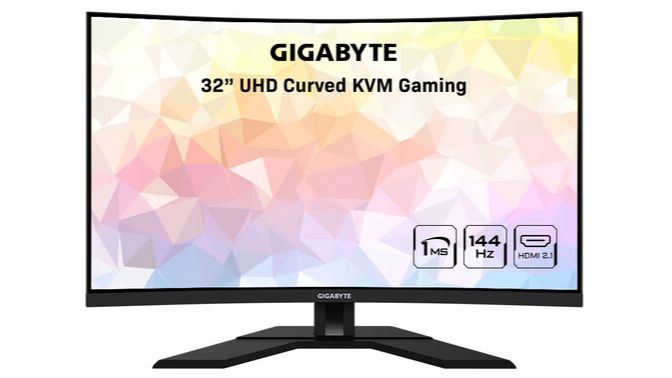 Multiplatform gamers looking for a high-performance 32-inch gaming monitor for 4K @ 144Hz gaming will find a lot to appreciate here with the M32UC from Gigabyte.
The HDR400 support is alright, but nothing special, but with a respectable amount of ports and other useful features, along with snappy pixel response time and great color gamut coverage, this is a great looking monitor with satifying performance that recommend it on its own.
When you factor in the excellent price for this kind of curved display, you get one of the best gaming monitors by value on the market. Just don't expect much from the built-in speakers here, they barely get the job done.
Read the full Gigabyte M32UC review
---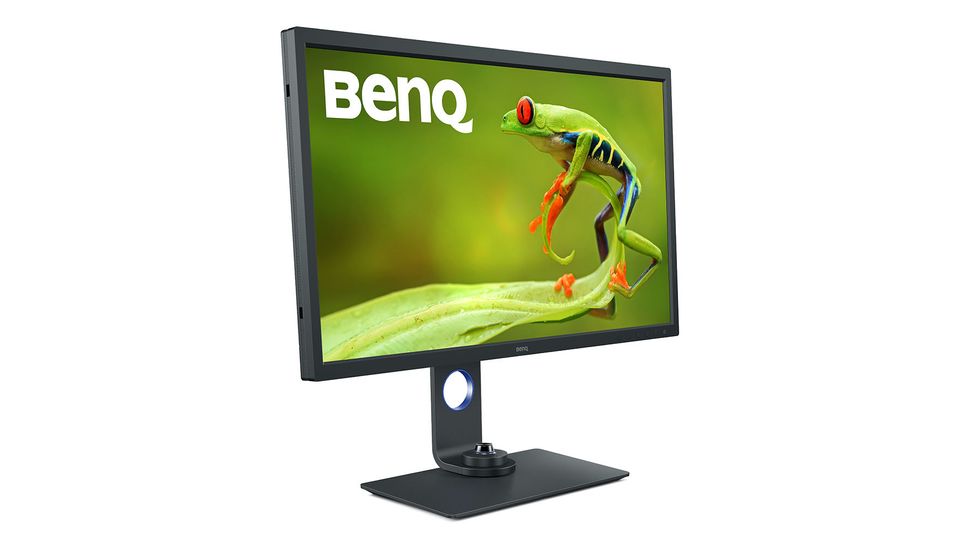 Pro-level displays are no longer the premium priced, inaccessible purchase they started out to be. At least as far as the BenQ SW321C PhotoVue is concerned. This 32-inch 4K photo monitor is up a step or two in terms of both performance and usability, featuring an incredibly wide color gamut of 99% of the Adobe RGB color space and 95% of DCI-P3. If you're in the cinematography or photography sphere, that's exactly what you need. And, that's on top of all the other features this monitor boasts. This is among the best monitors you'll find for photo and video editors, and the best part is you're getting it for cheaper than all others.
Read the full BenQ SW321C PhotoVue review
---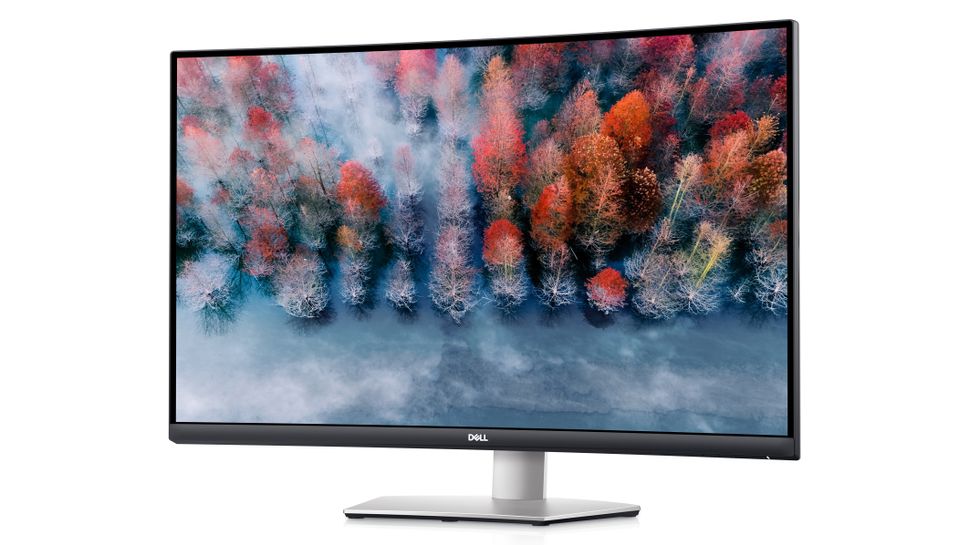 The Dell S3221QS is a gorgeous monitor inside and out. Its simple yet elegant silver design gives it a unique look that sets it apart from all the gamer-centric or boring black office monitors you're most likely to find. It comes with a stunning 4K VA panel to match, making everything from movies to gaming a pleasure to watch. And, to make it an even better proposition, it's got some great features as well – namely, decent-sounding speakers and an interesting picture-in-picture functionality that will let you display two different computers in the same display. That's pretty nifty and a great way to make up for the fact that there's no USB-C connectivity.
Read the full Dell 4K S3221QS Curved Monitor review
---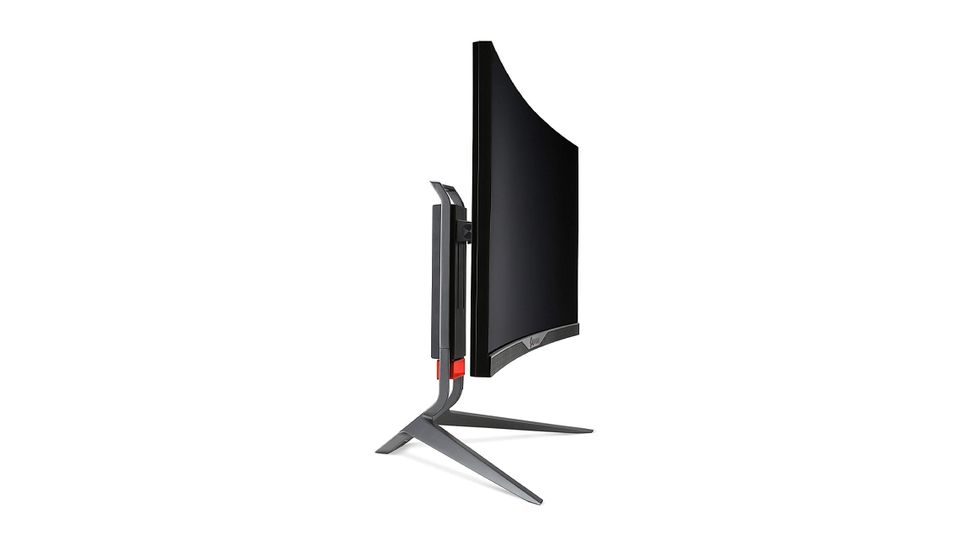 When you're growing tired of the same old 16:9 aspect ratio, nothing hits the spot like a cinematic 21:9 display. It's not the best for watching Netflix or YouTube, but the Acer Predator X34 is a fantastic example of what an ultra-wide monitor can do. Boasting an eye-catching aluminum bezel and polygonal stand that looks like a bird's foot, this massive 34-inch monitor is a marvel to behold. More significantly, armed with Nvidia's G-Sync tech, you won't require V-Sync stressing out your graphics card. The Acer Predator X34 does all the heavy lifting for you. This is about as immersive as a gaming monitor can get, and one of the best monitors to buy this 2022.
Read the full Acer Predator X34 review
---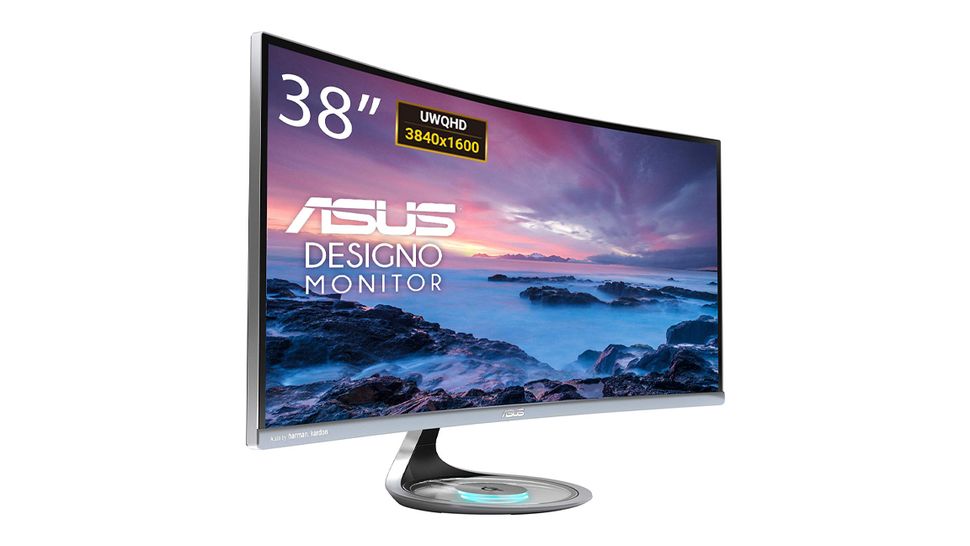 Ultrawide monitors have been around for a while: they've constantly made it on folks' the best monitors list for a few years now, in fact. These wide monitors are lifesavers when it comes to productivity, and they're only increasing in popularity. The Asus Designo Curve MX38VC, however, takes it to the next level. Not only does this monitor have a massive 3,840 x 1,600 resolution, but with USB-C compatibility and a Qi wireless charger built into the base, it's going to be a workplace companion you won't want to live without. It's a tad pricey, and doesn't feature HDR, but that's a worthy sacrifice, especially for professionals.
Read the full Asus Designo Curve MX38VC review
---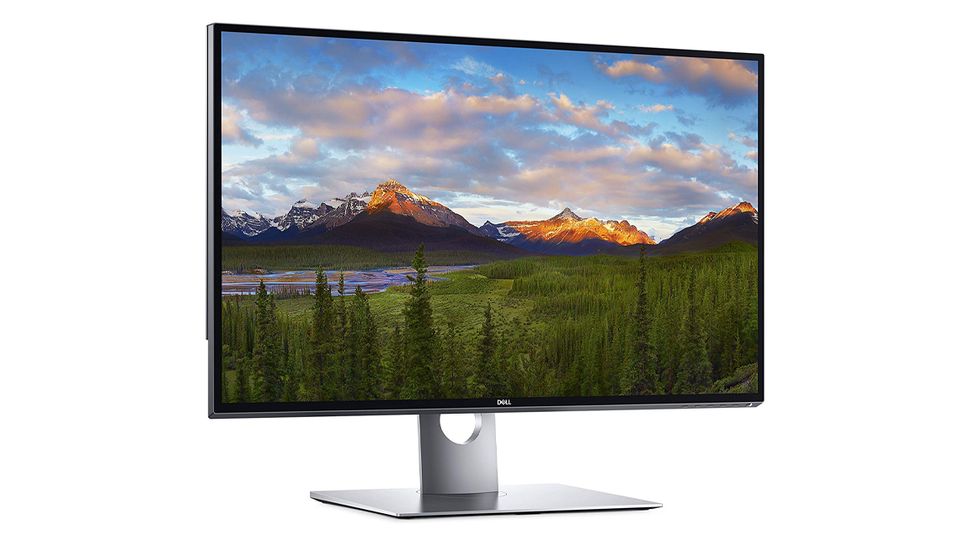 We don't usually run into technology that's so far ahead of the curve that we're left dumbfounded, which is why the Dell UltraSharp UP3218K has impressed us even more. Finding one of the best monitors that can reach the raw gorgeousness this one can should be next to impossible. It's not just the resolution, either. Dell went so far as to ensure that the build quality and color reproduction are the best in the business as well. The Dell UltraSharp UP3218K is aimed at professionals, obviously, so if that sounds like it's made for you, it's probably the best monitor you'll ever find.
Read the full Dell UltraSharp UP3218K review
This product is only available in the US and UK at the time of this writing. Australian readers: check out a fine alternative in the BenQ PD3200U
---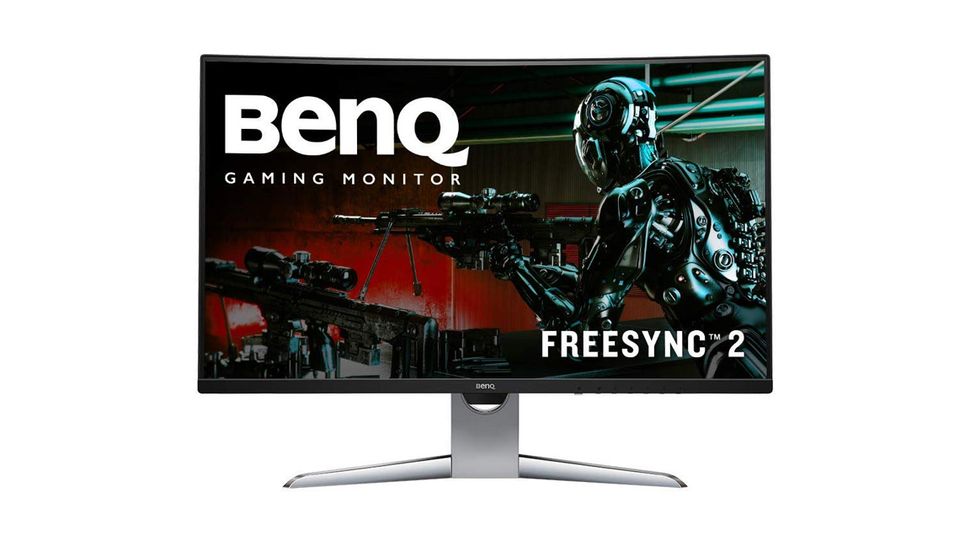 If you're looking for a first-rate 1440p monitor with HDR for multimedia and gaming, then the BenQ EX3203R might be the display for you. One of the best monitors this 2022, this one's noteworthy as it offers a ton of high-end features in a product that is very reasonably priced. Sure, 32 inches might sound like a bit much for a monitor, but the 1800R curvature on this BenQ panel means that it's easy to use, both for productivity, as well as for immersion in your games and media.
Read the full BenQ EX203R review
This product is only available in the US at the time of writing. UK and Australian readers: check out a fine alternative in the Acer S277HK
---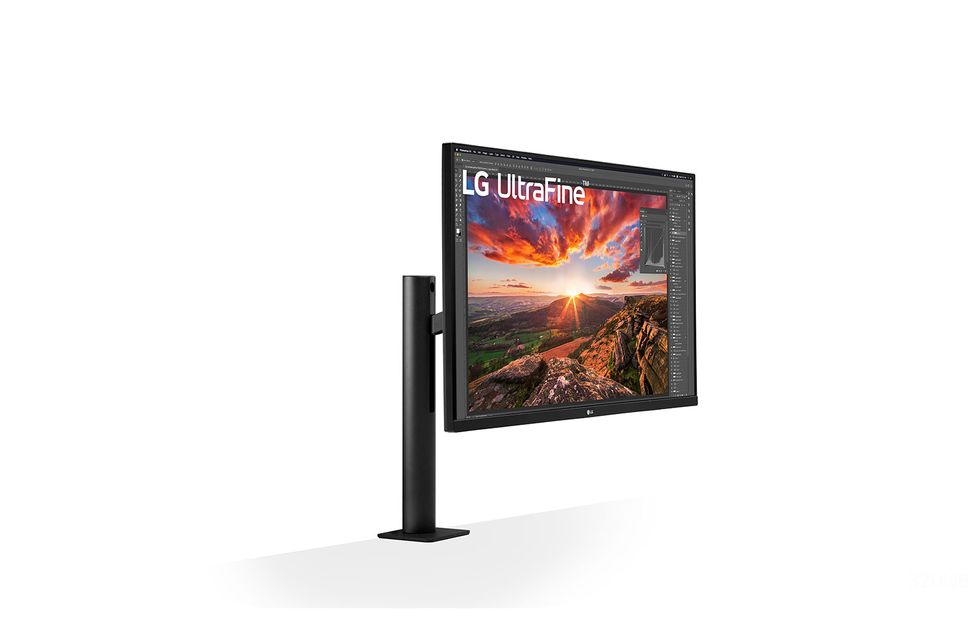 The LG 32UN880 UltraFine Display Ergo has done something cool. Instead of going for the same homogeneous mount and stand that all monitors have, it has opted for a C-Clamp, One Click Mount that allows it to extend, retract, go high, go low, tilt and pivot like no other. That's versatility turned up to 11. It also boasts incredible color accuracy and beautiful picture quality. The best part is that you're getting all that without burning a massive hole in your pocket. This is, without a doubt, among the best monitors out there.
Read the full LG 32UN880 UltraFine Display Ergo review
---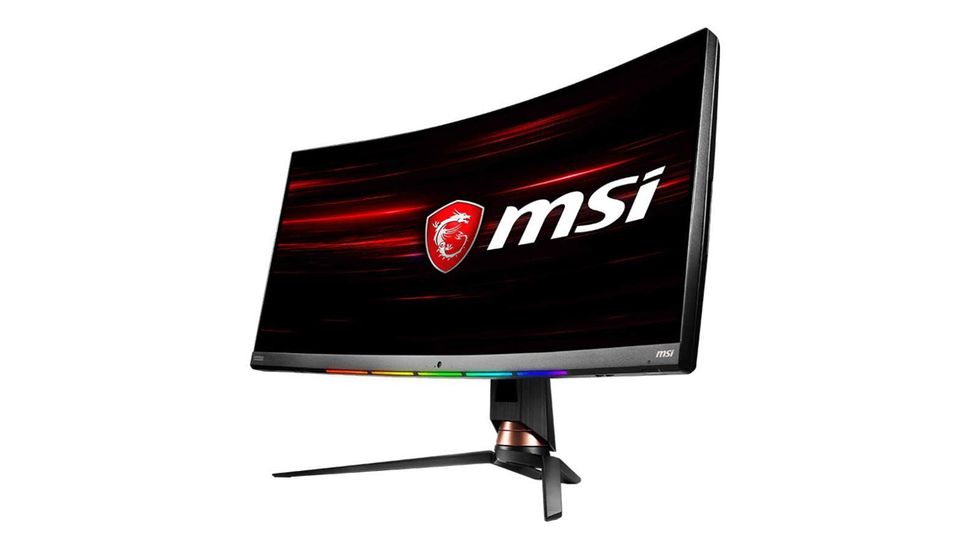 If you're searching for a gaming monitor with a super-wide 1440p resolution, incredibly fast response time of 1ms, a viewing angle of 178 degrees and a quick refresh rate, then the MSI Optix MPG341CQR is something you should consider. If not for those, then perhaps for the fact that MSI has decided to go with a VA panel, as opposed to IPS, giving it more contrast and punchier colors. A few bonuses are included, as well: snazzy "Mystic Light" RGD LEDs, USB-C connectivity, an integrated camera and a competitive price.
Read the full MSI Optix MPG341CQR review
---
How does TechRadar pick the best monitor?
We review monitors based on a number of factors including price, design, and performance. We consider the size of each display, as well as the number and type of ports on each monitor to determine who each display would benefit most. Each monitor is used in a variety of scenarios, so we use it for work, media consumption and gaming to test what it's best suited to.
Performance is also evaluated by how well the actual screen tech works and its refresh rate. Frames per second are especially important in gaming monitors because you'll want a high refresh rate during competitive games so you don't miss a minute of the action.
Your monitor questions, answered
Which monitor brand is most reliable?
There are a lot of PC monitor brands out there making everything from cheap, portable office monitors to high-end gaming PC monitors with ultrawide aspect and 1000R curve rating, 1ms pixel response, and blazing fast refresh rates.
Among the best brands in this regard are Dell, Alienware, BenQ, Acer, LG, Samsung, HP, Lenovo, and Asus, but they are by no means the only ones.
Which monitor quality is best?
Well, this really depends on a couple of factors, but first and foremost is your use case.
If you're just a typical PC gamer looking for the best image quality, getting a 4K monitor with 144Hz refresh is going to make your games look fantastic. If you're an esports competitor (or want to be someday), then the only thing that matters is pixel response and refresh rate. Even a 1080p resolution is acceptable so long as it has at least 1ms pixel response or lower. The refresh on 1080p monitors can go as high as 360Hz or even higher with the very latest monitors coming onto the market.
For most people though, a 1440p monitor is often more than enough, since the jump from 1440p to 4K isn't nearly as impressive as the jump from 1080p to 1440p.
How do I choose a computer monitor?
To answer this, first, you need to ask what you need it to do.
Are you competing in esports? Then you need to go for the lowest pixel response rate you can afford (at least 1ms but even lower if possible), even if it means sacrificing image quality. All that matters is winning, after all, victory doesn't have to be pretty.
Are you a visual content creator, a photographer, or a graphic designer? Then you will definitely need a monitor that has the widest possible color coverage, usually given in percentage of various gamuts. sRGB is the gamut that covers the web, while DCI-P3 is the industry standard for films, and the Adobe gamut covers illustrators and photographers for the most part. Regardless of your use case, you need to get as close to 100% of your particular gamut as possible.
If you're on a high-end gaming desktop with the best graphics card on the market, then a 4K monitor or even an 8K display might be more of what you're looking for. 4K monitors are only just now starting to get higher refresh rates like 120Hz and 144Hz, so these are definitely the 4K panels that you need to keep an eye out for.
What is best screen size for 4K?
Depending on how far away from the screen you are, there will be a point where it just doesn't benefit you to upgrade to a new monitor with a higher resolution.
Typically, 32 inches is considered the best monitor size since this is the size where a person sitting about 3 feet away from a screen will be able to see the difference between 4K and 1440p. The difference isn't going to be huge, but it will be there.
Today's best monitor deals