The best OnePlus phones cater for plenty of different budgets. The company may have started out as a 'flagship-killer' but it's now expanded to make plenty of great-value Android phones too.
Amongst this list are top-end premium models, as well as budget and mid-range options too under its Nord line. Typically, we see new ones launched each month with OnePlus being highly prolific.
That means this list is updated regularly which is why you'll now see the OnePlus 10 Pro up top. Below are plenty of other great devices, ranked by how much value for money they can offer.
If you're looking to buy a new OnePlus phone, keep on reading. However, if you're not entirely sold on the Chinese company, we also have the best phones, best Android phones, and best iPhones to check out too.
Best OnePlus phones 2022
The OnePlus 10 Pro offers a lot for the price. It's a big phone that won't suit everyone's needs but that does mean it has a gorgeous display. A 6.7-inch AMOLED panel, it's expansive as well as bright and beautiful to look at.
A max brightness of 1,300 nits ensures it can cope with any situation, while a 120Hz refresh rate means smooth scrolling at all times.
Its camera isn't quite the strongest compared to same-price rivals but it still takes great photos. It has a 48MP f/1.8 main, 50MP f/2.2 ultrawide and 8MP f/2.4 telephoto set of lenses. The main camera produces bright and colorful images while the ultrawide offers a quirky if niche fish-eye style mode. A plentiful supply of software features strengthens its potential.
Throw in super fast charging, good battery life, and speedy performance, and the OnePlus 10 Pro is a delight to use.
Read our full OnePlus 10 Pro review.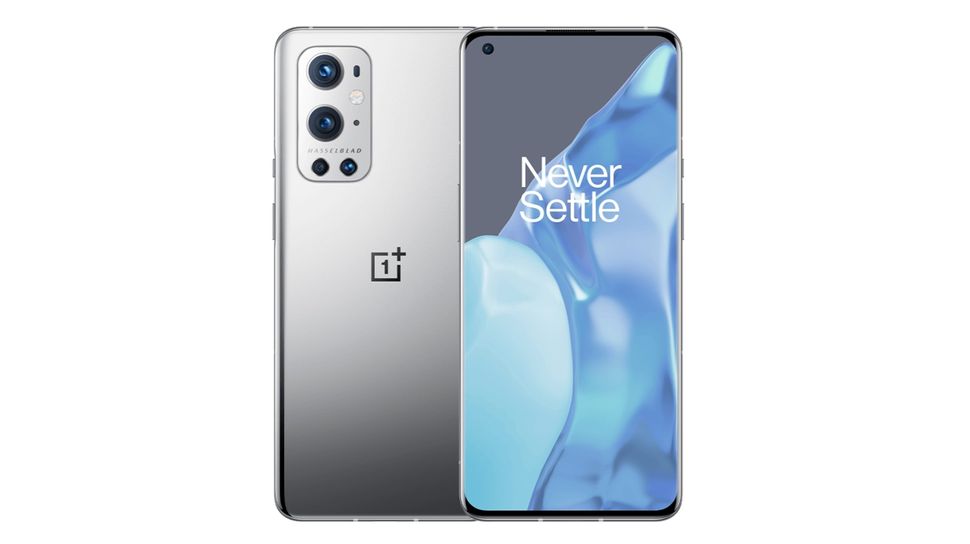 The OnePlus 9 Pro is a top-tier flagship and one that improves on the main weakness of previous OnePlus phones – their cameras.
Thanks to a new Hasselblad partnership and a 'freeform' ultra-wide lens, designed to reduce the distortion at the edge of images, the OnePlus 9 Pro is the best OnePlus camera phone.
But a fancy new camera isn't all this has going for it. There's also its top-tier pairing of a Snapdragon 888 chipset and up to 12GB of RAM, for enormous amounts of power, and its 6.7-inch 1440 x 3216 AMOLED screen with a 120Hz refresh rate and HDR10+, ensuring visuals are among the best you'll find on a phone.
With a typically premium design too, plus water resistance, and a respectable 4,500mAh battery with 65W fast charging and 50W wireless charging, the OnePlus 9 Pro is a phone with no obvious omissions or compromises, yet one that still costs less than the top rivals – although its price is certainly still on the high side.
Read our full OnePlus 9 Pro review
The OnePlus 9 has many of the best features of the OnePlus 9 Pro, including its Hasselblad camera partnership and freeform ultra-wide lens (designed to correct the distortion that ultra-wide images often suffer from). It lacks the Pro's telephoto camera, but otherwise the photography performance is similar – and a lot better than previous OnePlus phones.
You also get just as much power here as on the Pro (or as on most 2021 flagships), thanks to a Snapdragon 888 chipset and up to 12GB of RAM. Plus the same size (4,500mAh) battery, with just as fast 65W charging – though the wireless charging is slower here, at 15W.
The 6.55-inch AMOLED screen isn't quite as sharp at 1080 x 2400, but it still has a 120Hz refresh rate, and costs have been cut on the design of the phone, as it has a plastic rather than metal frame.
But these savings are passed on to the buyer, as the OnePlus 9 while not cheap is great value for what you get, and should be the perfect fit for anyone who doesn't need the extra bells and whistles of the OnePlus 9 Pro.
Read our full OnePlus 9 review
The OnePlus Nord 2 doesn't have global availability and it lacks a certain amount of charm with its design, but it packs a punch where it counts.
With a 6.43-inch 1080 x 2400 resolution AMOLED display with a 90Hz refresh rate, it's smoother than some phones in its price point while also feeling just the right size to fit in your hand.
Alongside that is a dependable 50MP wide camera that's capable of some strong results, and an 8MP ultra-wide camera too. There's suitably strong performance as well from the MediaTek Dimensity 1200-AI chipset that should put you in good stead for a while to come. Best of all is its 5G support and 65W fast charging that works fantastically. It's all suitably reassuring at this price.
Read our full OnePlus Nord 2 review
The OnePlus Nord CE 2 is a marriage of the 'main' Nord devices and the more affordable ones, giving you some premium elements in a budget phone.
The device offers 5G connectivity, quick charging and a dainty design, but skimps in some areas - neither its performance nor cameras are anything to write home about.
Still, at its low price tier, this is sure to be a tempting smartphone for certain users, depending on what you're looking for.
Read our full OnePlus Nord CE 2 review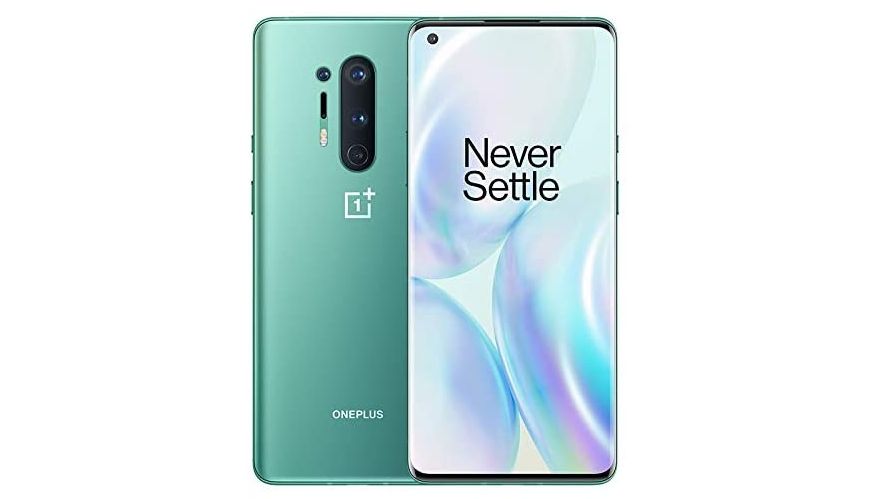 Before the OnePlus 9 Pro launched, the OnePlus 8 Pro was the company's best handset, and it's still great now. It stands out both from previous OnePlus phones through having a 120Hz refresh rate, and that refresh rate is attached to an all-round superb screen.
The OnePlus 8 Pro also packs high-end power, 5G, wireless charging, reverse wireless charging, water resistance, an in-screen fingerprint scanner, a quad-lens camera, and just about every other high-end feature you'd expect.
As a result of all this it's also expensive, and was almost as pricey as big-name rivals at launch, but there's no denying that you get plenty of phone for your money.
Read our full OnePlus 8 Pro review