TCL confirms US pricing of its Fire TV range, and it's ridiculously cheap
More like fire sale than Fire TV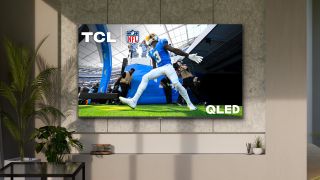 (Image credit: TCL)
TCL has confirmed US pricing of its Fire TV range, which consists of three models; the Q6, the S4 and the S3. As is common for Fire TVs, they're all at the affordable end of things – and in some cases, offer big-screen thrills for seriously low prices. Pricing of the TVs, which are available now from Amazon, is as follows:
TCL Q6 (Q650F) - $449.99 (55") / $599.99 (65") / $799.99 (75")
TCL S4 - $249.99 (43") / $299.99 (50") / $319.99 (55") / $449.99 (65") / $649.99 (75")
TCL S3 - $169.99 (32") / $199.99 (40")
When TCL announced the Q6, it was interesting to note that it was using Fire TV rather than Roku as its choice of smart TV platform, and with two more models added to the Fire TV lineup, the S3 and S4, TCL seems to be going hard on Amazon's software.
In terms of spec, the Q6 has some decent features for a low price including, a 4K QLED panel, Dolby Vision and Dolby Atmos support, ALLM and Motion Rate 120 for gaming. It's worth noting that although the Motion Rate is called 120, this doesn't mean it's 120Hz; it's a 60Hz panel that uses enhancements to create a motion clarity effect.
The second model in the range is the S4, which comes in a wide variety of sizes and again also features Dolby Vision and Dolby Atmos support and the Motion rate 120 feature. The S4 does however come with a regular LED direct backlit panel without quantum dots, so you may not get the best out of Dolby Vision. The final TV in the Fire TV range is the S3, a 1080p, Full HD LED TV available in 32- and 40-inch sizes, for those looking for a bedroom TV, or TV for smaller, living spaces.
Although none of these TVs are going to top our list for best TVs anytime soon, they do provide a lot of bang for your buck, and carry a solid spec list that should suit you if you are on a tight budget.
TCL continues its line in offering decent TVs at an affordable price, and with the introduction of the Fire TV software – an intuitive and easy to use menu often found in some of the best streaming devices – it looks like a good partnership. With a 55-inch TV for $449.99 for the Q6, or $319.99 for the S4, it's hard to argue against the value… and we suspect that these will get some discounts among this year's Black Friday TV deals.
You might also like
Sign up to receive daily breaking news, reviews, opinion, analysis, deals and more from the world of tech.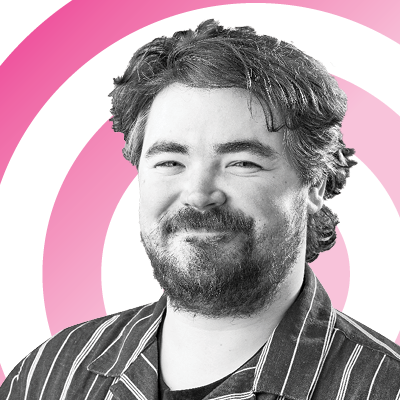 TV Hardware Staff Writer, Home Entertainment
James is the TV Hardware Staff Writer at TechRadar. Before joining the team, he worked at a major UK based AV retailer selling TV and audio equipment, where he was either telling customers the difference between OLED and QLED or being wowed by watching a PS5 run on the LG 65G2. When not writing about the latest TV tech, James can be found gaming, reading, watching rugby or coming up with another idea for a novel.