8 soundbar Black Friday deals live now that are worth it, from small upgrades to big Dolby Atmos
These deals from Samsung, Sony and LG are tempting us well ahead of Black Friday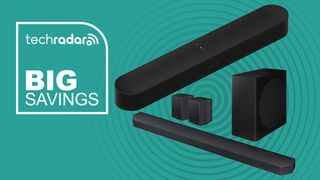 (Image credit: Sonos, Samsung)
We're expecting this year's Black Friday soundbar deals to be some of the hottest around – soundbars are just getting more and more popular, especially as people are buying bigger TVs at home and want audio that matches their scale. And also, just because it's hard to hear people speaking properly in a lot of movies.
Among the many Black Friday deals already live are some very tempting soundbar options, including bar-only speakers that sit under your TV, or soundbar surround systems with wireless rear speakers, too. There's a great range of price options, so here are some we've picked out – you can click on them to see the products, or scroll down to read more about them.
US soundbar deals:
UK soundbar deals
US Black Friday soundbar deals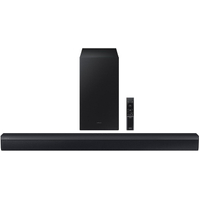 Samsung HW-C450: was $197 now $137 at Amazon
This smaller soundbar is suitable for TVs of 42 inches and up but promises a big punch. It connects over optical cable, so doesn't use up an HDMI port, and has some smart features, including dialogue boost mode, Bluetooth for music, and virtual surround from DTS:X. This is the cheapest we've seen this model, which was released early in 2023.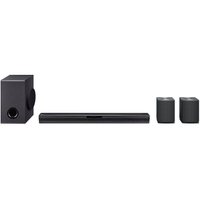 LG SQC4R: was $399 now $179 at Best Buy
This 4.1-channel surround-sound setup delivers stereo front channels from the soundbar, and then two rear channels from speakers connected to a wireless module, so there's no cable from front to back. A subwoofer provides added depth. It's a major bargain for this much hardware, though don't expect soundbar mod-cons – it connects over optical rather than HDMI, and there's no Dolby Atmos.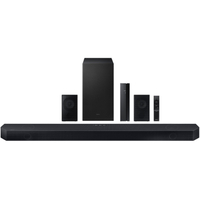 Samsung HW-Q750C: was $799 now $479 at Best Buy
A 5.1.2-channel Dolby Atmos surround soundbar setup with extra features like Bluetooth and Wi-Fi streaming, all for under $500? This is a fantastic upgrade for anyone with a 48- to 77-inch TV looking for an instant home theater improvement – Samsung's soundbars deliver more bang for buck than anything else on the market. The rear speakers connect to a wireless module to avoid cable tangles.
UK Black Friday soundbar deals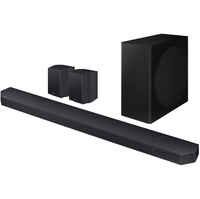 Samsung HW-Q930C Dolby Atmos soundbar: was £1,199 now £585 at Amazon
This is simply incredible value. 9.1.4 channels of immersive sound for this price, with totally wireless rear speakers, are extremely rare – and Samsung's audio quality for its soundbars is second to none. You've got HDMI passthrough and wireless music playback as bonuses too. This has been £579 in the past, so may fall to that price again or a little cheaper closer to Black Friday, but we'd be amazed if it went lower than £569 considering it's already half price!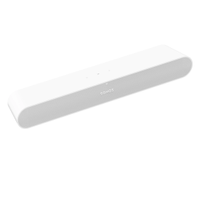 Sonos Ray soundbar: was £270 now £219 at Argos
Sonos doesn't deal solely in high-end kit and the proof is right here, in Sonos' most affordable soundbar. You don't get HDMI ports or Dolby Atmos support, but you are still getting all the features and functionality of the Sonos wireless ecosystem. And because it launched in June of last year (and is pretty affordable anyway) we haven't seen too many discounts on it to date.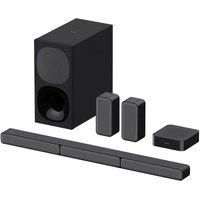 Sony HT-S40R: was £349 now £299 at AO.com
This an incredibly affordable way to get 5.1-channel surround at home. The soundbar handles front, left, and right sound, while two rear speakers deliver rear left and right. The rear speakers are connected to a wireless amp, so there's no cable from the TV behind you. This has been £20 cheaper before, so there's a good chance it will drop again closer to Black Friday, but equally, if the price is right for you, it's a lot of sound for £300.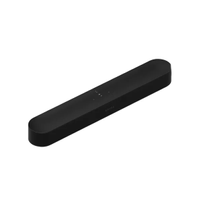 Sonos Beam (Gen 2) Dolby Atmos soundbar: was £499 now £399 at Argos
The second-generation Sonos Beam soundbar launched in October 2021 and while we have seen a few discounts to date, this is £50 off the cheapest we've ever seen it. For your money, you're getting a compact, stylish soundbar with excellent integration with the wider Sonos ecosystem, and immersive virtual Atmos support.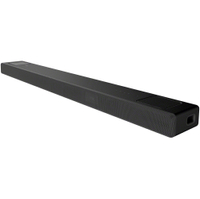 Sony HT-A5000: was £899 now £699 at Amazon
This is the best soundbar for gaming in the UK Black Friday sales so far – it's one of the few soundbars that can pass 4K 120Hz video with VRR through to your TV from something connected to it, so it's ideal for anyone with both next-gen consoles. It's designed to deliver big Dolby Atmos sound without a sub or rear speakers (though you can add them). In December 2022, this fell to about £100 cheaper, so it's possible it'll get another price drop on Black Friday – but this is the cheapest it's been since last year's sales.
More US Black Friday deals
More UK Black Friday deals
Get daily insight, inspiration and deals in your inbox
Get the hottest deals available in your inbox plus news, reviews, opinion, analysis and more from the TechRadar team.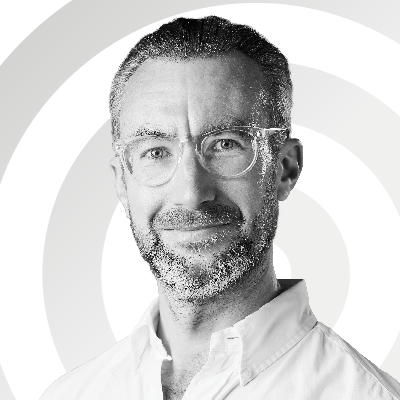 Managing Editor, Entertainment
Matt is TechRadar's Managing Editor for Entertainment, meaning he's in charge of persuading our team of writers and reviewers to watch the latest TV shows and movies on gorgeous TVs and listen to fantastic speakers and headphones. It's a tough task, as you can imagine. Matt has over a decade of experience in tech publishing, and previously ran the TV & audio coverage for our colleagues at T3.com, and before that he edited T3 magazine. During his career, he's also contributed to places as varied as Creative Bloq, PC Gamer, PetsRadar, MacLife, and Edge. TV and movie nerdism is his speciality, and he goes to the cinema three times a week. He's always happy to explain the virtues of Dolby Vision over a drink, but he might need to use props, like he's explaining the offside rule.