Samsung's new 98-inch QLED 4K TV is a bargain compared to LG's same-size OLED TV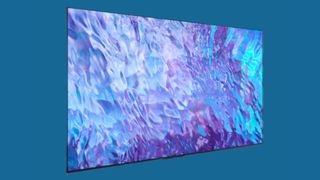 (Image credit: Samsung)
Samsung has added a 98-inch model to its 2023 lineup of QLED 4K TVs. The new 98Q80C is priced at $8,000 and available for early order at Samsung's website and participating retailers, with incentives being offered through July that include discounts, a free soundbar, and free delivery and installation.
Regular Samsung QLED models such as the 98Q80C lack the mini-LED backlight found in the company's higher-end Neo QLED models, several of which top our list of the best 4K TVs. A mini-LED backlight allows for higher peak brightness than what you can expect from a standard QLED model, though the 98Q80C does feature a Direct Full Array backlight with local dimming for enhanced blacks.
Samsung's Neural Quantum Processor allows for clean upscaling of regular HD images on the new 98-inch QLED, which also supports HDR10+ high dynamic range. A bezel-free design on three sides of the TV's screen gives it a "floating" look, while Dolby Atmos support and Samsung's Object Tracking Sound Lite feature provide enhanced audio performance.
If you're spending $8,000 on a TV, chances are you're probably going to go the extra mile and add an external audio system. If so, Samsung's Q-Symphony 3.0 feature enables the TV's built-in speakers to work with a Samsung soundbar for greater Atmos immersion.
Like other Samsung TVs, the 98Q80C comes with the company's Gaming Hub, which lets you access cloud gaming services such as Xbox, Nvidia GeForce Now, Amazon Luna, and more. There's also multi-view support for viewing multiple sources at once – a feature that actually makes sense on a screen this large.
Analysis: Samsung's $8,000 TV is an ultra-bigscreen bargain
TVs with screen sizes greater than 85 inches are becoming more common, with companies like LG, TCL, and Sony offering super-sized models approaching the 100-inch mark. To get a screen that large in the past you would need to use a projector, but ultra-large TVs have since become a serious projector alternative.
While $8,000 is plenty to pay for a TV, Samsung's 98Q80C is actually a bargain compared to LG's 97-inch G2 OLED model, which sells for $25,000. It will likely be many years before ultra-large OLEDs become affordable, but QLED TVs become less expensive every year, with TCL now selling a 98-inch XL collection model for $5,000 at Amazon and other retailers. TCL also plans to sell its new mini-LED-backlit QM8 series TV in a 98-inch screen size, though that specific set will be priced at $10,000 when it arrives later this year.
If you're set on getting the largest possible image for your home theater, a projector still provides the biggest bang for the buck, with some of the best 4K projectors available for under $5,000 even once you factor in the price of a screen. And while these typically require rigid light control over the viewing environment to maximize picture brightness, ultra short throw projectors like Samsung's own Premiere offer a brighter and more living room-friendly option.
Another new big-screen TV option is MicroLED, which is a modular display that uses wall-mounted self-emissive panels. An advantage to MicroLED is that it provides brightness levels far exceeding OLED, which is another self-emissive display technology. It's also scalable, with MicroLED TVs as large as 150 inches not only possible, but currently available. The downside to MicroLED – and it's a big one – is cost, with prices for existing options so high that they're not even listed by companies like Samsung that make them. (MicroLED sales are typically handled not by retailers, but by firms that specialize in custom installation.)
We're not going to be testing Samsung's 98Q80C 98-inch TV any time soon, since a review of a set that large would be impractical. But if it's anything like last year's Samsung Q80B series model, it should offer very good baseline performance. Clear some space on your wall – you'll need it.
Sign up to receive daily breaking news, reviews, opinion, analysis, deals and more from the world of tech.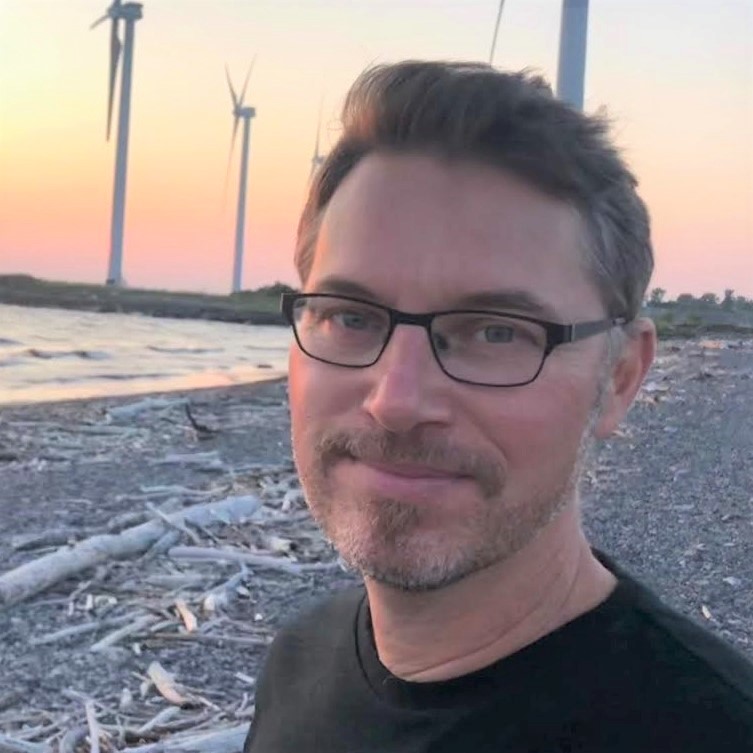 Senior Editor Home Entertainment, US
Al Griffin has been writing about and reviewing A/V tech since the days LaserDiscs roamed the earth, and was previously the editor of Sound & Vision magazine.
When not reviewing the latest and greatest gear or watching movies at home, he can usually be found out and about on a bike.