I want LG's 118-inch micro-LED 4K TV, but I'll never be able to afford it
You'll need deep pockets to get this next-gen TV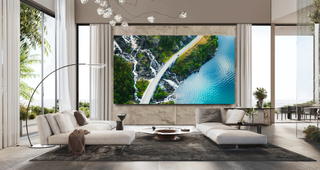 (Image credit: LG)
LG has announced a 118-inch version of its giant 136-inch micro-LED TV. Unveiled at CEDIA 2023, the well-proportioned TV is the latest in LG's MAGNIT range of micro-LED TVs (via DisplaySpecifications). Priced at $237,000 (around £190,000 / AU$370,000) the LG is not only big in size, but high in price. No official announcement was made at CEDIA regarding price and availability in other regions.
The 118-inch TV is a smaller version of the $300,000, 136-inch MAGNIT TV released in 2022, both of which use a 4K micro-LED display. Interestingly, the 118-inch also comes with a similar optional upgrade that the 136-inch does: the addition of Bang & Olufsens' Beolab speakers. The 136-inch can be paired with the Beolab 90, which retails for roughly $80,000 for two, while the 118-inch can be paired with the Beolab 50, which was used during LG's demo of the 118-inch MAGNIT TV at CEDIA 2023.
With eight million pixels the size of a human hair, LG promises pure blacks and incredible contrast from the self-lighting pixels. The TV also features LG's Alpha 9 processor, which can be found in the likes of the LG C3 and LG G3, aims to reduce noise in the TV's picture and improve color reproduction. The screen also has a 120Hz refresh rate, so who knows, maybe we'll be recommending this among the best gaming TVs for PS5-loving oligarchs.
With such a hefty price, the 118-inch MAGNIT TV is very much aimed at luxury home- and/or yacht-owners and as such, but with more and more TV manufacturers offering large screen options, even the super-rich may be wondering if they need to spend this much.
A TV for the select few
With so many TV manufacturers offering giant screens these days, such as TCL's 115-inch mini-LED TV, which is currently available in China and retails for roughly $11,000, or Sony's 98-inch mini-LED that retails for $9,999, both offer alternatives to the 118-inch MAGNIT micro-LED from LG. And with Samsung announcing a 98-inch 8K TV for $40,000, the LG 4K 118-inch's price seems unrealistic on the face of it.
Now don't get me wrong, I'd love a TV at this size, because the immersion you'd get with this TV would be at a completely different level. But, only a select few will have the space for a TV this size and, more importantly, the budget for this type of TV.
LG USA's senior vice president Michael Kosla described the 118-inch MAGNIT TV as the "sweet spot" between the 136-inch micro-LED and the mind-blowing 97-inch wireless OLED M3, which retails for for $29,999 / £27,999. You can't argue with the fact that the 118-inch does, indeed, sit in between two models, but it's still a monumental jump from the M3.
However, the MAGNIT range uses micro-LED, which is a cutting-edge technology being touted as OLED-beating that offers extreme levels of contrast, detail and shocking levels of brightness (Samsung is also a proponent of the tech, and believes that 10,000 nits is achievable – that's five times what you get from the likes of the Samsung QN90C). You expect to pay a hefty price tag for the tech of the future, but the fact remains that it certainly isn't a viable option for 99.9% of us, and there's an increasing number of more affordable colossal TVs.
Although the idea of a super-bright, detailed 118-inch TV seems like a dream viewing experience, until prices become more affordable (which is rumored to happen sooner than you might think), for most people who'd love – including me – sadly the MAGNIT range of LG TVs will remain just that; a dream.
You might also like
Sign up to receive daily breaking news, reviews, opinion, analysis, deals and more from the world of tech.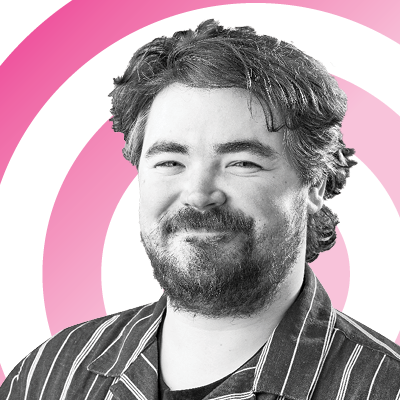 TV Hardware Staff Writer, Home Entertainment
James is the TV Hardware Staff Writer at TechRadar. Before joining the team, he worked at a major UK based AV retailer selling TV and audio equipment, where he was either telling customers the difference between OLED and QLED or being wowed by watching a PS5 run on the LG 65G2. When not writing about the latest TV tech, James can be found gaming, reading, watching rugby or coming up with another idea for a novel.