ICYMI: the week's biggest tech news, from Sonos Move 2 leaks to Nokia throwbacks
News
Contributions from
published
Missed the week's big tech news? Here's your firmware update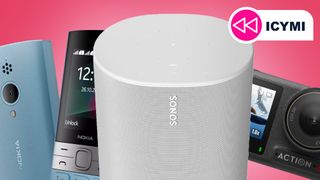 (Image credit: Future)
With the tech world spinning like an out-of-control fairground carousel, it can be tricky to keep up with the latest news. But fear not – whether you've been away on holiday or too busy hosting a Barbie party, we've rounded up all of the week's biggest tech stories here.
In our weekly ICYMI (or 'in case you missed it') roundup, we'll be boiling down all of most notable, exciting or controversial tech stories of the past seven days, so you can plug yourself in for a quick firmware update.
And because we're tech teases, we'll be running through them all in reverse order of importance. So grab your coffee, cocktail or meal replacement shake, and settle somewhere comfortable as we take you through the biggest tech stories from the past week...
8. Disney might be killing 4K Blu-ray
Australian fans of physical media received a shock this week when Disney announced that the soon-to-be-released Guardians of the Galaxy Vol. 3 is the last disc the company will sell in Australia. The shock also extends beyond that continent as it's the first serious indication that movies on DVD and Blu-ray are going the way of the VHS tape.
In some ways Disney's move comes as no surprise: the company is no longer able to depend on fat profits from its ESPN sports cable channel and has been in cost-cutting mode.
But the bigger picture here is that Disney wants viewers to subscribe to its Disney Plus streaming service, which offers tech enhancements that the company has withheld from its 4K Blu-ray releases such as Dolby Vision high dynamic range. First Australia, then the world? For the sake of our Blu-ray disc collections, let's hope not.
7. TCL jumps on the 98-inch TV bandwagon
TV makers have been unveiling increasingly larger screens with surprisingly small price tags – and TCL has started a race to the bottom with the launch of its new 98-inch 4K LCD TV.
TCL was already known for making relatively cheap TVs but its latest made us double take when we saw the figure. The new big-screen set will cost just €2,800, which works out as roughly $3,100 / £2,400 / AU$4,600.
That may sound like a lot, but we're talking about a 98-inch TV screen here. Samsung's 98-inch QLED 4K TV, for example, costs an eye-watering $7,999.99 in comparison. Okay, you're not getting the LED local dimming with TCL, but it still supports an immersive home cinema experience.
6. The Apple Watch could gets its biggest boost in years
Since the launch of the Apple Watch 6, each iteration of the Watch has come with the same processor, based on the iPhone 11's A13 Bionic. However, this week notable leaker Mark Gurman said the Apple Watch Series 9's new S9 processor will be an updated version based on the iPhone 13's A15 Bionic.
That would mean a significant speed boost alongside the new operating system, watchOS 10, which offers a completely redesigned interface including a brand new widget stack. Together, both hardware and software would mean a big overhaul for the Apple Watch Series 9 (and perhaps the Apple Watch Ultra 2). Time to start saving, smartwatch fans...
5. The world's first color E-ink monitor is easy on the eyes
Color electronic ink displays have been around for well over a decade, but we've never seen them on a desktop monitor until now. Practical? Maybe not? Cool? Most certainly.
The Dasung monitor has all the benefits of E-Ink, including low eyestrain, even lower-power consumption. Plus, the display panel comes from E-Ink, the undisputed leader in electronic ink (black and white or color) technology. The practicality of this display, though, remains questionable. All we know is that the launch video made the refresh rates look a bit pokey.
4. The DJI Osmo Action 4 is a big new GoPro rival
We're heading into peak action camera launch season – and DJI made the first big move this week with the Osmo Action 4. Okay, it isn't a massive upgrade on last year's Osmo Action 3, but it does have a larger 1/1.3-inch sensor, which is a big boost for its low-light credentials. That sensor is also much larger than the one in the GoPro Hero 11 Black.
But wait, what's this? Just a day after the Osmo Action 4 launched, we saw the first potential leaks of the GoPro Hero 12. They hinted at a long-awaited image quality upgrade, namely a 1-inch sensor. So while it was strike one to DJI this week, GoPro may just be readying the killer blow – assuming those rumors are true.
3. Nokia takes us on a nostalgia trip
Phones today are almost unrecognizable from the handsets we loved and (regularly) lost in the early days of the mobile era. Well, unless they're made by Nokia.
The original mobile giant is still going, and though the days when every other phone was a Nokia are over, it's carved out a niche for itself as arguably the finest purveyor of dumb phones: you know, the kind that still have buttons on the front and that can't run apps.
The Nokia 130 and 150 are the latest examples, and we rather like the look of them. Sure, the 150 only has a 0.3MP rear camera – and the 130 doesn't even get that – but the (removable!) battery will keep you going for days and at a price of just $50 / £40 / AU$75, either one could be the perfect phone for a festival or camping trip.
2. The Samsung Galaxy Watch 6 has one big problem
This week was our first time testing the Samsung Galaxy Watch 6 for any length of time. In our time so far, we've found it to be fast and responsive, apps like Whatsapp works a treat, the screen is impressive and the GPS is plenty accurate on runs. Unfortunately, its biggest problem is a common smartphone issue – that dang battery life, which lasts less than a day on a full charge.
While many Apple Watch and smartwatch users might charge their watches overnight, Samsung's emphasis on its sleep tracking means the watch is best charged during the day. It's a great watch in every other respect, but given the bigger battery and new processor, not being able to solve the battery issue is cause for frustration.
1. Sonos Move 2 leak reveals its next portable speaker
It's been almost four years since the original Sonos Move arrived as the company's first portable Bluetooth speaker, but this week brought good news for anyone who's been looking at their watch since then – a leak revealed that the Sonos Move 2 is (most likely) coming soon.
So, what do we get for years of patience? Well, a USB-C port will now be able to charge your phone and you'll get more than double the wireless playtime from it, too. But that's not all – there will apparently be big improvements to audio performance, the charging base station, connectivity and more.
In other words, it sounds like the Move 2 could fix the few issues we had with the original. Expect to see it launch around the end of September (along with our full review).
Get daily insight, inspiration and deals in your inbox
Get the hottest deals available in your inbox plus news, reviews, opinion, analysis and more from the TechRadar team.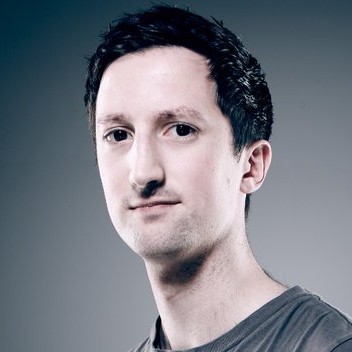 Mark is TechRadar's Senior news editor. Having worked in tech journalism for a ludicrous 17 years, Mark is now attempting to break the world record for the number of camera bags hoarded by one person. He was previously Cameras Editor at Trusted Reviews, Acting editor on Stuff.tv, as well as Features editor and Reviews editor on Stuff magazine. As a freelancer, he's contributed to titles including The Sunday Times, FourFourTwo and Arena. And in a former life, he also won The Daily Telegraph's Young Sportswriter of the Year. But that was before he discovered the strange joys of getting up at 4am for a photo shoot in London's Square Mile.