Don't wait for Black Friday – three great iPad deals I recommend buying now
Get an entry-level iPad for a great price and save on the best iPad Pro and the iPad mini 6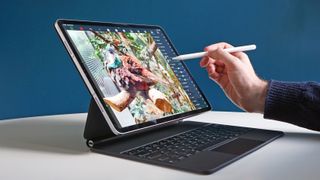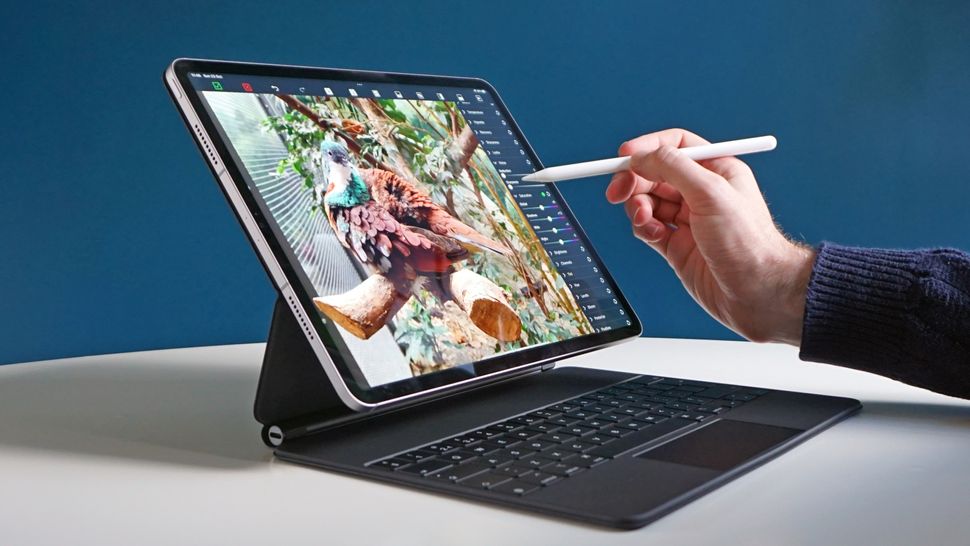 (Image credit: Future)
In many ways, the Black Friday deals are already here, with early bargains to be had. But conventional wisdom would suggest you wait for the main day to score some of the best deals… unless you want an iPad.
That's because I've spotted three iPad deals I'd suggest you jump on today. The first is for the 9th-generation 10.2-inch iPad on sale for $249 at Amazon, which is the lowest price we've seen this Apple tablet fall to. In the UK, the 9th-gen iPad is down to £316, which is reasonable but not the killer deal the US has.
The second is for the iPad mini 6 on sale for $469 at Amazon (it's down to £527 on Amazon UK).
The third is for people with more to spend and who want one of the best iPad experiences money can buy: it's the 12.9-inch iPad Pro for $1,024 at Amazon (£1,194 at Amazon UK). If you have more to spend and want to top out on storage space, then the 512GB iPad Pro is on sale for $1,299 in the US and for £1,489 in the UK. And the 1TB iPad Pro has been cut to $1,699 (£1,949 at Amazon UK). That means you can save between $75 to $125 on one of the best iPads available.
And I suggest you do that or grab the iPad mini 6 or 10.2-inch iPad. This is because I don't see these iPads getting refreshed this year, so I don't expect to see deals get better than this on either iPad model, even on Black Friday or Cyber Monday.
US
UK
So why has an older standard iPad caught my eye, when there's a 10th-gen mode sporting better specs and a new design? Well I think it makes an excellent 'first iPad' give its cheaper than entry-level price, leaving you with money to spare to indulge in a selection of apps. And despite not being the newest of the entry-level iPads, the 9th-gen model still has a decent display, easy-to-use design and plenty of performance for pretty much any tablet task, the exception being heavy video editing.
For people wanting a true portable iPad, in terms of it slipping into a coat pocket, the iPad mini 6 gets my nod. I think it makes an excellent secondary iPad to carry around with you as a note-taking device for work, and powerful enough to be great little gaming device when the working day is over, especially if you sign up to the excellent Apple Arcade.
Of course if you need more power, then the iPad Pro 2022 is the way to go, with the 12.9-inch model offering the best from Cupertino's tablet team. You get a large tablet with the option of connecting it to a Magic Keyboard to turn it into a pseudo laptop. But you also get a high-end mini-LED display with a 120Hz refresh rate, making for a bright screen with bold colors and super-smooth scrolling for swiping between apps and home screens.
Under the hood the iPad Pro has another party trick in the form of Apple's M2 chip. This slice of silicon, which can be found in the likes of the excellent MacBook Air M2, is impressively powerful and also very power efficient, meaning you can use the iPad Pro as a legitimate work machine for talks like video editing without worrying about excessive battery drain. And the M2 chip also enables PC-grade games like Divinity Original Sin 2 to be played on the tablet.
In short, as someone who's been writing about tablets and good deals for years, I wholeheartedly recommend you take the plunge on these iPad deals before they disappear or sell out.
Get daily insight, inspiration and deals in your inbox
Get the hottest deals available in your inbox plus news, reviews, opinion, analysis and more from the TechRadar team.
Managing Editor, Mobile Computing
Roland Moore-Colyer a Managing Editor at TechRadar with a focus on phones and tablets, but a general interest in all things tech, especially things with a good story behind them. He can also be found writing about games, computers, and cars when the occasion arrives. And he also supports with the day-to-day running of TechRadar. When not at his desk Roland can be found wandering around London, often with a look of curiosity on his face and a nose for food markets.