Stream these 4 top movies before they disappear from Netflix at the end of October
Don't leave these films hanging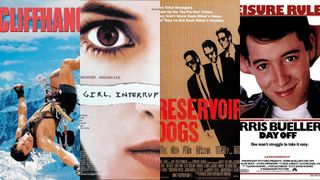 (Image credit: IMDb)
It's hard to pick just one favorite film. A lot of the time, a movie is made popular because of several factors, such as its re-watchability, how much of a classic it is, whether it's based on a true story, if it's thought-provoking and much more. Among the films leaving Netflix in October, there's a movie that fits each one of these.
There isn't long to catch them before they go though, as each of the four movies below will be booted off the best streaming service at the end of the month. If you want something to stream over the next week then these four movies are ones I wouldn't miss.
Looking for something different? Check out our new Netflix movies and best Netflix movies lists to find more recommendations of what's worth watching. We also regularly gather seven of the best films and series across streamers in a weekly roundup so keep an eye out for that.
Ferris Bueller's Day Off
There's something about John Hughes – who's best known for '80s favorites like The Breakfast Club, Uncle Buck and Planes, Trains & Automobiles – that screams Sunday afternoon film and his classic teen comedy Ferris Bueller's Day Off fits the bill perfectly.
The movie shot Matthew Broderick to fame for his portrayal of a popular high schooler ditching the suspicious glare of the the school's crazed dean for the day in Chicago. The film garnered high ratings from critics and has remained a classic comedy for its feel good portrayal of escapism.
Reservoir Dogs
Quentin Tarantino is one of those love 'em or hate 'em directors, so it's probably no surprise that his directorial debut divides opinion. However, as his first movie, Reservoir Dogs establishes some Tarantino tropes that have held true to this day. The film is filled with clever lengthy bits of dialogue – it's mostly set in a warehouse where eight gangsters have a rendezvous after a jewelry heist goes wrong – that lead to a crescendo of violence.
It was instrumental in cementing his recognisable homage style, with of course additional blood and gore. The film hosts a cast of now loyal to Tarantino actors like Tim Roth, Harvey Keitel and Michael Madsen all chortling for the main man position. I don't know if it's as good as its cult following thinks it is but as always with Tarantino, the film features a great soundtrack that will help get a Friday night going even it's only on in the background.
Girl, Interrupted
Yes, a psychiatric hospital isn't the most uplifting of settings but this drama starring the '90s actor Winona Ryder will surprise you. Based on a memoir of the same name, Girl, Interrupted, is the true-story of Susanna Kaysen who was sent to a mental institution for 'troubled young women' for 18 months.
Despite not having great reviews, this film has an Oscar-winning performance from supporting actor Angelina Jolie, who absolutely steals the spotlight. Directed by James Mangold, who is behind the acclaimed biopic Walk the Line, there is a star studded cast with great performances from Brittany Murphy and Whoopi Goldberg.
Cliffhanger
We're two months away from the jingle bells ringing and there's one highly contested Christmas flick that won't be on Netflix this winter. For those who haven't seen it Cliffhanger does live up to its name with on the edge of your seat, enjoyable action sequences and that early 90s grit. While it's not highly rated, it has a very re-watchable quality to it that will have you feeling nostalgic for Sylvester Stallone's action blockbusters.
We start the film by being introduced to a dispersed crew of mountain rescuers who are clearly still dealing with the trauma of a past tragedy when they receive a strange distress call. Can the crew put their differences aside and band together to make it up the mountain in time and rescue their mysterious survivors?
You might also like
Sign up for Black Friday email alerts!
Get the hottest deals available in your inbox plus news, reviews, opinion, analysis and more from the TechRadar team.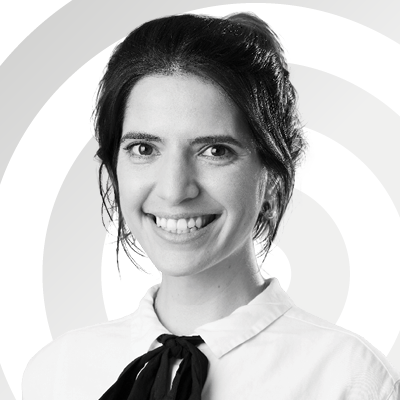 Senior Editor UK, Home Entertainment
Amelia became the Senior Editor for Home Entertainment at TechRadar in the UK in April 2023. With a background of more than eight years in tech and finance publishing, she's now leading our coverage to bring you a fresh perspective on everything to do with TV and audio. When she's not tinkering with the latest gadgets and gizmos in the ever-evolving world of home entertainment, you'll find her watching movies, taking pictures and travelling.