6 dark dramas you can stream now on Apple TV Plus with 97% or higher on Rotten Tomatoes
Take a walk on the dark side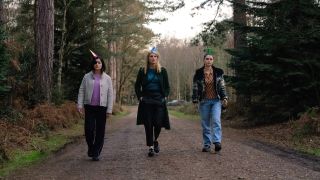 (Image credit: Apple TV Plus)
Despite being backed by one of the biggest and richest brands on the planet Apple TV Plus is still very much the underdog among the best streaming services.
It doesn't operate at the furious pace of Netflix when it comes to pumping out content, nor is it backed by big, established broadcasters in the way Max or Hulu are. But, with its more stripped-back release schedule, Apple TV Plus has quickly become a byword for quality, especially in the drama genre, and those who give the service a try tend to quickly become hooked.
The gateway drugs tend to be hit comedies like Ted Lasso or Platonic, or award-winning movies like Coda, but it's Apple's range of dramas that are keeping people hooked and wowing critics.
Ever since the service launched, it has produced critical darling after critical darling; in fact, if you dig through Apple TV Plus' Rotten Tomatoes ratings, it's tricky to spot a dud on there, with most shows ranking well above 70%.
With so much good stuff to choose from you might be wondering what to watch next, or, if you're new to Apple TV Plus, where to start – so we've picked out six of the best and most critically lauded dramas, each of which has a distinctly dark feel. Happy watching...
Severance
When it was announced that comedy legend Ben Stiller was overseeing a new workplace drama for Apple TV Plus, with Parks and Recreation main man Adam Scott booked to star, you'd have been forgiven for expecting something close to The Office. Severance is anything but that.
The show stars Zach Cherry, Britt Lower, Tramell Tillman, Jen Tullock, Dichen Lachman, Michael Chernus, John Turturro, Christopher Walken, and Patricia Arquette alongside Scott, with Stiller in the director's chair.
We follow Scott's Mark, an employee of mysterious biotechnology corporation Lumon Industries, who agrees to undergo a mind-wiping medical procedure called 'Severance' while consumed with grief following the death of his wife.
The procedure sees the subject's memories surgically divided between their work and personal lives, meaning that what happens at work stays in work, with what happens at the weekend and away from work stored in a separate psychological compartment. As you might guess, two versions of the same person begin to emerge, and Mark is drawn into a vast conspiracy.
Chilling, dark as the darkest of espressos, but hauntingly compelling, Severance was an instant hit for Apple TV Plus, and a second season is on the way.
Drops of God
Drops Of God has gone under the radar somewhat, with most of the recent Apple TV Plus hype lavished on the Ted Lasso swansong and starry new drama Silo, but this is another dark drama that has earned itself a flawless 100% score on Rotten Tomatoes.
The series has been adapted from Tadashi Agi's manga series of the same name, and follows a young woman named Camille Léger, who discovers in the aftermath of her estranged father's death that he's left her a mysterious inheritance.
She heads to Tokyo, where she learns that she stands to inherit his 87,000-bottle wine cellar, which is worth nearly $150 million – but to get it, she must best his protege, Issei Tomine, in a series of challenges.
The challenges send Camille, who was trained so fanatically by her father as a little girl that she turned against wine, to places she would rather not go, while Issei becomes convinced that he can't compete with the advantages Camille enjoys by virtue of her genetic inheritance, and decides to use other methods.
Drops of God is a show that's as elegantly constructed as a good Pinot Noir, offering notes of family dysfunction and self-discovery, and an eminently satisfying finish.
Bad Sisters
Another drama with a perfect score on Rotten Tomatoes, Irish black comedy Bad Sisters was one of the finest dramas of 2022, and if you haven't seen it you'll want to put that right immediately.
Based on the Belgian (specifically Flemish, Flanders being a distinct cultural region of that country) series Clan, the show was adapted by Sharon Horgan, who also stars in the show alongside Anne-Marie Duff, Eva Birthistle, Normal People's Sarah Greene and Behind Her Eyes' Eve Hewson.
The quintet played the five Garvey sisters, who despise Claes Bang's John-Paul, the husband of Duff's Grace, and constantly come up with plans to kill him. But, when John-Paul actually kicks the bucket, the sisters find them under investigation after two insurance agents turn up to look into his death, causing one almighty panic.
Told across 10 powerhouse episodes, the story mixes the acidic wit that made Horgan's writing on Catastrophe and Motherland so compelling, with a swirling narrative full of twists and turns. A blackhearted comedy-drama that's intriguing, and pulled along by a brilliantly hatable villain.
Black Bird
After wowing in Rocketman, Taron Egerton swapped his rhinestone-studded Elton John get-up for a prisoner's jumpsuit in the dark and twisted Black Bird.
Starring Egerton and the late, great Ray Liotta, and written by crime maestro Dennis Lehane, Black Bird debuted in 2022. Based on a true story, it sees Egerton playing James Keene, a drug dealer who's given the chance to win his freedom if he enters a maximum-security prison for the criminally insane to solicit a confession from alleged serial killer Larry Hall, an unsettling character who's superbly portrayed by Paul Walter Hauser (Richard Jewell).
Claustrophobic, nerve-jangling, and utterly compelling, the show boasts a mean 98% rating on Rotten Tomatoes, with critics in universal agreement over its raw power and moral complexity.
Slow Horses
From the sweaty confines of Missouri jail to the mean streets of London and the spies who roam its darkest corners, our next entry is Slow Horses, a show with a 97% rating on Rotten Tomatoes.
While it's very much a spy drama, it's the polar opposite of Prime Video's Citadel, with its globe-trotting super-agents chasing bad guys across rooftops and desperately trying to prevent catastrophe.
Adapted from Mick Herron's bestselling series of novels, the titular Slow Horses are MI5 agents whose service in the field has been ended by a mistakes of varying severity, and who, rather than being fired, have been moved to a back office named Slough House. There they're overseen by the grubby, flatulent, and abrasive Jackson Lamb, and push paper around until, in theory, they become so demoralized that they quit the service; however, thrillers being thrillers, adventure crosses their paths more than often than it probably should.
At the start of the series, new boy River Cartwright arrives at Slough House after bungling a training operation. Cartwright, who's from MI5 royalty, has plans to turn his career around, but that's not something Lamb is going to encourage…
Gary Oldman plays Lamb, with Dunkirk's Jack Lowden playing Cartwright. They're joined by Olivia Cooke, Jonathan Pryce, Kristin Scott Thomas, and Antonio Aakeel in a starry cast.
The show has produced two excellent seasons thus far, with two more on the way. Each run is only six episodes, so you can do the whole thing in a week.
Pachinko
Rated 97% on Rotten Tomatoes, 2022's Pachinko was a bit of a sleeper hit, but won over everyone who gave it a chance, and a second season is now on the way.
Told over eight episodes, and based on the 2017 novel by Min Jin Lee, the drama is a sweeping saga that follows four generations of a Korean immigrant family, and the twists and turns their lives take as they try to improve both their own lot and those of the generations to come.
It's a slow-burn affair that constantly jumps between storylines and time periods, but it will quickly capture your concentration, and your heart.
Get daily insight, inspiration and deals in your inbox
Get the hottest deals available in your inbox plus news, reviews, opinion, analysis and more from the TechRadar team.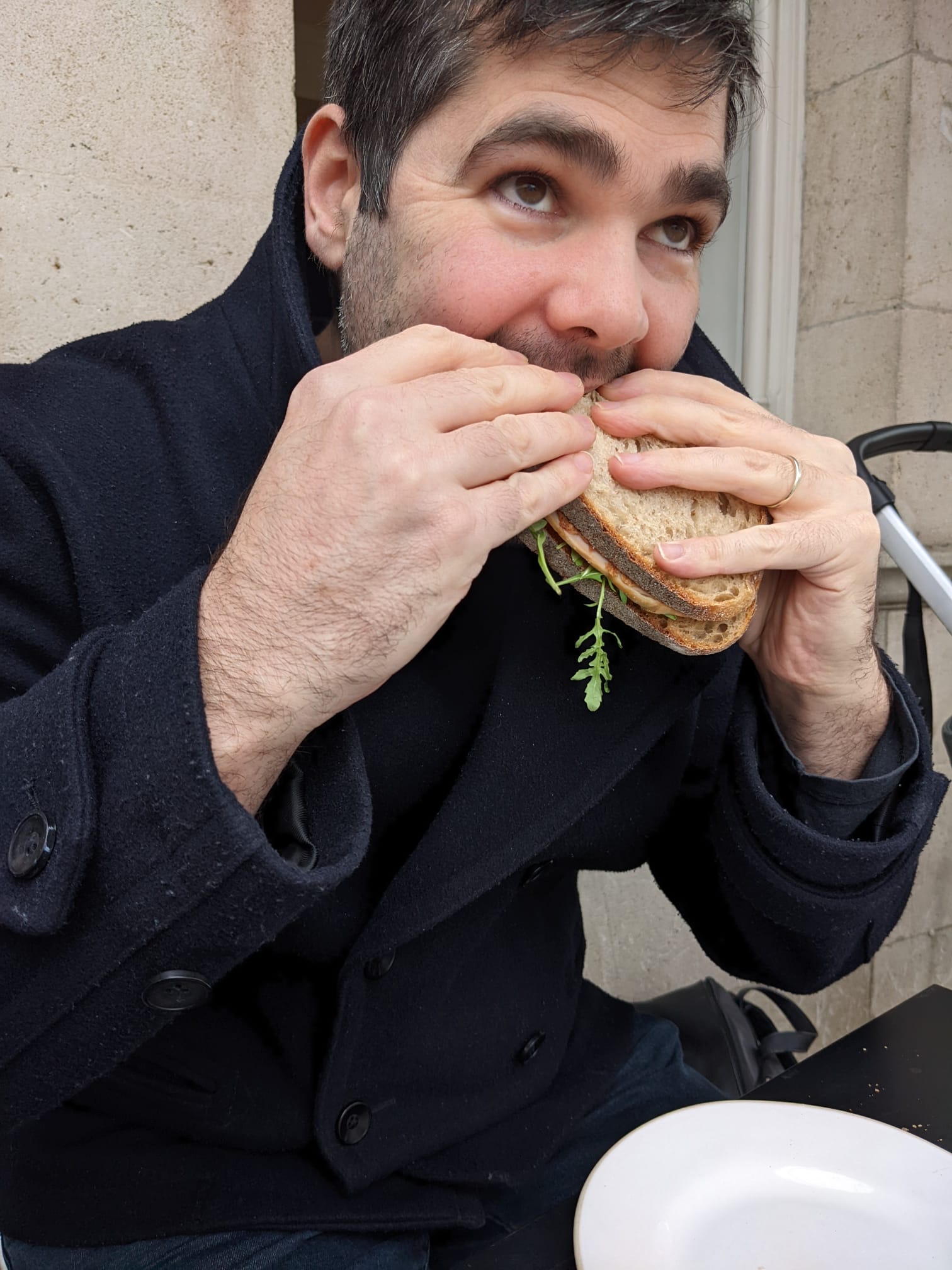 Freelance Entertainment Writer
Tom Goodwyn was formerly TechRadar's Senior Entertainment Editor. He's now a freelancer writing about TV shows, documentaries and movies across streaming services, theaters and beyond. Based in East London, he loves nothing more than spending all day in a movie theater, well, he did before he had two small children…