6. iPad Pro 'well received', but iPad on the slide
The iPad Pro broke cover towards the end of 2015, and it's no surprise that Cook claims it's been "extremely well received by customers".
That may be so, but that hasn't managed to stop the iPad's decline, with tablet sales down 25% year on year.
It has been around a year and a half since Apple launched its last flagship slate – the iPad Air 2 – and there are rumors that the iPad Air 3 could make an appearance in the coming months.
While the Air 3 is never going to see iPhone-like volumes of sales, it could at least go someway towards improving the fortunes of the firm's tablet department.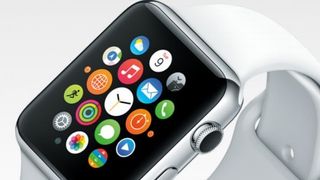 7. Apple ashamed of Apple Watch?
Apple breaks down the number of iPhone, iPad and Mac units it sells in each financial report, but products such as iPod, Apple TV, accessories and Apple Watch are lumped in together under 'others', with no unit shipment figure attached, only revenue.
This has raised suspicions in the industry that perhaps Apple is a little embarrassed about its Apple Watch sales – perhaps they're not as impressive as the rose gold finish.
Thing is, the revenue for 'others' in the December quarter is up a huge 62%, and Cook said during the call that his firm had seen a "new quarterly record for Apple Watch sales, with especially strong sales in the month of December".
A new record is great, but with Apple's reluctance to put an actual figure on the number of Watch units it's shipping, it does make you wonder if the bar was set pretty low to start with.
Apple's doing something, but is it thanks to genuinely strong Apple Watch sales, or could another range – such as the Beats line of products – be boosting those percentages instead?
8. Tim Cook thinks VR is the real deal
Cook fielded questions at the end of this call, and when quizzed about his thoughts on virtual reality (VR) he was surprisingly open about his feelings.
"I don't think [VR] is niche," he said. "It's really cool and has interesting applications." Okay, so it's not exactly a lengthy monologue, but it's yet another hint that Apple could well be pursuing the VR market.
A number of activities over recent months, including patent applications and VR-focused hires, has thrown Apple into the mix of companies apparently working on the immersive technology.
Could 2016 be the year Apple makes a play in the VR World? We're keeping our fingers crossed.
9. Apple's got a strong service game
Apple doesn't just make money selling hardware, and its services business has witnessed a 26% increase in revenue year on year thanks to the rapid growth of its install base.
There are now over one billion active Apple devices (iPhone, iPad, Mac, iPod touch, Apple TV, and Apple Watch devices active in the past 90 days), with users spending large amounts of time on them.
Those users are purchasing lots of apps, content and other services, which means Apple is getting paid again and again and again.
10. An Apple Pay payday
In the second half of 2015 Apple saw significant acceleration in Apple Pay usage, with a growth rate 10 times higher than in the first half of the year. Given that Apple takes a tiny fee from every transaction, this is yet another means of bringing in the cash (although it's not clear whether it's actually a profit or not just yet).
This growth was helped by the launch of the service in Australia and Canada, and Apple boasts that Pay is now accepted at over five million contactless-ready terminals in countries where it's currently available.
Those figures are only going to increase through 2016, as Apple rolls out Pay to China, Hong Kong, Spain and Singapore.
In short, Apple Pay is growing fast, and the likes of Android Pay and Samsung Pay have a lot of ground to make up.