Please Apple – don't do this to the iPhone 15
It's 2023 and I can't believe Apple may give the Phone 15 a 60Hz display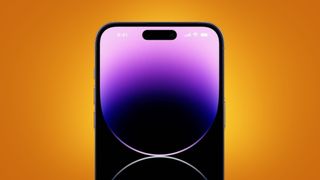 (Image credit: Future / Apple)
The year is 2023 and I'm staring at rumors that the standard iPhone 15 and the iPhone 15 Plus will stick with a 60Hz display.
The year is 2023 and I am baffled.
If this rumor comes to fruition, I'll be hugely disappointed by the iPhone 15 and with Apple in general. I was annoyed enough that the iPhone 14 and iPhone 14 Plus didn't adopt at least a 90Hz refresh rate for their respective OLED displays. But if Apple releases another generation of iPhones with screens that only refresh at 60Hz, I may end up questioning what they put in the water at Cupertino.
That's because many of the best Android phones have displays that refresh at 90Hz at least, with others clocking up to 120Hz when needed, and dropping down to a mere 1Hz when displaying static content thanks to their LTPO panels. Apple has used such tech in the iPhone 13 Pro and iPhone 14 Pro, and will surely do the same for the iPhone 15 Pro phones.
Hz so good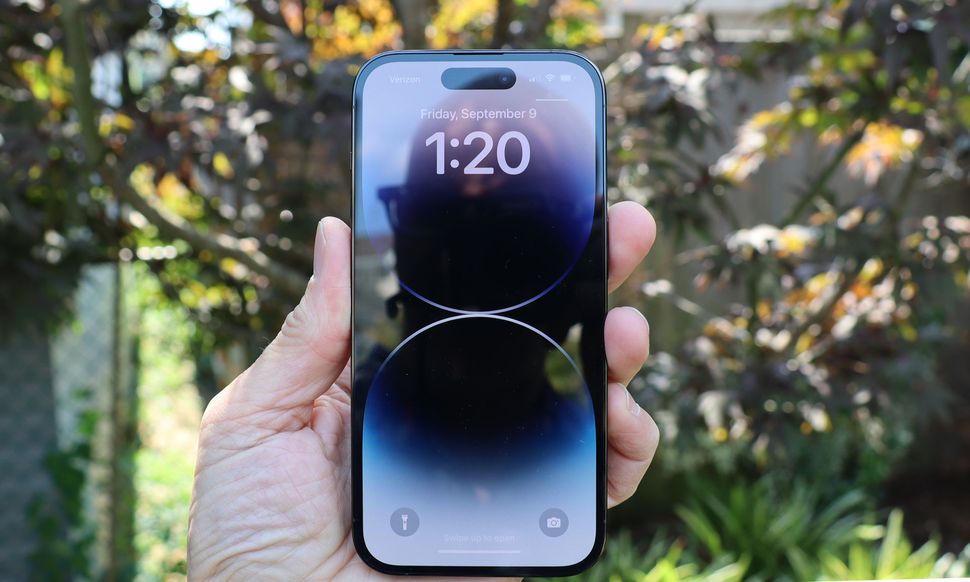 As someone who loves the Super Retina XDR display with ProMotion 120Hz refresh rate on his iPhone 13 Pro, I'm a huge advocate for this tech on all phones, let alone pricey flagships. Not only is everything smoother and snappier to use, but I also find the screen to be easier on my eyes and the use of LTPO tech can help mitigate the power consumption of high refresh rate displays.
Sure, people used to 60Hz displays probably don't think they need a 90Hz or 120Hz screen. But once they see one in the glass, it's very hard to go back.
I think I'd find using a phone with a 60Hz screen glacially sluggish and reckon it wouldn't be too long before my patience ran out and I hurled said handset out of the nearest window; yeah, I'm prone to the odd tech overreaction.
Display disappointment
So, the idea that Apple could feasibly equip two of its flagship phones with a 60Hz display leaves me a tad queasy. And I really don't think 60Hz is acceptable in 2023 for all but the cheapest of smartphones.
My big gripe here is that Apple has been, and still can be, a standard bearer for the best in the world of tech. While Samsung may make iPhone displays, the Cupertino company could still use its huge reach and clout to help make 120Hz LTPO panels more affordable for others to adopt, and thus drive display innovation forward as phone makers look toward the next big thing for phone screens.
But keeping standard iPhones stuck with 60Hz displays arguably holds back this innovation. And as a fan of new and exciting technology, I find this hugely frustrating.
Apple may indeed use the iPhone 15 as a means to bring in the Dynamic Island and a 48MP main camera to all its main phones. But the former remains somewhat limited in its use (I've yet to see someone really make proper use of the expanding pill-shaped cutout) and an improved camera is simply fine; iPhones have long been some of the best camera phones, so I'm not exactly champing at the bit for photos that are ever so slightly sharper than those shot on current Apple phones.
Now, a move to a proper ProMotion display on an iPhone that doesn't cost $1,000 / $1,000… well that would be interesting. But it's not looking like it's happening, and so I'm predicting another year will go by with me turning my nose up at the iPhone 15 and, irritatingly, being drawn to the more expensive iPhone 15 Pro or iPhone 15 Pro Max.
More iPhone 15 stories
Get daily insight, inspiration and deals in your inbox
Get the hottest deals available in your inbox plus news, reviews, opinion, analysis and more from the TechRadar team.
Managing Editor, Mobile Computing
Roland Moore-Colyer a Managing Editor at TechRadar with a focus on phones and tablets, but a general interest in all things tech, especially things with a good story behind them. He can also be found writing about games, computers, and cars when the occasion arrives. And he also supports with the day-to-day running of TechRadar. When not at his desk Roland can be found wandering around London, often with a look of curiosity on his face and a nose for food markets.