Don't build your own PC this Memorial Day - get a pre-built system instead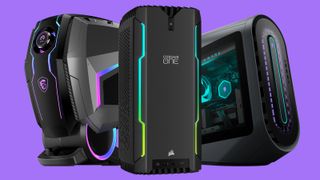 (Image credit: Future)
Do you need a new PC? Are you still chugging away with a clunker of a desktop, struggling to play the latest games or power through your creative workloads? Build your own system, say the PC hardware crowd! It's great!
Except, don't do that. I'm serious: I say this as someone who has literally built more PCs than I can remember. Just go buy a pre-built system from a reputable vendor. There are some great Memorial Day sales live right now. All the best computers these days aren't the ones you have to assemble yourself. Please.
I'm not disputing the advantages of building your own PC, especially if you have very specific hardware requirements for your planned use cases - you can hand-pick every component to meet your exact needs and get precisely the aesthetic you want from your computer.
But there was once a time when building a PC from scratch was the cheapest option, and that time has sadly passed. Many of the best graphics cards are almost prohibitively expensive, and you'll be surprised at how much the costs add up; need extra fans? Cables? Are you sure that a 600W power supply will be enough? Maybe best to spring for the 750W model…
For your convenience
Pre-built PC manufacturers
A pre-built PC sets these worries aside. Companies like NZXT and CyberPowerPC - as well as the short list of the manufacturers in the boxout that I'd personally be happy to buy a pre-built PC from - do the heavy lifting for you. Plus, they have the advantage of being able to buy components wholesale at lower prices, savings they can pass on to you.
This goes double during holiday sale periods like Memorial Day (or major sale events like Black Friday and Amazon Prime Day). You don't need to worry about finding each individual component at a discount when you can simply get a whole PC on sale.
You also get a lot more assurance when you buy a pre-built PC. Not only will it come with a manufacturer's warranty for the whole system - rather than having to juggle loads of different warranties for individual parts - but you're also getting the years of experience assembling computers that these manufacturers will put to good use. No checking all your cables and sending up a prayer to the PC-building gods when you press the power button; it'll work straight out of the box.
And lastly, even though your system comes pre-built, you're still able to upgrade it further down the line. The vast majority of pre-built PCs are constructed in conventional ATX cases that allow you to easily swap out parts for an upgrade yourself - and with better cable management than most of us could manage, too.
And don't forget, for the non-gamers out there, you can always spring for an Apple computer and get one of the best Macs instead. So whether you're looking for the best gaming PC or a mighty professional workstation, don't spend hours bent over a desk trying to make your own computer. Just buy one!
Sign up to receive daily breaking news, reviews, opinion, analysis, deals and more from the world of tech.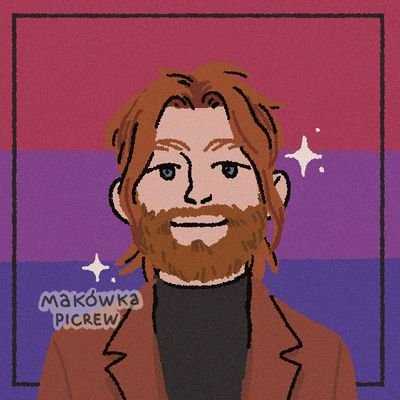 Christian is TechRadar's UK-based Computing Editor. He came to us from Maximum PC magazine, where he fell in love with computer hardware and building PCs. He was a regular fixture amongst our freelance review team before making the jump to TechRadar, and can usually be found drooling over the latest high-end graphics card or gaming laptop before looking at his bank account balance and crying.
Christian is a keen campaigner for LGBTQ+ rights and the owner of a charming rescue dog named Lucy, having adopted her after he beat cancer in 2021. She keeps him fit and healthy through a combination of face-licking and long walks, and only occasionally barks at him to demand treats when he's trying to work from home.