Mother's Day tech gifts: What to give a new mom
Besides more sleep, these are great gifts for new moms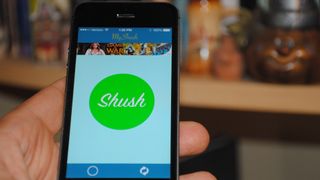 There's no tougher job than being a mom, let alone a new mom running on little sleep and tons of anxiety.
With Mother's Day on Sunday, why not give the new mom in your life a helping hand? We've gathered a trio of tech that may just make Mom's life a little easier, and perhaps even gift her a few precious minutes of extra sleep.
The gift ideas below are affordable, and we've included a free app that we think should be on every new moms' mobile device. Read on, and if you have any new mom tech gift ideas, let us know in the comments!
D-Link HD Pan & Tilt Wi-Fi Baby Camera DCS-855L
Why you can trust TechRadar We spend hours testing every product or service we review, so you can be sure you're buying the best. Find out more about how we test.
The new mom in your life probably spends most of her day hovering over her infant's crib. Newborns make lots of goofy sounds: they cry, they whimper, they spit up - and it's Mom's job to make sure everything is okay. With D-Link's Wi-Fi baby monitor, Mom can take a step back (literally) and watch her baby from another room. D-Link's genius product lets moms control everything via her smartphone. She can capture HD video, pan and tilt for better angles, take photos, play audio and even speak directly to her baby - all via the My D-Link Baby app. She can also set up audio notifications in case the little one needs immediate attention. What's especially cool about this device is that an internet connection isn't even necessary! Mom can simply connect her smartphone to the camera's built-in wireless network to begin watching her baby from a (safe) distance.
Price: $229
Snuza Hero Portable Baby Movement Monitor
The first few months of a child's life can be a scary time for new mothers. It's not uncommon for new moms to wake up several times just to check her little one's breathing. Fortunately for the mom in your life, Snuza has invented a portable device that detects abdominal movement and will send Mom an alert if her baby has been still for too long. Mom can simply clip the small and lightweight device onto her baby's diaper and the Hero will begin monitoring for movement. Using a series of vibrations, notifications and alarms, the Snuza Hero escalates in alert intensity if the baby hasn't stirred or breathed at a frequent enough pace within any given 60-second period. This isn't a flashy device by any means, but it will help Mom get her needed rest by saving her a few trips to the crib each night.
Price: $99
The My Shush app
If you've ever heard a mother shushing her newborn when it cries, don't worry, she's not being rude. It turns out babies are soothed by white noise because it reminds them of the sounds they heard while still in the womb. There are several expensive devices on the market that produce an endless loop of ambient noise, which will help calm a baby quicker than you can say, "Hand me an Advil." However, the free My Shush app for iOS works just as well as any of these devices (albeit with fewer unnecessary features and settings). With My Shush, Mom can simply record herself shushing for five seconds, and the app will produce the sound into perpetuity. Recommend this app to any new mom and you'll surely put a smile on her face this Mother's Day.
Price: Free
Sign up to receive daily breaking news, reviews, opinion, analysis, deals and more from the world of tech.