What is Zoom? How it works, tips and tricks and best alternatives
Zoom meetings have become a part of everyday life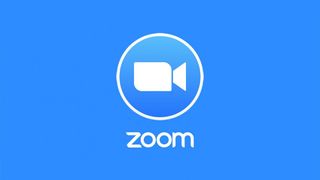 (Image credit: Zoom)
Video conferencing platform Zoom has become a household name after enjoying a breakout year, in large part due to the pandemic and rise of remote working.
It's used primarily by businesses to host meetings with remote colleagues and clients, but Zoom is an equally useful tool for keeping in touch with friends and family.
Zoom video conferencing is celebrated for its ease of use, high quality video and audio, and collaboration facilities - and the basic version is also completely free of charge.
Attendees can join a Zoom meeting without even signing into the app, but must register for an account to host a video meeting. Premium versions support Zoom meetings with up to 1,000 participants, call recording, unlimited phone calls and much more.
The Zoom app is available on all major desktop and mobile operating systems, including Windows, macOS, Android and iOS.
For more information, visit our how to use Zoom guide.
Free Zoom or paid?
Zoom is available free of charge to anyone and the basic free version offers all the facilities most people will need. However, as with anything, you get what you pay for.
Free Zoom offers video conferencing for up to 100 participants, provided the meeting runs for no longer than 40 minutes, at which point attendees are ejected from the conference. If you don't mind the hassle of dialling back in, the host can simply start another call.
It also supports unlimited one-on-one meetings, screen sharing, chat, virtual backgrounds, whiteboard and more.
The paid version, meanwhile, effectively removes time limits for group video conferences (pushing the cap to 24 hours), and also allows the host to record meetings to cloud or on-device storage and schedule repeat meetings.
The most basic paid version costs $149.90/£119.90/AU$209.90 per year when billed annually or $14.99/£11.99/AU$20.99 per month, which is a little more expensive in the long-run.
Quoted prices do not cover additional add-ons - such as webinar facilities, large meetings (up to 1000 participants) and additional cloud recording storage - which will bump up the price.
Zoom alternatives
While the word Zoom is used by some as a byword for video conference, there are many Zoom alternatives on the market capable of rivalling the big name brand.
Here are a few alternatives to Zoom that make an equally good choice for businesses looking for the best video conferencing services around:
- Microsoft Teams
- Google Meet
- RingCentral
- Skype for Business
- Cisco WebEx
Zoom - latest news and guides
03/09/2021 - Zoom and Box want to make video calls less annoying
25/08/2021 - Zoom is getting a makeover for the hybrid working future
19/08/2021 - Zoom is coming to your living room
18/08/2021 - Data protection watchdog says Zoom is incompatible with GDPR
12/08/2021 - New Zoom Focus Mode wants to cut out distractions
02/08/2021 - Zoom will fork out millions to settle data privacy suit
29/07/2021 - Zoom wants to extend its reach beyond the end of meetings
21/07/2021 - Zoom is launching an app store and standalone events
19/07/2021 - Zoom snaps up cloud call center firm Five9
30/06/2021 - Zoom is about to tear down the language barrier
29/06/2021 - Running Zoom on Chromebooks is about to get a lot smoother
23/06/2021 - Zoom uses Pride month to introduce new pronoun options
23/06/2021 - This monitor has been specially designed for Zoom calls
10/06/2021 - Zoom wants to power your whole hybrid working world
02/06/2021 - Zoom defies critics with bumper Q1
27/05/2021 - Zoom for iPad is getting a major expansion
20/05/2021 - Otter.ai's new tool can transcribe your Zoom meetings
19/05/2021 - Zoom is readying an all-in-one platform for virtual events
10/05/2021 - Zoom on iPad is getting a much-needed upgrade
28/04/2021 - How to use Zoom on a Chromebook
27/04/2021 - Zoom meetings are about to get a whole lot more immersive
22/04/2021 - Zoom just got a whole host of funky upgrades
19/04/2021 - Zoom is launching its own venture capital fund
15/04/2021 - That Zoom meeting invite might well be malware
07/04/2021 - Another reason you no longer need to Zoom on laptop
05/04/2021 - How to use Zoom on Mac - the ultimate guide
26/03/2021 - Zoom says remote working is here to stay
22/03/2021 - Zoom is about to make video calls even more interesting
20/03/2021 - Zoom Escaper gives you the perfect excuse to bail out of calls
02/03/2021 - Zoom rounds off bumper year with astounding results
25/02/2021 - Zoom says closed captions are on the way
05/02/2021 - Think your meeting is safe from Zoom-bombing? Think again
03/02/2021 - Zoom wants to help smooth the return to the office
13/01/2021 - Zoom clarifies cloud stance, pushes for billions in funding
23/12/2020 - Zoom is about to make a splash in the email market
22/12/2020 - Leaving awkward Zoom calls just got a lot easier
21/12/2020 - Zoom now has official support on Apple M1 Macs
18/12/2020 - Zoom calls are coming to Amazon Echo
17/12/2020 - Zoom is giving users an early Christmas present
06/12/2020 - Zoom anxiety has become an epidemic in itself
01/12/2020 - Zoom reveals shift to AWS cloud
01/12/2020 - Zoom could be set to get even bigger next year
25/11/2020 - Zoom is giving users an early Thanksgiving gift
17/11/2020 - Zoom can now tell you if your meeting is at risk of attack
10/11/2020 - Zoom promises major security overhaul
09/11/2020 - Zoom calls can be hacked by this weird flaw
02/11/2020 - Zoom is set to eliminate one of the worst parts of video calling
27/10/2020 - Zoom finally delivers end-to-end encryption for all users
14/10/2020 - Zoom wants to become the AirBnB of virtual events
09/10/2020 - BT offers managed Zoom services to businesses
28/09/2020 - You can now make Zoom calls over LinkedIn
25/09/2020 - Zoom is being sued over its cloud storage practices
11/09/2020 - Zoom update delivers huge security upgrade
20/08/2020 - Zoom arrives on Amazon, Google, Facebook smart devices
14/08/2020 - Zoom may have another major security worry
04/08/2020 - Zoom set to make major change to its most popular products
30/07/2020 - Basic Zoom flaw allowed hackers to break into private meetings
16/07/2020 - Zoom for Home is everything a remote worker needs in one
14/07/2020 - Zoom says Windows 7 PCs no longer at risk of this major flaw
11/07/2020 - This new Zoom security flaw lets hackers target Windows 7 PCs
15/06/2020 - Zoom says it will block certain users from meetings
03/06/2020 - Free Zoom meetings won't be receiving this key privacy feature
01/06/2020 - Zoom update brings a welcome security upgrade, to some users
21/05/2020 - 20 best Zoom and Teams background resources
21/05/2020 - UK buys hundreds of Zoom accounts despite security issues
20/05/2020 - Zoom will stop accepting new users in some markets
18/05/2020 - Zoom outages struck this weekend, but it was quick with a fix
07/05/2020 - Zoom makes first ever acquisition in quest to boost security
07/05/2020 - New York schools remove Zoom ban after security pledge
30/04/2020 - Zoom admits lying about user numbers
28/04/2020 - Zoom picks Oracle Cloud to help meet surge in demand
24/04/2020 - Zoom update now lets you transcribe calls in real time
24/04/2020 - NHS bans staff from using Zoom over privacy concerns
22/04/2020 - Zoom update delivers much-needed privacy boost
22/04/2020 - Zoom account details targeted in latest cyber scam
16/04/2020 - Hackers selling Zoom Windows and MacOS exploits online
15/04/2020 - More top companies ban Zoom over security fears
14/04/2020 - Zoom virtual background: how to use, create your own and more
14/04/2020 - Zoom finally gets much-needed security feature
13/04/2020 - Singapore asks teachers to stop using Zoom
09/04/2020 - Zoom releases small but smart fix to keep meetings private
09/04/2020 - Zoom banned from Google worker laptops
08/04/2020 - Germany bans Zoom for official use
07/04/2020 - Zoom ups security to try and prevent 'Zoom-bombing'
06/04/2020 - 'Zoom-bombing' is now a federal offence in the US
06/04/2020 - Schools ban Zoom citing security and privacy concerns
04/04/2020 - Zoom is buckling under the strain of remote working
03/04/2020 - Zoom apologies for major security vulnerabilities, promises fixes
03/04/2020 - Zoom-related domains grow significantly as malware threat rises
01/04/2020 - Concerned about Zoom security? Here's how a VPN can help
01/04/2020 - Zoom calls are not end-to-end encrypted
31/03/2020 - Zoom app hijackers disrupting calls with pornographic imagery
30/03/2020 - SEC steps in to prevent investors from buying the from Zoom
30/03/2020 - Zoom ditches snooping Facebook code from iOS app
27/03/2020 - Zoom's iOS version is sharing user data with Facebook
26/03/2020 - Zoom video calls get a new background tools courtesy of Canva
22/03/2022 - How to use Zoom video conferencing
The best webcams
If you're after a new webcam for Zoom video conferencing, or indeed any other kind of video conferencing, these are our top recommendations right now.
Are you a pro? Subscribe to our newsletter
Sign up to the TechRadar Pro newsletter to get all the top news, opinion, features and guidance your business needs to succeed!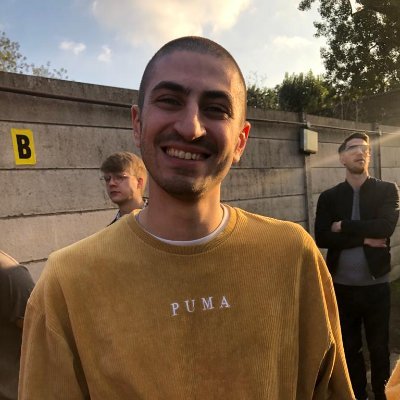 Joel Khalili is the News and Features Editor at TechRadar Pro, covering cybersecurity, data privacy, cloud, AI, blockchain, internet infrastructure, 5G, data storage and computing. He's responsible for curating our news content, as well as commissioning and producing features on the technologies that are transforming the way the world does business.