The best alternatives to Skype provide a simple and easy way to connect with people using video and voice calling over the internet, without using Skype.
Although Skype became one of the early success stories when it came to easy-access VoIP (opens in new tab), there are many alternatives now available. Not only do these offer voice-calling over the internet by default, most now also include video conferencing (opens in new tab) features.
Some people prefer not to use Skye after Microsoft bought it in 2021 and started making changes, such as integrating it into its office suite of software applications. Not all users were happy about the acquisition and following changes, and with the growth of rival services, a number of Skype users began to migrate to these.
However, while there are now a lot of free alternatives, for business there are paid options available to ensure the best quality for calls and video. Even still, for many business users they will want to have a dedicated VoIP service for business (opens in new tab) and additionally use their own hardware, such as VoIP phones (opens in new tab).
Here then we'll list some of the best alternatives to Skype, not least in terms of features, support, ease of use, and accessibility.
We've also featured the best small business apps.
---
WhatsApp is our best pick for the best Skype alternative. This messaging service has taken the world by storm, so there's a good chance that you already have it installed on your smartphone or PC.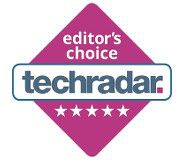 (opens in new tab)
WhatsApp offers plenty of features to rival Skype, including text messaging, voice and video calls, and group chat. It also offers both web and desktop clients.
You don't even need to create an account to use it – just a mobile phone number.
Perhaps most famously, WhatsApp also provides end-to-end encryption, which guarantees you a degree of privacy.
For business users, you can easily share documents and there's a WhatsApp business API as well.
Read our full WhatsApp encrypted messaging review.

Viber offers text, voice and video calls free of charge, and if you are willing to pay, you can use Viber Out to make calls to any phone number in the world – and this can even be used from the desktop.
Group calling is a great feature for groups of friends, and there is the usual selection of stickers to choose from. Viber prides itself on being 'ad lite', which means while there are some ads, such as at the end of video calls, they shouldn't be intrusive.
Viber also offers end-to-end encryption to help ensure that calls are protected, secure, and remain private, but you can also delete messages once seen for added privacy.

If you're looking for the best Skype alternative for business use, then WebEx is the service to go for.
WebEx offers a large amount of features for video conferencing, allowing employees from all over the world to work together and collaborate on projects.
It can be used for training, supporting customers and much more, and for an additional fee, you can also include international voice calls.
WebEx also integrates with your business calendar, as well as platforms such as Microsoft Teams, Slack and Facebook Live.
Read our full Cisco Webex Meetings review.

If you're looking for an open source Skype alternative that prioritizes the privacy of its users, then Jami - which used to be known as Ring - is the one to go for.
Jami has a professional-looking design and is available for a wide range of platforms. Unlike other Skype alternatives, calls using Jami are direct between users, so it doesn't use servers to handle calls.
This gives you even greater privacy, as the decentralized nature of Jami means your calls are only between you and the person you're calling - no one else can see (or hear).
Jami has got a good selection of features, such as HD video calling, instant messaging, voice messaging, and file sharing. It's also totally free to use.

Talky is a little different to most messaging tools in that it is, primarily, a web-based service. There is an iOS app available, but if you're looking for a true cross-platform chatting tool you are going to have to look elsewhere.
You can have a group video chat with up to 15 participants, making Talky great not only for family and friends, but also for collaborative working. With this in mind, it is also possible to activate screen sharing so everyone involved in a conversation can see what's happening on one person's display.
Creating a chat room is incredibly simple – just head to the Talky website, type the URL you'd like to use, and you're ready to go. All that remains is to share the URL with people you want to chat with; to keep things private, rooms can be password-protected. There's no getting away from the fact that Talky is a little light on features, but sometimes simple is what's needed.

WeChat is mainly a mobile app – it's available for iOS, Windows Phone and Android – but there's also the option of using the web-based version of the service for desktop users who want to get in on the action. That said, it's worth pointing out that a mobile phone is needed to log into the web version of WeChat – an unnecessarily convoluted process that many people will find off-putting. There is also a Windows 10 app in the Microsoft Store, and a version for macOS in the App Store.
Once you're up and running, WeChat offers voice, text, video and group chats, and it can be used to replace your existing SMS and phone apps. It is possible to make calls to landlines and mobiles in some countries, but not worldwide. WeChat also veers into social networking territory by enabling you to meet new people with its People Nearby feature.
How we tested the best Skype alternatives
To test for the best Skype alternatives we searched for a range of popular options as well as took recommendations from people we know who have previously used Skype but have now switched. We then tried each platform to see how user-friendly each was, as well as determine what range of tools and advanced options were available. Pricing also came into account when determining our best list.
Which Skype alternative is best for you?
When deciding which Skype alternative to use, first consider what actual needs you have. For example, someone simply wanting to talk to a handful of people on a casual basis may find a free option is the most practical and cost-effective while providing all of the necessary tools that would be required. However, if you're planning to use a Skype alternative for professional or business videoconferencing, especially with a large number of people and on a regular basis, then you will probably want to look to the higher-end options for the more advanced tools that are included.