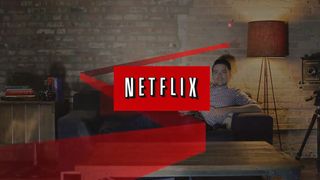 Can't find something good to watch on Netflix? We've all been there.
Sure, you could re-watch that one episode of Scrubs for the 1,000th time or you could break out of your comfort zone and try something completely new. (We can't emphasize the "completely new" part enough.)
Netflix's rotation of shows changes every month with dozens of new series and movies arriving and a handful leaving for greener pastures.
But before we dive into which movies are fresh from the big screen, let's talk about what Netflix is and how to get it.
Netflix price and how to get it
Netflix is a streaming video service that works like an all-you-can-eat buffet. You pay one monthly fee without a contract, and you can watch whatever you want, whenever you want.
Netflix is available on desktop browsers, Android, Windows and Apple mobile devices, as well as set-top boxes and game systems like the Roku 3, Xbox One and PS4. Pricing starts at $7.99/month for one screen and standard definition. There's also a $8.99/month version for two screens and HD, as well as an $11.99 version that offers Ultra HD on up to four screens simultaneously.
If you're new to Netflix, skip down to the "best shows and movies" sections found below. If you're a veteran binge-watcher, however, and are just looking for something new, here's every new show and movie coming to Netflix in June.
New Netflix TV shows and movies (October 2015)
What's new this month on Netflix? Here are all the shows and movies coming in October:
Available Oct. 1
Barefoot Contessa: Back to Basics, collection 1
Throwdown with Bobby Flay, collection 1
Worst Cooks in America, collection 1
Extreme Homes, collection 1
Fixer Upper, season 1
House Hunters Renovation, collection 1
Million Dollar Rooms, collection 1
Property Virgins, collection 1
The Vanilla Ice Project, seasons 1-4
Monkey Thieves, seasons 1-3
Uncle Grandpa, season 1
Last Man Standing, season 4
"About Alex" (2014)
"Alexander: Theatrical Cut" (2004)
"American Pie" (1999)
"Batman Begins" (2005)
"Boogie Nights" (1997)
"The Bourne Supremacy" (2004)
"A Christmas Carol" (1938)
"Charlie and the Chocolate Factory" (2005)
"Curse of Chucky" (2013)
"Dark Was the Night" (2014)
"The Devil at 4 O'Clock" (1961)
"El Tiempo Entre Costuras" (2013)
"Glass Chin" (2014)
"Million Dollar Baby" (2004)
"The Navy SEALs: Their Untold Story" (2014)
"The Nightmare" (2015)
"On the Town" (1949)
"Pal Joey" (1957)
"Pepe" (1960)
"Pressure" (2015)
"Reasonable Doubt" (2014)
"Richard Pryor: Icon" (2014)
"Robin Williams Remembered - A Pioneers of Television Special" (2014)
"Some Came Running" (1958)
"Take Me Out to the Ball Game" (1949)
"White Rabbit" (2013)
"Wild Horses" (2015)
Available Oct. 2
Reign, season 2
The Vampire Diaries, season 6
Anjelah Johnson: Not Fancy
"Anjelah Johnson: Not Fancy" (2015)
"La Leyenda de la Nahuala" (2007)
Available Oct. 6
American Horror Story: Freak Show
iZombie, season 1
The Flash, season 1
The Originals, season 2
"Tremors 5: Bloodline" (2015)
Available Oct. 7
Arrow, Season 3
Flor Salvaje, Season 1
Legends, Season 1
Supernatural, Season 10
Available Oct. 9
Mighty Med, Season 2
The Mr. Peabody and Sherman Show, Season 1
"Winter on Fire" (2015)
Available Oct. 11
Jake and the Never Land Pirates, Season 3
"Glen Campbell: I'll Be Me" (2014)
Available Oct. 12
Jane the Virgin, Season 1
Available Oct. 15
Finding Jesus: Faith. Fact. Forgery, Season 1
"Isabella Rossellini's Green Porno Live!" (2015)
"The Five People You Meet in Heaven: Part 1 / Part 2" (2004)
Available Oct. 16
All Hail King Julien, Season 2
Some Assembly Required, Season 2
The Principal, Season 1
"Anthony Jeselnik: Thoughts and Prayers" (2015)
"Beasts of No Nation" (2015)
"Circle" (2015)
Available Oct. 20
Marvel's Avengers Assemble, Season 2
"Lego DC Comics: Batman Be-Leaguered" (2014)
Available Oct. 23
Available Oct. 28
Chasing Life, Season 2
"The Gunman" (2015)
Available Oct. 30
Best TV shows on Netflix
There's no shortage of great series on Netflix. There's so many in fact, we've even written a whole article about it. (See: The Best Netflix TV shows.)
But to save you a few clicks and some precious seconds, here's the top three shows you absolutely need to watch the second you subscribe to Netflix.
Daredevil (Season 1)
Dark, funny and at times inspirational, Marvel's Daredevil hits the perfect mix of emotions before switching gears to spectacularly choreographed, white-knuckle brawls. Both DC and Marvel have tried to make something as special as Daredevil work in the past, but never has a superhero series come across as genuine and heartfelt as this has in its first season.
House of Cards (Seasons 1-3)
Streaming services can be divided into two time frames: before House of Cards and after House of Cards. The series, starring Kevin Spacey as Francis Underwood, proved once and for all that streaming services not only could produce its own shows, but that those shows could go on to rival - and even beat out - anything on cable.
Orange is the New Black (Seasons 1-3)
Orange is the New Black is downright special. Set in a women's prison, Orange doesn't shirk the big issues of violence and rape but manages to mix these with a heady dose of black humor. It takes a special kind of show to do that, and OITNB nails it.
Best movies on Netflix
Asking us to pick our favorite movies is like asking a parent to pick a favorite child. They're all good in their own way. But since you twisted our arm on this, we've narrowed Netflix's hundreds of titles down to five must-watch movies.
Pulp Fiction
Quentin Tarantino is loved and revered for his work in American cinema. And while more recent movies have featured a role reversal on specific time periods in history like Nazi Germany and the Old South, Pulp Fiction will always be remembered as Tarantino's best film for the way it interweaves characters' lives and two men's twisted definition of justice.
Snowpiercer
In the spirit of trying something new, Snowpiercer is a 2013 sci-fi flick from South Korea that, despite what it seems, is actually a profound commentary on class inequality. The film follows Chris Evans on a march from the derelict caboose to the luxurious front car with the environments progressively becoming more lavish along the way. It's violent, beautiful and entirely bold in its message. Plus, it provides a good lesson of looking at the ingredients of everything you eat.
Good Will Hunting
If you haven't seen Good Will Hunting, it's not your fault. It's not your fault, Will, it's not your fault. But by not watching the film, which includes what many consider both Robin Williams and Matt Damon's best scene in their entire careers, you're depriving yourself of an emotional rollercoaster which few movies can match.
The Big Lebowski
"The Dude abides," "The rug really tied the room together," "Has the whole world gone crazy? Am I the only one around here who gives a shit about the rules?" The movie's plot may be as obfuscated as The Dude's memory, but it's with absolute clarity that we can call The Big Lebowski one of the strangest, most memorable movies of all-time.
Jiro Dreams of Sushi
Jiro Dreams of Sushi is the uplifting documentary of one man who never gave up on his … uh, dreams. Jiro became the first three-star Michelin sushi chef in Japan and has been called a national treasure, all the while honing his mantra of being his best self. If you're hungry for a bit of inspiration in an evermore depressing world, pull up a seat.
Want even more streaming shows? Check out our list of the best online video streaming services, Hulu and Hulu Plus: the latest TV shows and movies to stream and best tv shows on Amazon Instant Video.
Sign up to receive daily breaking news, reviews, opinion, analysis, deals and more from the world of tech.
Nick Pino is Managing Editor, TV and AV for TechRadar's sister site, Tom's Guide. Previously, he was the Senior Editor of Home Entertainment at TechRadar, covering TVs, headphones, speakers, video games, VR and streaming devices. He's also written for GamesRadar+, Official Xbox Magazine, PC Gamer and other outlets over the last decade, and he has a degree in computer science he's not using if anyone wants it.