Squid Game's popularity needs no embellishment. It's been watched for more than 1.6 billion hours on the way to becoming the most popular Netflix show of all time, and has single-handedly changed the way Netflix measures the success of its content.
But what do North Koreans think about the South Korean behemoth? Well, a spokesperson for the country's government recently denounced (opens in new tab) Squid Game as proof that capitalism doesn't work (via CNN (opens in new tab)) – though that hasn't stopped regular citizens from enjoying the show's drama.
According to one North Korean resident (opens in new tab), Squid Game "has been able to enter the country on memory storage devices such as USB flash drives and SD cards, which are [being] smuggled in by ship and [making] their way inland."
Speaking to the US-funded radio service Radio Free Asia, the insider said North Koreans are secretly watching Squid Game "under their blankets at night on their portable media players," in a bid to avoid detection by a government that strictly monitors the entertainment content available in the country.
In their aforementioned denouncement of Squid Game, the North Korean state spokesperson explained that the show depicts "the process of hundreds of people who are forced to live a hellish life, struggling with unbearable debt, in a brutal game where they kill each other to claim the money prize that goes to just one winner."
Or, in other words, Squid Game reveals the "sad reality of beastly South Korean society."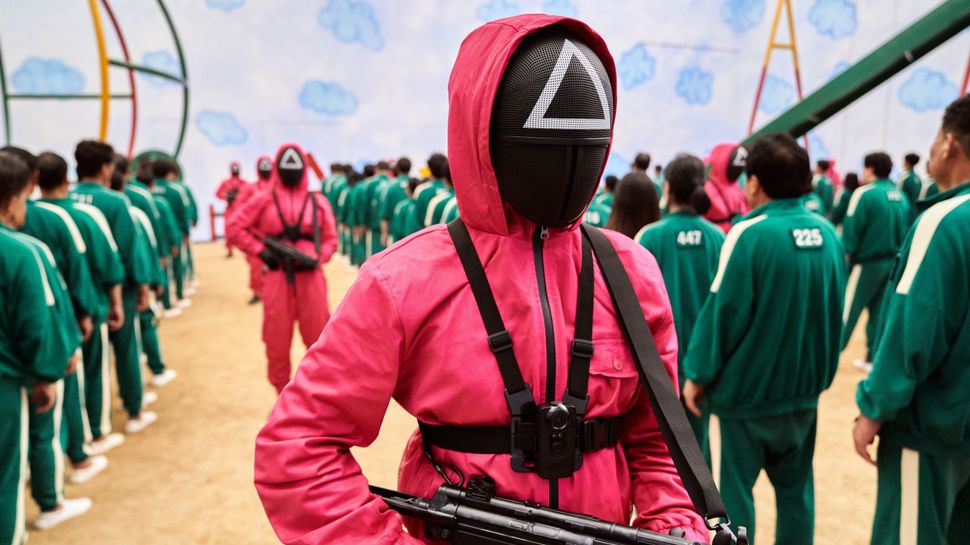 In fairness, the first part of that assessment is pretty apt – Squid Game is a deliberate criticism of the capitalism system – though it's hard not to see the irony in North Korea's indictment of South Korea as an oppressive nation.
Inside the borders of North Korea, aggressive media censorship, permanent travel restrictions and poor living conditions (60% of the population reportedly (opens in new tab) live in poverty) makes the reality of life for its citizens seem more akin to the twisted world of Squid Game than anywhere else on the planet.
A different kind of popular
Still, it speaks to the different kind of popularity enjoyed by Squid Game that even those living in countries prohibiting its broadcast are eager to get in on the action.
In recent data published as part of Netflix's revised viewership measurements, the streamer claims that audiences spent more than 182,000 cumulative years watching Hwang Dong-hyuk's show in the first four weeks of its release alone.
For context, Bridgerton, Netflix's second most popular title, raked in less than half that total.
It seems a formality, then, that Squid Game will return for future seasons – and creator Hwang has all-but confirmed that fact in recent interviews, telling The Associated Press (opens in new tab) in November that "there will indeed be a second season" of the show.
So, although Netflix hasn't weighed in with official confirmation just yet, we're fairly confident that Squid Game season 2 is on the way – which will undoubtedly prove music to the ears of the show's North Korean faithful.