According to a report from TFTCentral (via FlatpanelsHD), 32-inch OLED 4K TVs are finally likely to appear to join the ranks of the best OLED TVs. The website claims 31.5-inch models are in the works from both LG Display and Samsung Display (though the screens would be available to other manufacturers too), and that a 27-inch 4K screen is also under consideration, but is less certain.
There are other screens planned too, but they would be aimed more at being used in PC monitors geared for gaming or creative pros – they're lower-resolution, or are ultrawide displays. The two sizes mentioned above are the ones that look suitable for TV use – though I would be surprised if the 27-inch ever makes it to a TV, even if it actually appears. There isn't much demand for premium TVs that small – but again, plenty of call from PC monitor manufacturers.
However, the companies are apparently aiming to start making the 32-inch screens in Q3 2024, which means July to September next year. This means they'll most likely be used in the new TV ranges announced at CES 2025, in January of that year, and will probably actually arrive in homes around April 2025. So it looks like we're a couple of years away from them, unless something drastic changes.
TFTCentral has a history of correctly identifying plans from display makers, so we suspect that it has good information here – though all these plans are obviously subject to change when they're this far out. Here's the full list of what's apparently in the works:
LG Display possible products
31.5-inch 4K OLED with 240Hz refresh rate
42-inch 4K OLED with 240Hz refresh rate
27-inch 4K OLED with 240Hz refresh rate
27-inch 1440p OLED with 480Hz refresh rate
34-inch 3440x1440 Ultrawide OLED with 240Hz refresh rate
39-inch 3440x1440 Ultrawide OLED with 240Hz refresh rate
45-inch 5120x2160 Ultrawide OLED with 165Hz refresh rate
Samsung Display possible products
31.5-inch 4K QD-OLED with 240Hz refresh rate
27-inch 4K QD-OLED with 240Hz refresh rate
27-inch 1440p QD-OLED with 240Hz refresh rate
34-inch 3440x1440 Ultrawide QD-OLED with 240Hz refresh rate
---
Opinion: 32-inch OLED is the missing piece of the puzzle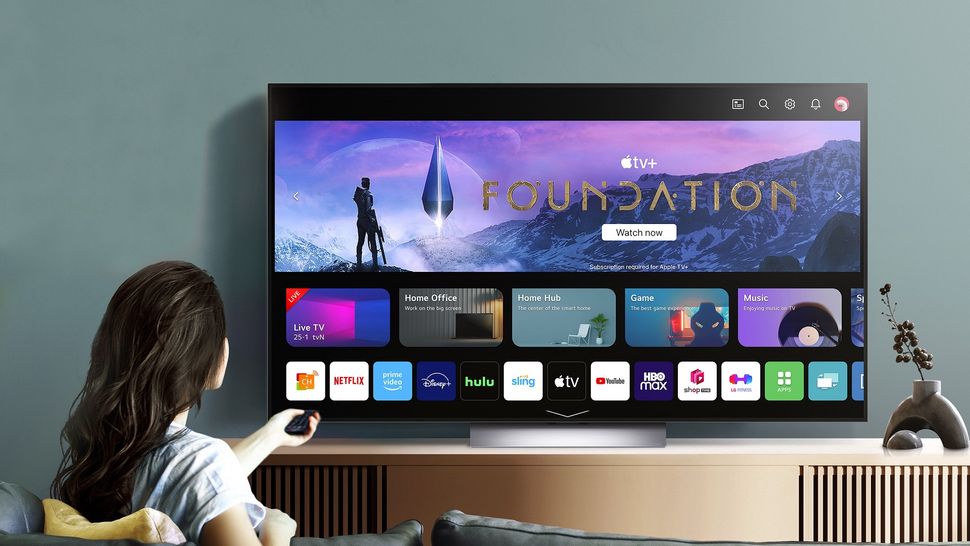 It's easy to forget that only a few years ago, OLED TVs came in 55-inch and 65-inch sizes, and you had to like it that way. It's only very recent models that have rolled out sizes from 42 inches up to 97 inches – and even then, it's definitely not all models of OLED TV. The LG C2 (and now the LG C3) have offered the best range of sizes, but even they don't offer the 97-inch model (you need to look to the LG G2 for that).
However, we haven't seen any 32-inch OLED TVs from the modern kind of OLED yet, and that's been kind of a shame. Not so much for movie lovers – though we're sure there are people who want a secondary TV with the kind of pristine contrast and high detail that 4K OLED TVs offer and even the best 32-inch TVs lack – but more for gamers.
For bedrooms, desks or any gaming nook you've devised, a 32-inch OLED TV with high refresh rates, VRR support, HDR and sharp 4K detail sounds like a dream. It would absolutely rank among the best gaming TVs, because nothing else at the same size offers the same kind of features that a potential Samsung, LG or Sony 32-inch OLED would.
The question is whether the price would be palatable compared to what 42-inch OLED TVs cost. I would bet that the 32-inch version would cost basically the same as a 42-inch version, because that's what always happens with OLED TVs – the new smaller size is harder to make, which means it costs more than it looks like it should.
Will people pay that kind of premium for a 32-inch TV, which are mostly sold to people looking for something budget right now (with the exception of the 32-inch Samsung The Frame QLED TV)? I don't know – but at least they'll have the choice in 2025, hopefully.