If you've been thinking about grabbing yourself a quality Windows Mixed Reality headset, then now might be a good time to move, as there's an impressive deal on Samsung's offering over in the US, and a discount on Dell's Visor in the UK, too.
Samsung's HMD Odyssey headset (which comes with motion controllers) has had $100 knocked off the price on Microsoft's online store in the US, and the same discount is applicable if you buy direct from Samsung.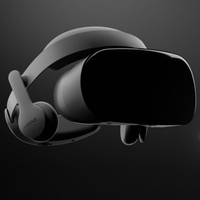 We loved the Odyssey when we took it for a hands-on spin, describing it as an "eye-popping joyride into the world of virtual reality", and our main issue was that the cost is a little on the high side. But with this discount applied, this is a high quality headset which just became that much more tempting.
Dell deal
As mentioned, that deal is a US-only affair, mainly because the Odyssey isn't sold in Europe. However, folks in the UK who are hunting for a Windows Mixed Reality bargain should bear in mind that Microsoft has also knocked a hundred notes off the asking price of the the Dell Visor.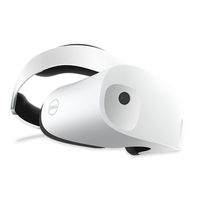 Windows Mixed Reality headsets are growing quite quickly in terms of their popularity, at least according to statistics we saw from Steam back at the start of the year. And these sort of deals won't do any harm when it comes to encouraging new adopters…
Via Windows Central