If you're thinking about buying a new Saatva mattress, we'd very much recommend buying it today, because it's your last chance to take a serious chunk of money off your bill. Saatva mattresses aren't cheap, but the company sits at the top of our best mattress guide with good reason: it makes really impressive beds, and they're even better with a whole $500 off.
Getting to the point: follow this link and you'll activate a special deal that takes a straight $500 off at the checkout when you spend over $1,000. It's one of the biggest Saatva discounts we've ever seen, but it's due to expire tonight, so get on the case now if you want to make the most of it.
To give you an idea of how good a Saatva deal this is, let's just suppose you have a hankering for its most popular option, the Saatva Classic mattress, in a queen size; with our deal you can have it for just $1,495 right now; we haven't seen the price that low since Saatva put its prices up at the end of last year.
And if you're opting for the Classic just because it's one of Saatva's less expensive models, this discount's a great opportunity to instead grab the pricier bed that you really wanted .For example, ultra-premium memory foam Saatva Loom & Leaf mattress is now just $1,895 in a queen size, and because the twin size normally comes in at $1,195, that's also discounted and can be yours for just $695. Similarly with the Saatva Latex Hybrid mattress, a queen will cost you $1,695 (which is what you generally end up paying for the Saatva Classic), while a twin's down to $795 from $1,295.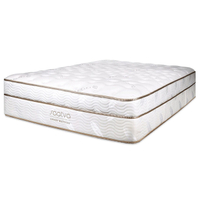 Saatva Classic mattress: queen size was $1,995, now $1,495 at Saatva
Comfortable as a hotel bed and with three firmness levels and two heights to choose from, the Saatva Classic sits at the top of our best mattress guide right now you can get it for an amazing price; click this link to enable the deal. A queen now goes for $1,495 (was $1,995), which is the lowest price we've seen in months; sadly the twin size isn't covered by this deal, but keep scrolling for other options.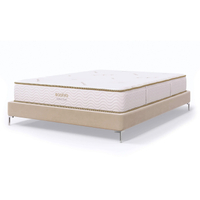 Loom & Leaf mattress: was $1,195, now from $695 at Saatva
If you need a quality memory foam mattress, Saatva's Loom & Leaf is for you, especially if you grapple with back aches and joint pain. It's a luxurious foam-only bed that contours to your body and relieves pressure points, and has gel-infused foam to help regulate temperature. With our special deal you'll get $500 off all sizes, bringing the price of a queen down to $1,895.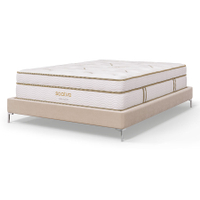 Saatva Latex Hybrid: was $1,295 now from $795 at Saatva
Memory foam does have a tendency to trap heat; for a comfortable alternative, Saatva's Latex Hybrid delivers the body-contouring benefits of memory foam, but it's better at keeping you cooler at night. This model is made with non-toxic, natural materials, and there's a spring layer to improve breathability and add a little bounce, too. Follow our link to take $500 off all sizes, which means you can get a queen for just $1,695.
As we've already mentioned, this deal is due to expire tonight and we can't say with any certainty whether you're likely to see any Saatva mattress sales this good again any time soon; the next big sales event will be around Memorial Day and in all likelihood the lowest prices of the year won't come along until the Black Friday mattress deals in November; who knows what Saatva coupons might turn up in the meantime, though?
So if you want the best price for a new Saatva mattress and don't want to wait for months to get it (and bear in mind that prices could go up again in the meantime), we'd advise making the most of this deal now.