Amazon PS5 restock: surprise Prime Day closer appears – and sells out in under 10 minutes
Amazon ends Prime Day with a PS5 restock, and it didn't last very long. Here's where to get PS5 next.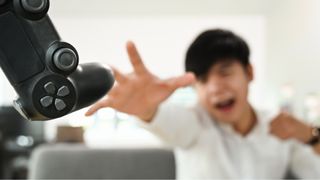 (Image credit: Shutterstock / Mr.Whiskey)
Update: If you missed the overnight Amazon PS5 restock, then the Sony Direct PS5 restock is next.
Don't buy from Twitter users – which are all scams. Only buy from the US stores Matt alerts you about. No legitimate person will sell a PS5 for just $550.
What time was the Amazon PS5 restock?
The Amazon PS5 restock time was 12am ET (technically Wednesday), and it marked the last three hours of Prime Day (which ended at 3am EDT).
The Amazon PS5 restock time made perfect sense to restock at this time. Plenty of Amazon customers had things sitting in their cart, and offering a PS5 was the fastest way to get them to checkout with less than three hours left for deals.
The Amazon PS5 restock was the first time was see the PS5 in stock this week in a big way. Newegg did have a PS5 Digital in stock earlier in the same day along with its usual GPU restock, but it's been nothing compared to last week when Walmart, Sam's Club, Target and Antonline have the PS5 in stock. Walmart even through in a free upgrade to PS5 Disc after overselling PS5 Digital Edition.
When is the next Amazon PS5 restock?
It's always impossible to say, especially this early. Amazon has done PS5 restocks between 15 days and 54 days, so there's really to been pattern – at least as far as the date goes.
The Amazon PS5 restock time, however, tends to flip back and forth between a night time (12am EDT or 3am EDT) and an morning (11am EDT) time frame. As sources tell us how inventory of the PS5 looks at Amazon warehouses, we'll keep you updated.
Sign up to receive daily breaking news, reviews, opinion, analysis, deals and more from the world of tech.