PS5 restock updates: where to buy a PlayStation 5 in October 2023
Deals
Contributions from
last updated
PS5 bundles and restocks are widely available now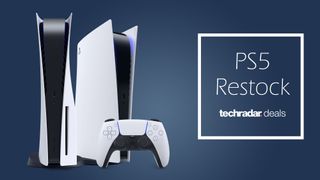 (Image credit: Future)
PS5 restocks and deals aren't slowing down in June, and it's now much easier to come across the console in the US, the UK, and Australia. In addition, we're now seeing more deals alongside the console, occasionally holding some of the best PS5 games alongside the console for a few extra savings.
The PS5 has been out for nearly three years now, and the days of having to wait for console restocks are long behind us. It's been easier to get ahold of a PS5 for a while now, and deals are more common now we are a few years into the lifespan of the console, and we've made your shopping even easier by pulling together all the best deals in one place.
Once you've got your hands on the system in its various form, we're also bringing you all the best SSDs for PS5 as well as the best PS5 controllers, and the best monitors for PS5.
PS5 restocks live now
Where to buy PS5 in the US
For the US, we see consoles fairly regularly at major retailers and it no longer sells out in a matter of minutes at the likes of Amazon and Walmart. In fact, it's been available for weeks now at Walmart and over a month at the official PlayStation Direct store.
Here are the US stores that carry PS5 and Digital Edition consoles regularly. We update this list with all the latest availability and as soon as we get news of an upcoming restock so you can be best prepared to bag a console.
Where to buy PS5 in the UK
For the UK, the PS5 is in stock all the time now. Some retailers do sell out from time to time, but it's always available in at least a dozen stores at one time. Depending on the retailer, the number of consoles in stock or the quality of bundles on offer varies, too, so it's best to shop around.
Where to buy PS5 in Australia
Where to buy PS5 in Canada
How to buy PS5: top tips
While the PS5 is widely available in the US and the UK, other territories aren't quite as lucky. Things are a little shakier in Canada and Australia as well as some other regions so we've put together our top five tips to bag the coveted console where you are.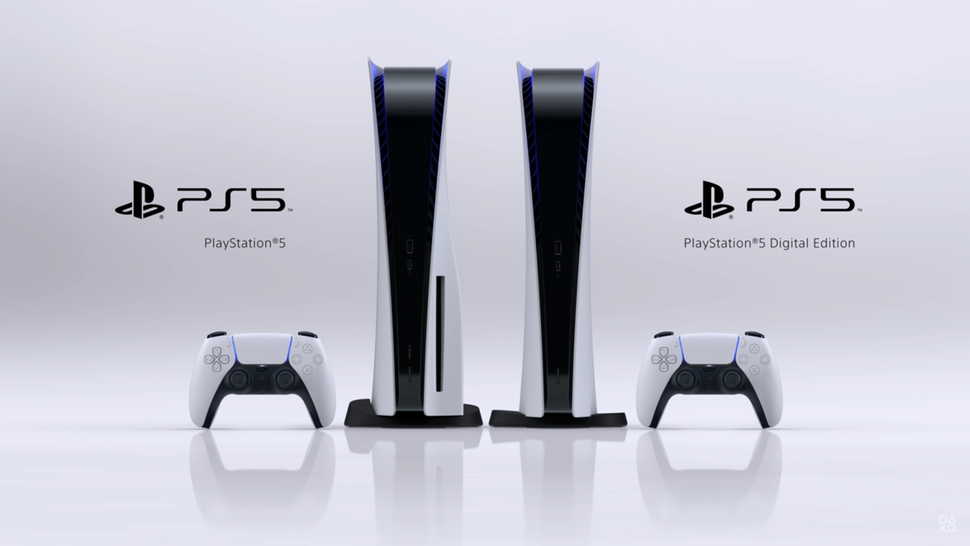 PS5 restocks - Frequently asked questions
We've been tracking PS5 restocks for the better part of three years now and are using our experience to help answer some of your most burning questions.
How often is the PS5 available to buy?
Generally speaking, the PS5 is now readily available in the US and UK in both disc and digital versions standalone and with bundles. Availability is a little trickier in Canada and Australia but we've seen good changes happening at both big box online stores and smaller outlets too.
How much does a PS5 cost?
The PS5 costs $499 (£479 / AU$799.95) - that's the same price as Microsoft's Xbox Series X in the US, but more expensive in the UK and Australia after the recent price hike. The cheaper PS5 Digital Edition is priced at $399.99 (£389.99 / AU$649.95).
It's almost guaranteed that both versions of the console will remain at this price for some time. Demand is still astronomically high for the console and Sony sees no reason to discount it for the time being. It even bumped up the price of the console in many regions due to increased production costs.
Should I buy the PS5 or PS5 Digital Edition?
The standard PS5 is able to play Ultra HD Blu-ray discs and physical games which makes it the better all-rounder if you want to build up a collection. In contrast, the PS5 Digital Edition is a little cheaper and doesn't include a disc drive as the name would imply. This means you're solely limited to buying and streaming games and media from the PlayStation Store through the Game Catalog and streaming apps respectively. The choice will depend on your lifestyle.
I managed to buy a PS5 - what now?
Congratulations! Hopefully, it hasn't been too much of an ordeal and you've only got a short wait until your new console arrives. If you're looking to pass the time while waiting, we've got a lot of great features and deals hubs for you to check out.
First off, head over and grab yourself one of these cheap PlayStation Plus deals so you've got a membership ready to pair with your PS5. It's worth signing up as having an active subscription also gets you access to the PS Plus Collection. This is a selection of 18 of the best PS4 games all ready for you to play on PS5, including God of War, Bloodborne, and The Last of Us Remastered. Not a bad way to start if you haven't got any cheap PS5 games to play on the console on day one.
We also have you covered here with today's cheap PS5 controller deals if you need another DualSense, the latest PS5 SSD deals if you want more storage space for your games and all the Pulse 3D headset deals.
If nothing specific grabs you - or you'd like to take in everything on a single page - then our massive PS5 deals hub should be your go-to destination. Keep it bookmarked as well as we regularly update it with all the latest offers on games, accessories, PS Plus memberships and more.
Sign up to receive daily breaking news, reviews, opinion, analysis, deals and more from the world of tech.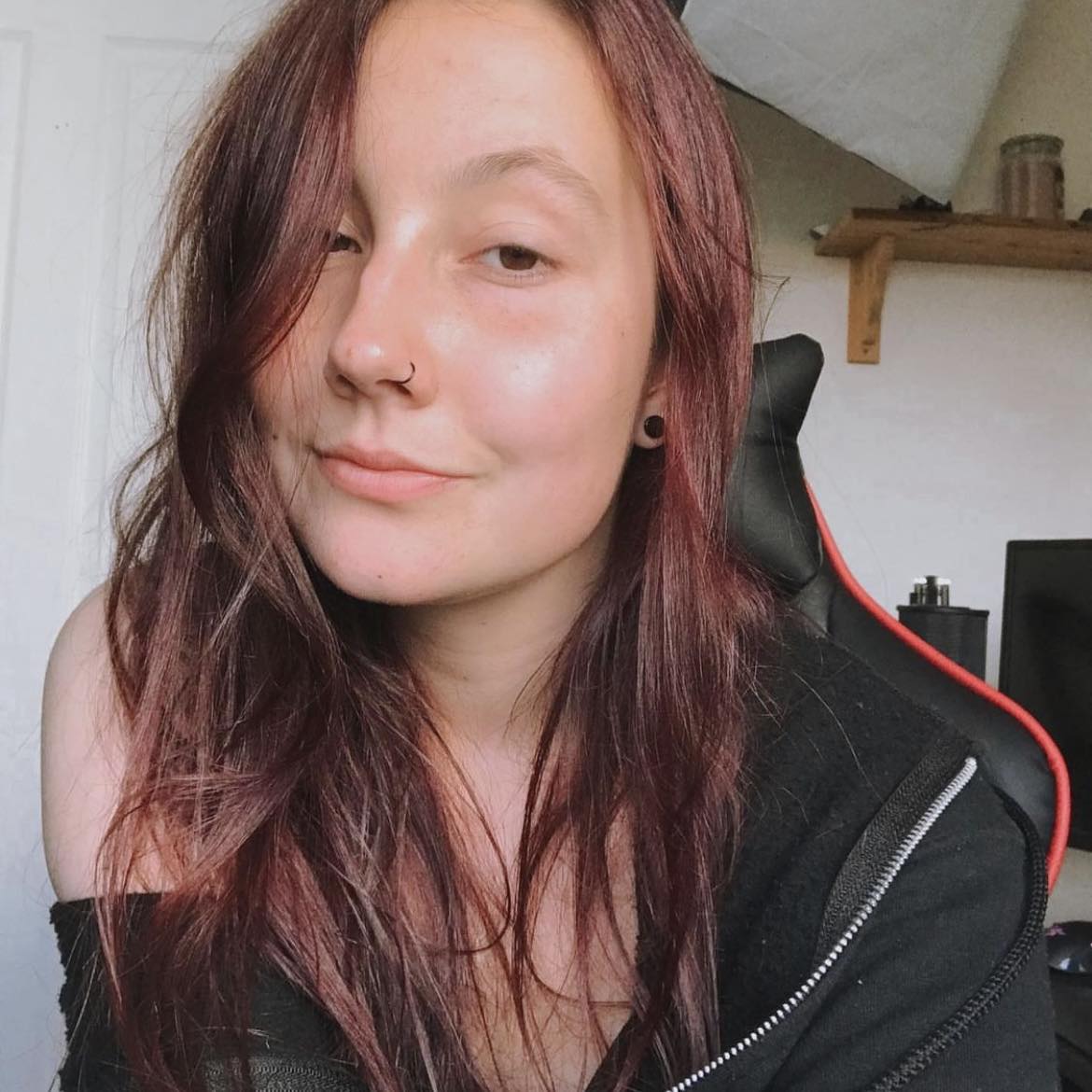 Kara is an Evergreen writer at TechRadar Gaming. With a degree in Journalism and a passion for the weird and wonderful, she's spent the last few years as a freelance video game journalist, with bylines at NintendoLife, Attack of the Fanboy, Prima Games, and sister publication, GamesRadar+. Outside of gaming, you'll find her re-watching Gilmore Girls or trying to cram yet another collectible onto a shelf that desperately needs some organizing.