Gear Fit, Gear 2 and Gear 2 Neo: where can I get Samsung's new wearables?
The new Samsung smartwatches release date is here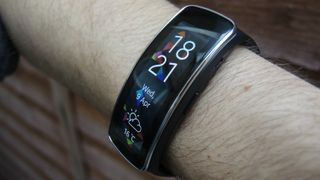 Our smartwatch clock indicates that the Samsung Gear Fit, Gear 2 and Gear 2 Neo release date has arrived, so we checked in with carriers and retailers for an update on availability.
The watch trio is not as easy to find as the Galaxy S5, which shares its April 11 release date. There's no monthly contract for retailers to profit, so it's sort of shoved aside.
The limited availability on these unsubsidized devices is coupled with the fact that the Gear Fit and camera-equipped Gear 2 are sold out in several different stores.
The demand appears to be stronger for the stylish fitness tracker and its higher-priced smartwatch cousin than the Gear 2 Neo. Here's where you can still find them in stock.
Gear watches at AT&T
AT&T officially began selling the Gear Fit, Gear 2 and Gear 2 Neo today, and the carrier is still accepting new orders, but it doesn't include the watches on its homepage.
It took us 20 minutes to stumble upon AT&T's product pages for the Gear watches buried within the Accessories category and Appcessories subcategory. Yes, you're about to become the owner of your very first Appcessory.
After all of that searching, the good news is that AT&T is the one carrier that is shipping the devices out right away and it even has express shipping as an option.
They're also readily available at AT&T stores nationwide. The Gear 2 is $299, while the Gear 2 Neo is and $199. Both watches come in Charcoal Black, Wild Orange and Mocha Gray.
You are probably as disappointed as us that there's no Oatmeal Beige color carried over from the Android-based Samsung Galaxy Gear smartwatch.
The Gear Fit is also $199, and you can start with any band color you want as long as it's black. Samsung promises more stylish bands eventually, but clearly they're not just yet.
Samsung Gear from other carriers
Sprint doesn't have an online presence for the Gear smartwatches, but it did start selling the accessories in stores today, with some locations reporting the Gear 2 being in limited supply or out of stock.
T-Mobile makes up for that by carving out a corner of its homepage for the Samsung devices.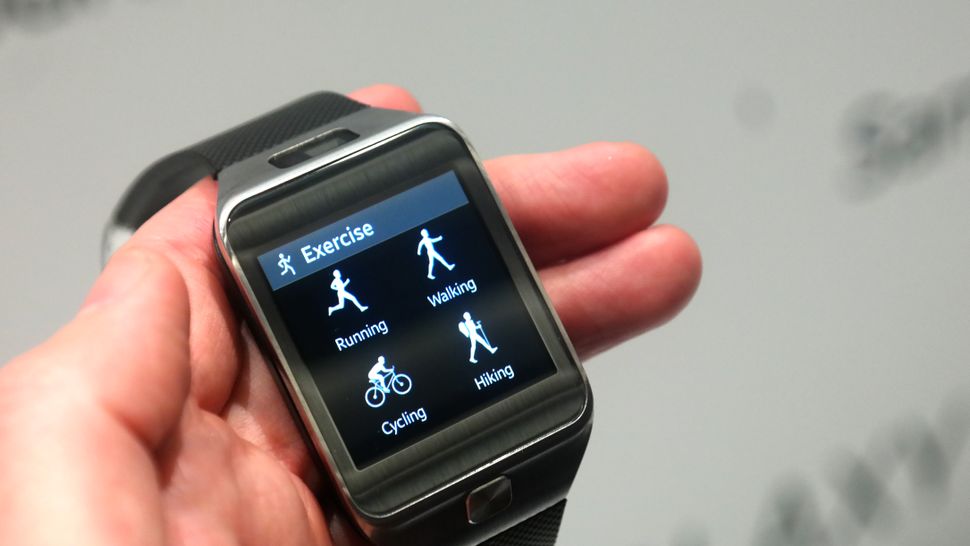 US Cellular is currently selling the Galaxy S5 online and in stores, but buying one of the watches on its website or in person isn't so straightforward.
The fifth-largest US wireless network doesn't have it in at any of the retail locations we called, contradicted its press release. The first shipment is expected next week, so call ahead before driving all the way there.
Online, the carrier requires you to be a subscriber in order to buy the Gear Fit, Gear 2 or Gear 2 Neo as an accessory. It's not available on its own page, but buried in a pop-up menu at checkout.
And, despite Samsung going out of its way to make it compatible with 20 phones and tablets, it's only possible to put the watches in your cart when purchasing a new Galaxy S5. Did we mention US Cellular is the fifth largest carrier?
Verizon hasn't jumped onto Samsung's Tizen-fueled bandwagon just yet, but it is selling the Galaxy S5.
Fit for retailers
Samsung is making itself at home at Best buy with Samsung Experience Shops setup right in the brick-and-mortar stores.
That's where you'll find the new smartwatches on display and available for $299 and $199 pricing. Online, its website shows that the Gear Fit and Gear 2 proved too popular. Neither are in stock, leaving the Gear 2 Neo to fend for itself.
All three can be found on Amazon, but online the two square-shaped Gear watches can be found via Amazon Prime. Third-party sellers picked up the slack when Amazon itself sold out of the Gear Fit.
The advantage to shopping at Best Buy's brick-and-mortar locations is that the stores have them setup so that you can try them on first.
The final option is to cut out of the middleman and order the devices from Samsung. It takes up to 10 days for the South Korean electronics giant to fulfill orders, but it is directly from the manufacturer. If anything goes wrong, you know who to blame.
Sign up to receive daily breaking news, reviews, opinion, analysis, deals and more from the world of tech.