Your Pixel phone now has a safety check that will tell your friends where you are
Phones, Pixel Watch, even the Pixel Tablet get new features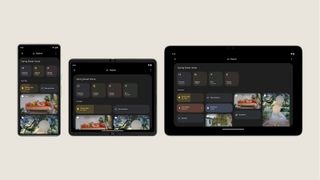 (Image credit: Google)
Google devices of all stripes today were treated to a feature drop, which is larger than a security update but smaller than a whole-number OS change. Google drops features every three months or so, and they include large and small updates across myriad devices. The June 2023 Pixel Feature Drop is so wide that it hits Pixel phones, Pixel Watch, Fitbit watches and even the Pixel Tablet and Pixel Fold, which are available for pre-order but won't be on shelves until late June.
The most important new feature is the safety check coming to Google Assistant on Pixel phones. You can say "Hey Google, start a safety check for 60 minutes," and in an hour Google Assistant will check up on you. If you don't respond to the safety check, Google can notify your emergency contacts and send them your real-time location.
When I talked about this feature with a group of cynical technology journalists, the most common response was "What if I ask for a safety check then get drunk at a bar and forget to answer my phone?"
To be fair, there are certainly ways this can go wrong, but it seems like a very useful feature for a night run or if you're worried about meeting somebody new on a first date. I'd like to see how the check and response works before I pass judgment, but I don't share my colleagues' skepticism.
Macro Focus Video and other photo features
For raw power improvements, the most exciting new feature in the drop is the Macro Focus Video coming to Google Pixel 7 Pro. Google says that the same enhanced macro focusing capabilities found in the 7 Pro's still imaging will now be available for videography. We'll be giving this a whirl soon.
If you have a Pixel 6 phone or newer, there is a new way to trigger a selfie. You can now raise your palm to start a timer, then put your hand away because it looks silly. You have 3 or 10 seconds before it takes the photo. There are similar features on other phones, but this is new to Pixel devices.
If you have a great photo with a sharp subject in focus, Google can create cinematic wallpapers for Pixel devices. We'll be giving these a try, but Google says that cinematic wallpapers are "dynamic 3D scenes" with a "truly magical look." If they aren't magical enough for you, you can mix and match emoji for a customized emoji wallpaper, a popular Pixel feature that is being expanded with more patterns and color combos.
Health and safety features for Pixel Watch and more
For Pixel Watch owners, the wearable gets a major improvement with blood oxygen (SpO2) tracking. It will monitor your oxygen levels over time and give you periodic updates and alerts through your health apps.
The Pixel Watch will also track your heart rate patterns over time and send you an alert if your heart rate seems abnormally high or abnormally low. While Google isn't claiming it can diagnose a problem, it is clearly trying to head off a problem before something major occurs.
Google is also bringing some minor improvements to its car crash detection, which has been a part of Pixel phones since 2019. Between the safety check features, new emergency location sharing, and all of these long term health features, it sure feels like Google is arming its customers against robust future possibilities.
Even the Pixel Tablet and Pixel Fold get 'new' features
The Pixel Tablet isn't here yet, but that doesn't mean it gets left out of the June feature drop. It is scheduled to arrive on June 20, after all. With the updates to the smart home control screen, Google makes clear that the Pixel Tablet will also get better home controls, and shows off new screens in a blog post and demo animations.
These improved controls are part of the Google Home app (Google has many, many apps), and they will appear on your lock screen if you own a new Pixel 7a phone or the upcoming Pixel Tablet. The new screen will also work on the Pixel Fold foldable smartphone that is available for pre-order and should arrive at the end of this month, if the current best shipping dates of June 27 hold.
Google shows Fitbit devices some love
Google owns Fitbit so even Fitbit owners get Pixel Feature Drop updates, which is kind of like when you are visiting your friend's family on a gift-giving holiday that you don't celebrate and they have to give you something from the pile to make you feel included.
If you have a Fitbit Charge 5, a Fitbit Luxe, or a Fitbit Inspire 3 wearable, you get new clock faces. Sense 2 and Versa 4 owners can access a new tile for monitoring menstrual health, should you be interested in digitally tracking your cycle from your wrist without needing to open a smartphone app. A wide variety of Fitbit devices will see minor interface improvements, as well.
Analysis: Feature drops are fun but no substitute
Google's feature drop habit for Pixels and beyond is a fun way to add features and even some mystery to ownership, but is mystery what people really want? Some major features have been announced when a phone is launched then included in a later feature drop, like a Pixel phone feature that made for clear phone calls, a major improvement.
I'm not sure Google has talked about the macro video feature for Pixel 7 Pro phones, but that is a cool addition for Google's flagship. As with every Google photo feature, it's always possible this will creep down into the less expensive models, as Google features often rely on the Tensor platform that every new Google Pixel phone since the Pixel 6 shares.
We still haven't seen a major Pixel feature drop that gives us significantly more reason to buy a Pixel device than we had at launch. A minor, unpredictable update once every three months or so is fun, but it's not what I really want from Google.
Apple doesn't have feature drops, it has major OS upgrades, and every iPhone that has been produced in the last five or six years will get the same iOS 17 upgrade, depending on the hardware. No other phone maker comes close to that longevity of support. I'd prefer Google commit to supporting its own devices with its own OS for much longer, and drop the feature drops for a while.
Sign up for Black Friday email alerts!
Get the hottest deals available in your inbox plus news, reviews, opinion, analysis and more from the TechRadar team.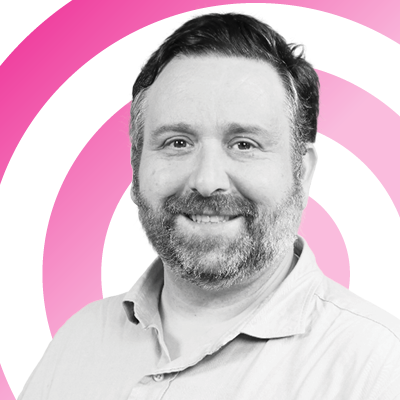 Phil Berne is a preeminent voice in consumer electronics reviews, having reviewed his first device (the Sony D-EJ01 Discman) more than 20 years ago for eTown.com. He has been writing about phones and mobile technology, since before the iPhone, for a variety of sites including PCMag, infoSync, PhoneScoop, and Slashgear. He holds an M.A. in Cultural Theory from Carnegie Mellon University.
Phil was the internal reviewer for Samsung Mobile, writing opinions and review predictions about top secret new devices months before launch. He left in 2017. He worked at an Apple Store near Boston, MA, at the height of iPod popularity. He has been a High School English teacher at Title I schools, and is a certified Lifeguard. His passion is smartphones and wearables, and he is sure that the next big thing will be phones we wear on our faces.