Verizon phones are about to become 50% faster thanks to LTE Advanced
Now available in over 460 cities across the US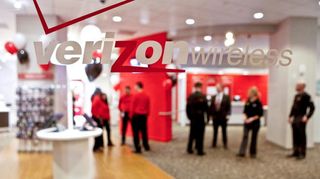 If you're a Verizon customer, you may have noticed faster download speeds recently. That's because the carrier has flipped the switch on its LTE Advanced network in over 460 cities across the US.
Verizon's LTE Advance works by using multiple wireless channels to deliver more bandwidth for faster speeds. The company claims customers will see up to 225 Mbps download speeds using two channels, and up to 300 Mbps using three.
Those numbers won't mean much in the real world, as theoretical throughput is quite a bit higher than the actual throughput you'll see. That's why the company only claims up to 50% faster download speeds.
LTE Advanced isn't a new technology, but Verizon is making a big deal about it today as it has expanded coverage to over 90% of the US population. Verizon has been slowly rolling it out over the last year, and you can check Verizon's map to see if your city supports LTE Advanced.
In order to take advantage of Verizon's LTE Advanced network, you'll need a compatible device. Popular phones like the iPhone 6, iPhone 6S, Samsung Galaxy S6, Samsung Galaxy S7, Moto Z, and LG G5 all support it, but older phones may be out of luck. Verizon has provided a full list of supported devices, so you can see whether yours qualifies.
Other carriers like T-Mobile are also expanding their LTE coverage and improving speeds. The Uncarrier calls it technology "Extended Range LTE," and uses the 700 MHz spectrum to deliver faster and more reliable LTE to its customers.
LTE Advanced isn't as fast as 5G, but it'll tide us over for now.
Sign up to receive daily breaking news, reviews, opinion, analysis, deals and more from the world of tech.
Lewis Leong is a freelance writer for TechRadar. He has an unhealthy obsession with headphones and can identify cars simply by listening to their exhaust notes.