Verizon exec: customers flocking to 'Share Everything' data plan
Multi-device data plans gain traction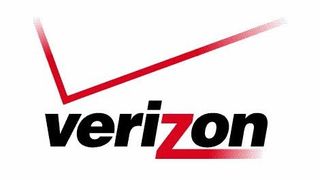 Customers are moving to Verizon Wireless' new "Share Everything" data plan in surprisingly large numbers, according to the mobile carrier's Chief Financial Officer Fran Shammo.
The "Share Everything" plan allows subscribers to connect up to 10 mobile devices to a single pool of data to share among family members instead of having a separate data plan for each device.
It's a three-tiered system of talk minutes, texts, and data, allowing customers to choose between a maximum and minimum amount of each.
"Share Everything plans simplify the experience of selecting a wireless plan because it includes unlimited minutes, and unlimited text, video and picture messaging," a Verizon spokesperson told TechRadar.
"Customers only have to pick a data allowance. These are the plans that match how customers are using their mobile devices."
'The whole unlimited thing'
Shammo announced the good news during a Goldman Sachs investor conference in New York Thursday.
He also noted that when customers discovered they didn't use as much data as they thought, they were more willing to leave behind their unlimited data plans. However, Shammo didn't share any specific numbers with the audience.
"Unlimited is just a word," Shammo said. "It doesn't really mean anything ....The whole unlimited thing is going by the wayside."
The shared pool plan is a data management model that's becoming increasingly popular with some wireless carriers. And it's no surprise the plans are gaining traction since these carries are nudging customers towards the new subscription model.
In June, Verizon announced its intention to discontinue most of its unlimited data plans in favor of the shared pool subscription.
If current customers want to upgrade to the iPhone 5 and keep their unlimited data plans, they will have to forgo the discount that usually comes with a renewed contract. That means shelling out about $650 for the cheapest version of the iPhone 5, compared to around $200 with a contract.
The competition
AT&T is another carrier favoring a shared data bucket plan.
The mobile company is taking a different tactic to incentivize customers to move plans: it's blocking the video-calling app, FaceTime, over its cellular service for customers who don't dip their toes in the data pool plan. However, the move has attracted criticism from net neutrality advocates.
However, mobile users who want unlimited data plans still have options. Sprint Nextel and T-Mobile will continue to offer unlimited mobile contracts.
Since the two smaller wireless companies don't have as advanced wireless networks as their larger competitors, the unlimited data plans are expect to help them pick up more subscribers.
While Sprint and T-Mobile play catch-up, Verizon is leveraging its more speedy LTE network to win the next leg of the wireless speed race.
The iPhone 5 is the first of Apple's smartphones to use 4G LTE technology. Shammo said Verizon's large 4G availability will give the company a strategic advantage as users are expected to upgrade to the iPhone 5 in droves.
Via CNET
Sign up to receive daily breaking news, reviews, opinion, analysis, deals and more from the world of tech.