There's nothing out there that says Apple's going to change the sizes of the iPhone 6S screen from the 4.7-inch display unveiled last year, and the same goes for the 5.5-inch iPhone 6S Plus.
That's okay because the iPhone 6S may finally be bumped up to a Full HD 1080p resolution, and we'd much rather have that than a change to the screen size.
It's not close to the 2K resolutions on several Android phones, or the 4K display being touted by the new Sony Xperia Z5. However, it's a step up from the iPhone 6 1334 x 750 pixel spread.
The iPhone 6S Plus is likely to remain at a 1920 x 1080 resolution, but both new phones could sport a brighter, more color accurate screen. That's even more important these days in direct sunlight.
Moreover, the new iPhone displays are supposed to be loaded with Force Touch technology. iPhone 6S Force Touch or 3D Touch is said to add pressure-sensitive interfaces.
Hidden submenus or word definition shortcuts could pop up with longer and harder presses, exactly like we've seen from the Apple Watch and new MacBook trackpad, for a helpful, but minor addition.
iPhone 6S: Dimensions
Good news for case manufacturers and consumer who already bought an expensive sheath for their iPhone 6. Apple is said to be keeping the iPhone 6S the same length, width and height.
It'll again measure 138.1 x 67 x 6.9mm, or 5.44 x 2.64 x 0.27in, which is still .1mm thicker than the Samsung Galaxy S6. That's okay, because phones need battery features, not ultra-thin chassis, according to consumers we've talked to.
The iPhone 6S Plus is also expected to mirror the 6 Plus dimensions, at 158.1 x 77.8 x 7.1mm, or 6.22 3.06 x 0.28in. The Samsung Galaxy Note 5 has the same thickness, again, as if that matters.
There's one report that says Apple will increase the size by an almost indistinguishable measurement to the naked eye, due to its inclusion of Force Touch components, but that hasn't been substituted just yet.
iPhone 6S: Camera
Apple is expected to at last step away from its 8MP camera by including an overdue 12MP rear camera and 5-megapixel front-facing iPhone 6S camera. It's just in time.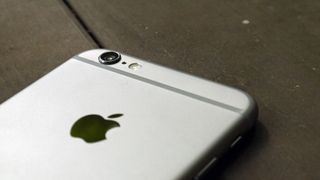 Samsung has really raised the bar, not only with a higher megapixel count, but better image processor software and photo editing tools in its Samsung Galaxy S6 and Note 5 phones.
In other words, don't expect Apple to make an incremental update with its camera lens and module this time around. Instead, we may see it leap closer to "DSLR-like photo quality" in a way that doesn't make that statement sound like typical marketing hype this time around.
iPhone 6S: Battery life
There are conflicting reports on whether or not the iPhone 6S and iPhone 6S Plus battery life will be much improved over the all-day power of last year's phones.
Rumors have always pointed to better battery life thanks to several hardware and iOS 9 software optimizations, but in recent days, we've been hearing that the actual battery capacity in the new phones will be smaller.
The reduced battery size reports come from sources in China, so nothing is confirmed, and Apple isn't likely to tout these specs on stage during its press conference if that's the case.
We'll know for sure when someone cracks open the iPhone 6S in a teardown when the phone actually launches. But don't worry too much. Apple is more likely have tweaked its components and iOS 9 operating system just enough to meet your all-day battery life expectations, regardless.