Google Daydream is baked into the OS on the , , and has since been added to many other Android phones.
Coming off of the news that , we've updated our growing list of devices that support the VR platform.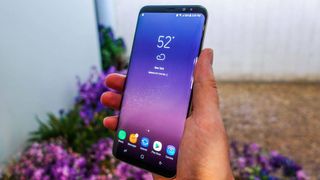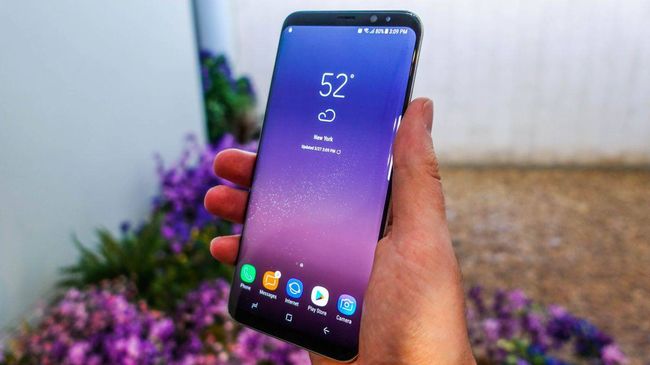 Samsung Galaxy S8 and S8 Plus
Samsung's latest flagship smartphones are the most recent candidates to earn Daydream support. Coming off the Google IO 2017 announcements in May, we've finally been treated to the update in August.
These phones are among the most capable smartphones that can pop into a Daydream View headset. Equipped with a Snapdragon 835, 4GB of RAM, and depending on which phone you have, either a 5.8-inch or 6.2-inch screen, these beg to play the latest Daydream apps and games.
ZTE Axon 7
The Axon 7 stuns with its 5.5-inch AMOLED display that runs at 2,560 x 1,440. This resolution will provide a more crisp experience than a 1080p screen, much like the ones you'll find on the OnePlus 3 and Nexus 5X.
A bleeding-edge display is a crucial ingredient in modern VR, but the Axon 7 also looks to offer up plenty of power to back it up.
It will launch with two variations: one with 4GB RAM and another with 6GB RAM. Each will feature the Qualcomm Snapdragon 820 clocked at 2.2GHz.
The Nougat 7.1 update has yet to land on the Axon 7, but during CES 2017, Google and ZTE announced that it's coming very soon. And, with its low price tag, it's one of the cheapest ways to get in the Daydream door.
Google Pixel and Pixel XL
Google's Pixel and Pixel XL launched alongside the Daydream View headset, and among the other compatible devices, will currently provide the best VR experience thanks to their Snapdragon 821 and 4GB RAM outfit.
These phones, while totally capable now and in the future, will likely be outpaced early in 2017 with the incoming Snapdragon 835 system-on-a-chip.
Moto Z, Moto Z Force, Moto Z2 Force
The multi-talented Moto Z and the Verizon-exclusive Moto Z Force are compatible with the Google Daydream View.
Each is stocked with the Snapdragon 820 and 4GB RAM, and shine with 2,560 x 1,440 OLED displays, which make them ideal candidates for mobile VR.
The new Moto Z2 Force has been confirmed to support Daydream, though we've been told that the code isn't ready to launch on time with the phone's arrival on August 10.
Huawei Mate 9 Pro
While this phone is very similar in specifications to the Huawei Mate 9, it boasts a QHD AMOLED screen instead of FHD LCD used on the lower-end Mate 9, which makes it a prime candidate for Daydream compatibility.
Unlike the other options, Huawei's bucks the Snapdragon SoC in favor of its own Kirin 960 octa-core system on a chip. Paired with 6GB of RAM, this is one of the best ways to experience Daydream VR.
Asus ZenFone AR
The Asus ZenFone AR debuted at CES 2017 and is one of the most impressive phones to run Daydream. It houses a Snapdragon 821, like the Google Pixel and Google Pixel XL, but also comes in 6GB and 8GB variants.
It features a QHD Super AMOLED display to allow for rich colors and deep blacks, a necessity for Daydream VR.
What's most impressive is that the ZenFone AR is also Tango-compatible with its dual-camera setup on the phone's rear.
This phone will be arriving as a Verizon-exclusive device soon, so stay tuned for our full review.