Computex 2022 runs from May 23 - May 27 in Taipei, Taiwan, and is the biggest - and most exciting - computing event in the calendar.
Unlike last year, which was online-only (with Computex 2020 being cancelled altogether), Computex 2022 is happening in-person.
But because Taiwan is still limiting international visitors due to the Covid-19 pandemic, press from other parts of the world aren't there in the kind of numbers we've been used to seeing pre-pandemic. And that includes us. TechRadar is remotely covering Computex 2022, but that won't mean you'll miss out. We'll still bring you all the biggest breaking news as it emerges from the show.
This includes keynote presentations from Nvidia and AMD, as well as showings from Asus, Gigabyte and more. These big players all have headquarters in Taiwan, of course; other international companies may not be present. That's the case for Intel, which is probably the most noticeable absence from this year's event.
Still, Computex 2022 should be an exciting showcase for the future of computing, so read on for all the breaking news as it happens.
Cut to the chase
What is it? The biggest computing conference of the year
When is it? May 23 - May 27 2022
Where is it? Taipei, Taiwan
Computex 2022 date
Computex 2022 officially kicks off on May 23, 2022 and lasts until May 27 (Taiwan time). As in previous years, Nvidia and AMD will be hosting keynote presentations on the first day.
We expect other manufacturers to announce new products throughout the week from big Taiwanese companies such as Asus, Acer and Gigabyte.
Computex 2022 news
Nvidia's monster 144-core Grace CPU Superchip is coming to a system near you
Nvidia has revealed that its highly-anticipated Grace CPU Superchip is set to feature in a range of new servers launching in the first half of 2023.
The new systems - from the likes of Asus, Gigabyte, Supermicro and others - will be based on four new 2U reference designs teased by Nvidia at Computex 2022.
The race CPU Superchip is comprised of two Grace CPUs linked up via high-speed NVLink interconnect, in a similar fashion to Apple's M1 Ultra chip, and offers a huge 144-cores with 1TB/s of bandwidth.
Microsoft uses Computex 2022 to show how Windows 11 can fit into our lives
Microsoft is at Computex 2022, and it used its presentation to talk about how Windows 11 can fit into people's lives.
In a video played at the event, Panos Panay, Chief Product Officer for Windows and Devices at Microsoft, and Nicole Dezen, VP of Device Partner Sales, explain that s that going by Microsoft's data, people are accepting the offer to upgrade to Windows 11 at twice the rate that was witnessed with Windows 10, with businesses apparently adopting the new OS faster than with any previous versions of Windows.
It's a busy week for Microsoft, as it's also hosting its own Build 2022 event.
Mediatek's Wi-Fi 7 promises speeds 100x faster than your average broadband
One of the best things about Computex is getting an idea of what the future of tech will be like, and Mediatek did just that by talking about its Wi-Fi 7 chips that could offer incredible speeds, and over 100 times faster than your average broadband speeds. Could this be the end of Ethernet?
Is there actually any point in a 500 Hz gaming monitor?
One of the most eye-catching announcements so far at Computex 2022 has been this incredibly fast 500Hz gaming monitor from Asus. This will be the world's fastest monitor, but it's led our computing writer Jess to wonder if there's actually any point in a 500 Hz gaming monitor?
Microsoft uses Computex 2022 to show how Windows 11 can fit into our lives
Ahead of Microsoft's Build 2022 event, a couple of top execs at the software giant have been talking about the broad topic of 'how Windows 11 empowers customers in a hybrid world' at Computex 2022.
Panos Panay, Chief Product Officer for Windows and Devices at Microsoft, and Nicole Dezen, VP of Device Partner Sales, took time out to discuss Windows 11 in a video, touching on some interesting points, and revealing some statistics.
Is there actually any point in a 500 Hz gaming monitor?
Nvidia didn't release any new graphics cards during its keynote, but it did introduce its latest collaborative effort with Asus to create the worlds fastest gaming monitor: the Asus ROG Swift 500 Hz.
But will anyone actually get the full benefit of that refresh rate, given the human eye can supposedly only see 60 FPS? Introduced as the "lowest latency, highest refresh rate G-sync esports display ever created" in the announcement, the Asus Rog Swift 500 Hz is rocking a 1080p resolution 24-inch screen with a brand new TN panel.
This is very much a display for folks who exclusively play competitive esports titles. TN panels are very low latency but use pretty dated technology by modern display standards as a tradeoff; you're sacrificing display quality for speed. That said, the market is hardly lacking in options for those of you who want something with both a high refresh rate and resolution.
Nvidia goes (even more) green with new liquid-cooled GPUs
While PC gamers didn't get any new GPUs from Nvidia at Computex 2022, professional users had a lot to enjoy, including new liquid-cooled GPUs, the first time the company has offered direct-to-chip liquid cooling.
They won't be for gaming, but come with A100 GPUs which include a HGX A100 server, and are designed for data centers, and should allow these centers to keep cool more efficiently.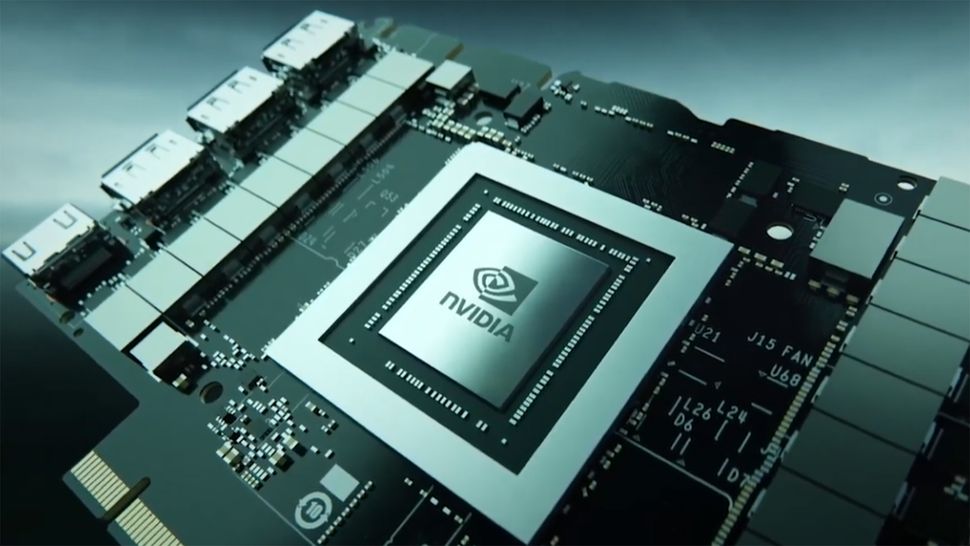 Nvidia Computex 2022: everything you need to know
Nvidia's Computex 2022 keynote is now over, and while there was some interesting news concerning server and networking, PC gamers were probably left a bit disappointed.
As we explain in our Nvidia Computex 2022 roundup, while there was news about new games supporting Nvidia's impressive DLSS tech that helps boost performance, as well as Nvidia Reflex, there was no hint of future RTX 4000 GPUs.
Corsair's first gaming laptop is powerful, thin, and comes with a surprise up its sleeve
One of the biggest surprises of Computex 2022 came during AMD's keynote, where it was announced that component maker Corsair was going to launch its first ever gaming laptop.
Corsair is a well-known brand in PC gaming, but it usually makes components and peripherals, rather than systems. However, in recent years its Corsair One compact gaming PCs have been gaining a lot of attention, and now it'll also make laptops with the Corsair Voyager.
As you may expect by it being announced during AMD's keynote, the Corsair Voyager a1600 AMD Advantage Edition features Ryzen 6000 mobile CPUs in combination with Radeon RX 6800M graphics, plus bags of RAM and storage. We always like seeing new companies join the laptop market, so we'll be keeping a close eye on this one.
AMD picks a fight with Intel at Computex 2022 - but where were the GPUs?
Computex 2022 kicked off with AMD's keynote presentation, which was led by the company's CEO, Dr Lisa Su.
We got some exciting looks at AMD's upcoming Ryzen 7000 desktop CPUs, a new processor for budget laptops, and some exciting-sounding new thin and light gaming laptops - including one from Corsair!
What we didn't see were any future graphics cards. We'll have to sit tight to find out more about AMD's GPU plans at a later date.
AMD at Computex 2022
AMD CEO Lisa Su gave the keynote address at Computex 2022, as per tradition. It was a packed keynote, and you can view the replay above.
We saw some more of AMD's new Ryzen 7000 processors. Announced at CES 2022, these new chips will offer DDR5 and PCIe 5.0 support, and will be using new Zen 4 architecture based on a 5nm node, compared to 7nm of previous Ryzen chips.
We didn't see new high-end processors for laptops, however. They are more likely to arrive in 2023.
As for AMD's GPUs, we didn't see any RDNA 3 RX 7000 GPUs. These are expected to launch later this year to compete with rival Nvidia's next generation of graphics cards, but we don't know much about them.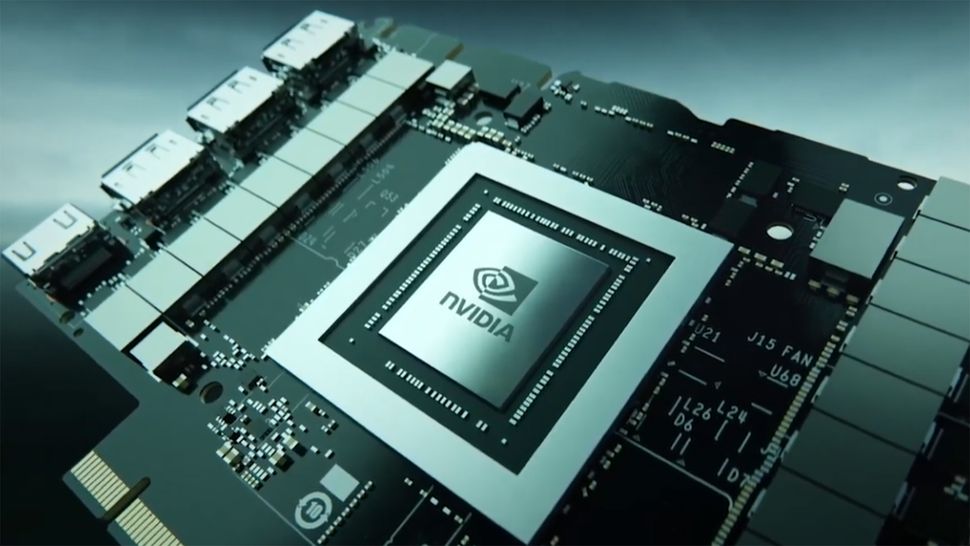 Nvidia at Computex 2022
Nvidia kicked off its presentation at 8PM PT on May 23 (11PM ET, or 4AM May 24 BST), but PC gamers might be left feeling a tad deflated as we were hoping Team Green might tease its RTX 4000 series of 'Lovelace' GPUs that are speculated to be released later this year.
Sadly, these didn't make an appearance, but there's still a good chance we will be fed some scraps of information from Nvidia ahead of the RTX 4080 and RTX 4090 unveiling, rumored to be as early as July.
What we did get however was a lot of new data center and advanced computing stuff, with designs teased for the Grace-Hopper superchip that's set to ship in early 2023. This will be Nvidia's own lineup of Arm-based server CPUs, so not much to get excited about if you're an everyday consumer, but there's plenty to geek out over if you dig computer architecture and machine learning.
Our own computing editor John Loeffler had this to say in our live blog coverage of the event:

"Wow, that was a lot of AI and cloud services. Cloud computing is the fastest-growing sector of the market by a long stretch, so it makes sense. After watching the AMD and Nvidia Computex 2022 Keynote back to back, it is really remarkable how AMD is just not in that space at all, while Nvidia honestly treated gaming as a bit of an afterthought in this keynote."
Something that we think nobody anticipated was going to be unveiled by Nvidia last night was a gaming monitor, but this isn't just any old screen - this Nvidia Reflex monitor from Asus is the world's first 500Hz G-sync display.
This has apparently been designed from the ground up for esports, but we're a tad skeptical about how useful 500Hz is going to be in practice, or if those who use it will even be able to tell the difference between a 500Hz and 240Hz refresh rate.
Intel at Computex 2022
Sadly, Intel won't be at this year's event. This is likely to be because of Taiwan's still strict Covid-19 policies. Unlike Nvidia and AMD, which are based in Taiwan, Intel executives may have found it too complicated to attend in any meaningful capacity.
Instead, Intel held its own event earlier this year. So, if you want to find out more about upcoming Raptor Lake processors, and to find out more about Arc Alchemist GPUs - which will see Intel take on AMD and Nvidia in the gaming graphics card market, then it won't be at Computex 2022.