The best Fitbit Versa sales, deals, and prices for November 2023
Your guide to today's best Fitbit Versa sales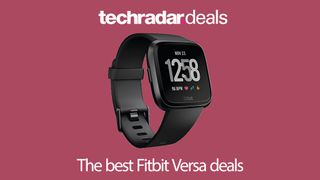 (Image credit: Future)
If you're on the hunt for a budget-friendly fitness tracker, Fitbit Versa deals can certainly save you plenty of cash on an already affordable device. These wristpieces are already considerably cheaper than the likes of Apple and Samsung's premium devices, so any further savings are all the more impressive. You'll find all the latest prices on some of our favorite models just below (and models that regularly offer excellent value for money), so you can stay on top of all the latest Fitbit Versa deals as soon as they hit the market.
The Fitbit Versa is a fitness focus smartwatch from Fitbit that can track activity, heart rate, and calories burned. The Versa will also help you keep on track with your health and fitness goals with personalized reminders. Enjoy your favorite music on the Versa with 300+ songs that you can store or connect to Bluetooth headphones so you can listen to music or podcasts wire-free. The Versa also has basic smartwatch features such as getting calls, texts, and notifications and accessing your favorite apps.

Since the 2019 release of the Fitbit Versa, the company has introduced the Fitbit Versa Lite, the Fitbit Versa Special Edition, and the Fitbit Versa 2, 3 and 4. You'll find all the best Fitbit Versa deals below and information about each model, so you decide which price and smartwatch are right for you.
The best Fitbit Versa sales and deals
The best Fitbit Versa 4 deals
The Fitbit Versa 4 is the latest Versa model, just released in September of last year with a launch price of $229.95 / £199.99 / $379.95AU, which is the exact starting cost of the Versa 3. You're getting many of the same features as its predecessor, such as heart rate tracking, GPS technology, and activity and calorie tracking. Some improvements to the Vera 4 include a thinner and lighter design, advanced sleep insights, and 40+ exercise modes. The Versa 4 also has an impressive six days of battery life, compatibility with Amazon Alexa, and the ability to get call, text, and app notifications.
The best Fitbit Versa Lite deals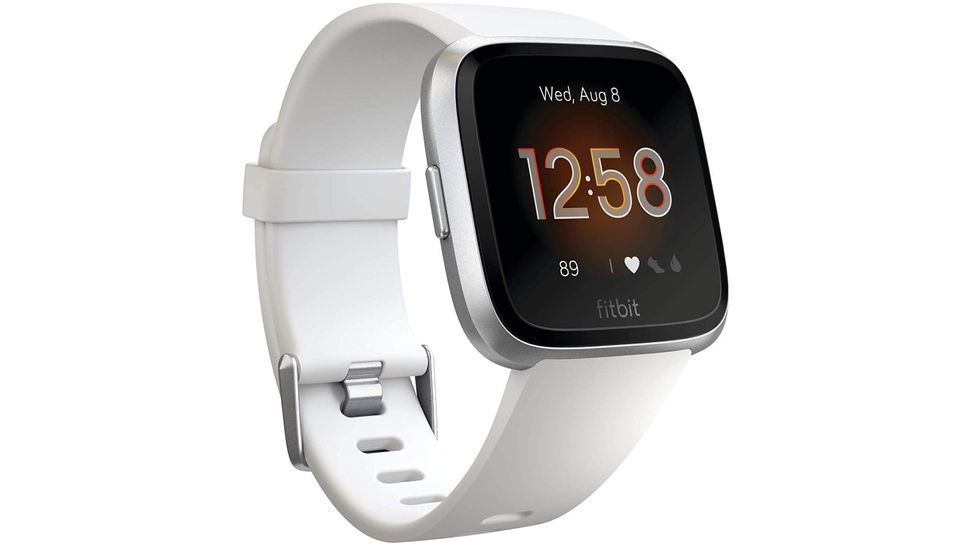 If you're looking for a cheaper version of the Fitbit Versa, then you're in luck. The Fitbit Versa Lite is priced significantly lower than the original Fitbit, with a starting cost of $159.95 / £149.99 /AU$249.95.
The Fitbit Versa Lite Edition has many of the core features that the Fitbit Versa has despite its lower price tag. The Versa Lite can track your heart rate and all-day activity like steps, distance, active minutes, and calories burned as well as sleep with helpful insights. The Versa Lite also has the standard smartwatch features such as call, text, and calendar notifications, as well as access to your favorite apps.
So what does the Versa Lite Edition lack? Unlike the original Fitbit Versa and Special Edition, the Versa Lite doesn't have personalized on-screen workouts, and you also can't upload and store your music to the smartwatch.
The best Fitbit Versa 3 deals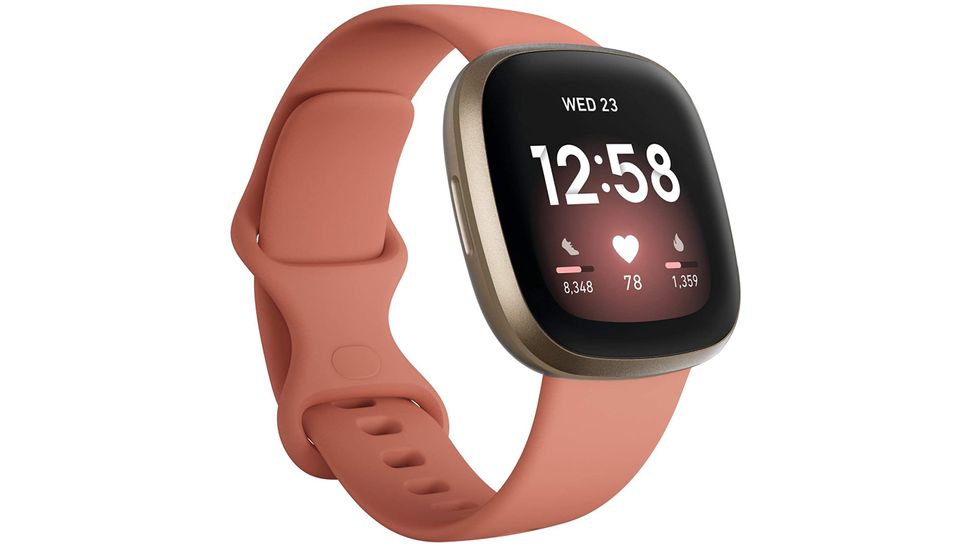 Released last year, the Fitbit Versa 3 had a launch price of $229 / £199 / AU$399 and features a larger 40mm AMOLED display. Unlike its predecessor, the Versa 3 now includes a built-in GPS that allows you to track walks, runs, bike rides, or hikes without your phone nearby. You'll also be able to see your workout intensity map in the Fitbit app.

The Vera 3 packs all those fitness tracking features that have made Fitbit a household name, plus you're getting a massive six-day battery life, an always-on AMOLED display, and PulsePulse 2.0 for better heart rate tracking and nightly blood oxygen readings.
The best Fitbit Versa 2 deals and sales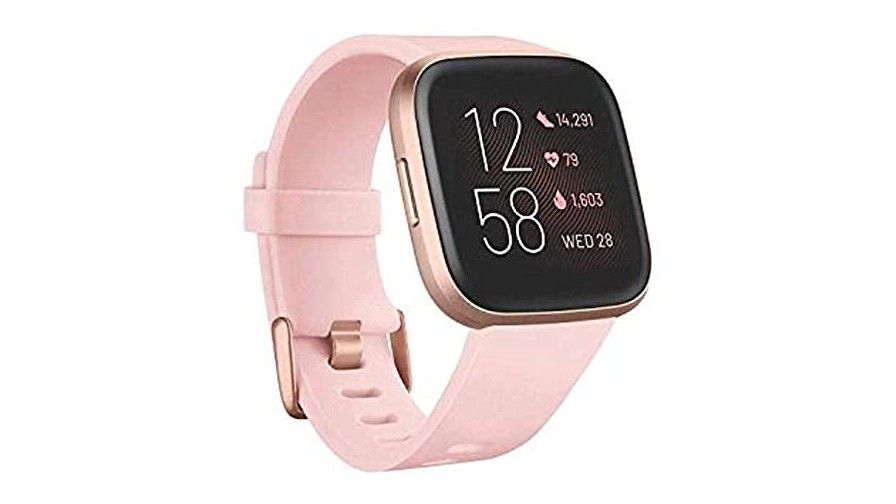 The Fitbit Versa 2 was just released in 2019 with a starting price of $199 / £199 / AU$329. Fitbit's 2nd generation smartwatch features an updated design with a bright AMOLED touchscreen and an always-on display option. The Versa 2 includes a new processor which Fitbit claims to be its fastest yet and offers a further 24 hours of battery life.

The smartwatch also now has Amazon Alexa built-in, which allows you to check the weather, set timers, and control other smart home devices using just your voice. The Versa 2 offers the same health and fitness features as the original smartwatch with 24/7 heart rate monitoring and helpful insights into your sleep. You can also send messages, make calls, and receive notifications.
The best Fitbit Versa deals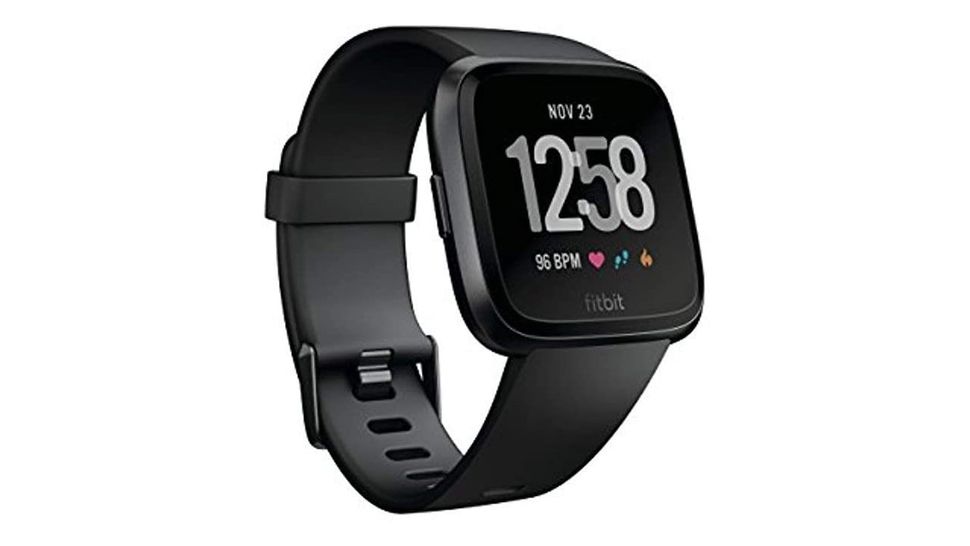 The Fitbit Versa tracks all of your activity, including steps, heart rate, distance, calories burned, floors climbed, active minutes, hourly activity, and stationary time. The Versa smartwatch is also waterproof, so you can tracks laps and calories burned during swim workouts. Enjoy your favorite music on the Versa with 300+ songs that you can store or connect to Bluetooth headphones so you can listen to music or podcasts wire-free.

The Fitbit Versa price normally retails for $199.99 / £199.99 / AU$299.99, but thanks to newer releases you can typically find discounts on the smartwatch from third-party retailers.
The best Fitbit Versa Special Edition deals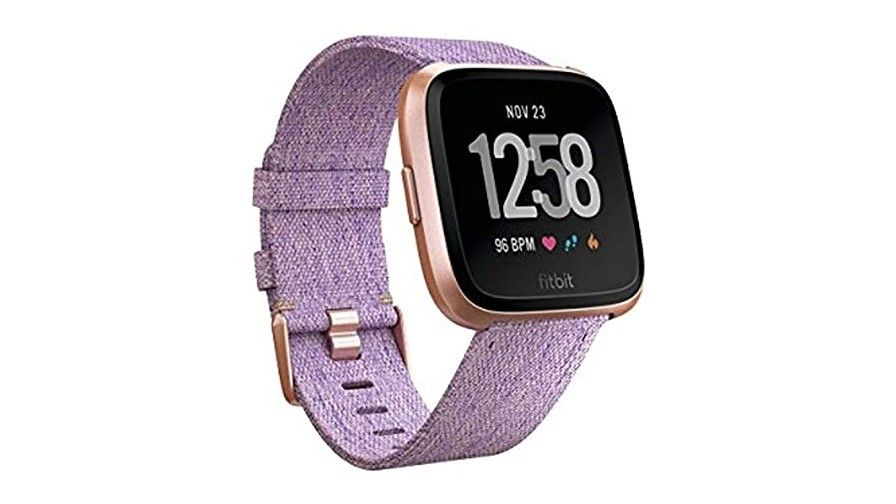 If you're interested in contactless payments or switching up the look of the Versa smartwatch, then you can upgrade to the Fitbit Versa Special Edition. The special edition version of the smartwatch allows you to choose from a charcoal or lavender woven band rather than the classic Versa band. The Fitbit Versa Special Edition also has a built-in NFC chip that allows you to make secure payments without your wallet. You can make payments on the go with your credit and debit cards with a tap of your wrist anywhere that accepts contactless payments.
How much does a Fitbit Versa cost?
One of the biggest selling points of the Fitbit Versa vs. an Apple Watch is the price. The Fitbit Versa retails for $199.99 / £199.99 / AU$299.99 and is one of the best smartwatches you can get for under $200. Since the Versa has been out for almost a year, you can normally find discounts and sales from popular retailers on the smartwatch.
What are the best features of the Fitbit Versa?
Some of the key features of the Fitbit Versa are the design, health and fitness tracking and the long-lasting battery. The Versa design got a makeover from the previous model and now has a more attractive, sleek look for everyday wear. The Versa smartwatch will also track your sleep, letting you know the time spent in different stages and personalized tips on how to improve. The Fitbit Versa offers a 4+ day battery life so you can track your activity, play music, text and more throughout the day without worrying of recharging your battery.
Fitbit Versa bands
Specific Fitbit devices do have interchangeable bands, and the Fitbit Versa is one that can be customized with interchangeable wristbands. Several retailers besides the Fitbit website sell Versa bands such as Amazon and Walmart. Styles include bands that look more like a traditional watch and bands that have more sporty features such as breathable air holes. The interchangeable wristbands are also made out of variety of different materials that include stainless steel, woven fabric, and leather to name a few.
Learn more about the Fitbit smartwatch with our Fitbit Versa review and also learn about the cheapest Fitbit Versa with our Fitbit Versa Lite review.

See more of the best cheap Fitbit sale prices and deals that are currently available. And, if you're looking for more of a tracker than a true smartwatch, you can check out our guide to the Fitbit Charge 5 vs Fitbit Luxe, to check which one's right for you.
Sign up for Black Friday email alerts!
Get the hottest deals available in your inbox plus news, reviews, opinion, analysis and more from the TechRadar team.