You can start a 7-day free trial from Adobe by clicking here

(opens in new tab)

.
Want to know how to download Adobe After Effects free or through a Creative Cloud subscription?
Filled with a professional post-production toolkit, Adobe's Hollywood-grade motion graphics app is widely considered the best VFX software in the industry (including in our tests). But you can't buy it - it's subscription-only, with a range of different plans to suit different content creators.
We take a look at how to try After Effects free, the many Creative Cloud plans and prices, and how you can squeeze the best value for money from your subscription.
Today's best Adobe After Effects deals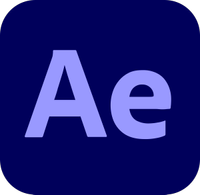 (opens in new tab)
Adobe After Effects is our pick for the best video effects software. It's a VFX powerhouse, packing industry-grade effects and features that make mastering motion graphics simple. You can download After Effects free with a 7-day free trial - then start your Creative Cloud subscription or cancel before the trial ends at no cost.
How to download Adobe After Effects
Can I download Adobe After Effects for free?
You can download Adobe After Effects free - you just can't keep it. Adobe only offers users a seven-day free trial.
To start your free After Effects download, you'll choose between a trial of After Effects on its own or all of Adobe's Creative Cloud All Apps subscription.
You'll need to add your payment details. If you don't want to commit long-term, you can cancel anytime during the trial period.
During your free, seven-day trial, you can try out all features and decide whether it's the right VFX software for you. Once the trial is over, there's no way to keep using After Effects for free - you'll need to pay a subscription to keep crafting new effects.
How do I buy Adobe After Effects
If you want to buy and keep After Effects, subscription is the only option.
You can get a a standalone After Effects subscription, or opt for the Creative Cloud All Apps plan. This unlocks over 20 apps built to work together for faster workflows. For video editors, CC All Apps includes After Effects, Premiere Pro, and mobile editing app Premiere Rush.
Beyond that, you'll get access to Photoshop, Lightroom, and Illustrator - one of the best graphic design software tools in the business.
If you're considering diving deep into the Adobe design-world, the Creative Cloud All Apps subscription may prove the most cost-effective, especially if you use three or more apps.
What's the price for Adobe After Effects?
To use After Effects as a standalone app you'll be tied in to at least a monthly subscription, but a yearly plan is discounted. Choose the plan that suits your budget.
If you choose the annual, billed monthly plan, remember it's like a phone contract - there's an early exit fee for terminating the payments and subscription before the year is up.
Adobe After Effects subscription prices
Monthly: $31.49 / £30.34 / AU$45.99
Annual billed monthly: $20.99 / £19.97 / AU$29.99
Annual upfront: $239.88 / £238.42 / AU$343.07

Creative Cloud All Apps subscription prices
Monthly: $79.49 / £75.85 / AU$114.99
Annual billed monthly: $52.99 / £49.94 / AU$76.99
Annual upfront: $599.88 / £596.33 / AU$871.07

Note: while these prices are correct at the time of writing, prices outside the US fluctuate regularly with the exchange rates. All subscriptions can be canceled with a full refund within the first 14 days.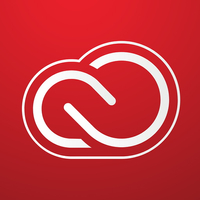 (opens in new tab)
Download Adobe After Effects as part of the Creative Cloud All Apps subscription plan.
Creative Cloud unlocks Hollywood-grade video and photo editor tools like Premiere Pro, After Effects, and Photoshop in one package. If you're a content creator working deep within the Adobe ecosystem, the All Apps subscription could make sense.
After Effects discounts for teachers and students
There's a students and teacher discount from Adobe - however, it's only to the Creative Cloud All Apps subscription plan at a discounted rate. This package includes all the desktop and mobile applications, including the standard 100GB of cloud storage,
After Effects student-teacher prices
Annual billed monthly: $19.99 / £16.24 / AU$21.99 a month for the first year, $29.99 / £25.28 / AU$43.99 a month afterward.
Annual upfront: $239.88 / £238.42 / AU$343.07
As with the other Adobe Creative Cloud plans, you'll need to be willing to commit for the whole year. You still have the option to pay for the entire year upfront, but it doesn't work out any cheaper in this instance.
You'll need to prove you're eligible for the discount, for example, using a academia-issued email address.
Discounted commercial licensing options for businesses are also available.
Adobe After Effects: Key information
What is Adobe After Effects?
After Effects is a VFX and motion graphics tool from Adobe. The software is available on Mac and Windows.
The post-production program has become an industry-standard, packed with professional-grade features used to produce special effects for many high-end films and TV series.
Even if you're not at that level just yet, the video effects tool is still not difficult to use for even basic functions, such as adding animated titles to your movies or color grading your footage.
What computer do I need to run Adobe After Effects?
Like computers for photo editing and graphic design, VFX software are resource-intensive. And they demand a powerful graphics card to run smoothly.
You'll also want the best RAM and CPU. Although processors aren't as important for an After Effects PC, they're the lifeblood of the best video editing computers and laptops for video editing, if you're cutting content and creating effects.
Swipe to scroll horizontally
Recommended minimum specs for After Effects on PC and Mac

| | |
| --- | --- |
| Row 0 - Cell 0 | Row 0 - Cell 1 |
| Operating system | Windows 10 / macOS Monterey or later |
| Processor | Intel / AMD / Silicon 8-core or above |
| Graphics | 4GB GPU VRAM |
| RAM | 32GB |
You can see the full details over on Adobe's After Effects system requirements page (opens in new tab).
How can I get started with After Effects?
Adobe After Effects is an incredibly in-depth and powerful app. In our review, we recognised that "it can be an overwhelming VFX app, but there's really very little you can't do with it." So, it can be confusing at first if you're new to motion graphics.
Adobe offer a series of After Effects tutorials (opens in new tab), categrozied by beginner and experienced. It's a great place to start the journey.
But don't worry if you still find yourself stuck at first. It's a complex visual effects program - it takes even the most adept compositors time to master.
Can I download After Effects on Android and iOS?
After Effects is a desktop-only application. Unlike Premiere Rush, Adobe's stripped-back on-the-go video editing app, there's no After Effects equivalent Adobe software for mobile devices.
If you're looking for motion graphics software that works on tablets and phones, there are alternatives to Adobe After Effects for Android and iOS.
Core Animator and LumaFX both offer impressive effects-editing capability. As you'd expected for a mobile effects editor, these apps don't quite equal the flexibility and depth of After Effects. DaVinci Resolve for iPad also offers up the same effects and video editing software you find in the desktop version.
What Adobe After Effects alternatives are best?
We've tested, reviewed, and rated the best Adobe After Effects alternatives - including free and subscription-free options. Top choices worth exploring include:
Hitfilm Pro sits at the top of our list. The all-in-one video editing and VFX suite works like After Effects and Premiere Pro combined, has a similar range of effects features, and it's available for a one-off fee.
Blackmagic Fusion - part of DaVinci Resolve - is easily the best free alternative to After Effects. It has non-linear editing and VFX, color, and audio editing, all rolled into one package. For professional compositors, Fusion is also available as a standalone product with extra features you won't find in the free version.
Apple Motion is a great After Effects alternative if you edit with Final Cut Pro, Just as AE seamlessly integrates with Premiere Pro, so Motion integrates with FCP. It's not quite as feature-packed as After Effects, and it's only available on Mac, but it's relatively easy to use for a one-off purchase.