This lesser-known Apple Watch Ultra skill can help improve your gym workout
My most frustrating smartwatch issue solved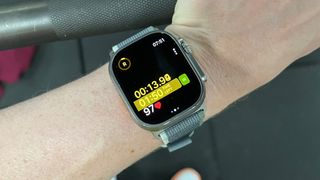 (Image credit: Future)
At one time, I believed that there was very little point in using most smartwatches in the gym, especially while lifting weights. Garmin has made a valiant effort with a strength training profile that counts your reps automatically, but it's not perfect, and frustratingly difficult to control.
Most of the best smartwatches excel at GPS-recorded outdoor workouts and have specific metrics for cycling, running, and swimming to measure output. However, for gym workouts, yoga, weightlifting, and so on, there are only a couple of ways to track your progress: heart rate, calories burned, and… that's more or less it. When it comes to reps, weight lifted, or time spent holding a plank, you might as well use a notes app or old-school pen-and-paper.
Consequently, I got into the habit of wearing my smartwatch to the gym to record heart rate and calorie info, and check the time, but otherwise, it wasn't much help. However, during my testing of Apple's latest Watch devices (see my Apple Watch Series 9 review and Apple Watch Ultra 2 review for my verdicts), I found a function I hadn't used before: the Custom Workouts feature on the Traditional Strength Training workout profile.
Custom Workouts offer the ability to build workouts for yourself. Workouts on the Apple Watch are divided into segments – a kilometer traveled, a lap around a track, or a set completed can all count as a segment. Custom Workouts allow you to set up segments ahead of time, including recovery periods set for a certain time.
In the gym, one of the only things I use a watch for is to time my rest periods, but this relies on me setting up a stopwatch or timer function for a set amount of time, and reactivating the timer between every set. Custom Workouts take all the legwork away: with the Apple Watch Ultra, I simply press the Action button after I'm done lifting weights, and a two-minute timer will start counting down. Once the timer is finished, the workout will move into the next segment, actively recording my heart rate and calories burned while I lift weights.
Once I'm finished, I press the Action button again to repeat the process, using the two-minute rest period to recover or change stations. It not only keeps me focused in-between sets, but it also helps me plan my workout ahead of time. I can go to the gym ready to do four sets each of squats, lunges, box jumps and planks, and all I have to do when I get there is to select my Custom Workout labeled 'leg day'.
Below is a guide on how to set up a Custom workout for yourself. You can do this with any Apple Watch, but only the Apple Watch Ultra makes it easier to switch between segments using the Action button. Other Apple Watches require you to swipe over to the 'Pause Workout' and 'Mark Segment' tile.
What you'll need
How to create a Custom Workout on an Apple Watch
1. Select Strength Training
Select the Traditional Strength Training profile, and hit the three dots in the upper-right. Scroll down to Create Workout.
Tap Custom. You are presented with a warmup, cooldown and an +Add button. Hit Add, and choose Work.
2. Select your segments
You're now presented with an option of Open (perfect for sets involving a specific number of reps, like a bench press) or Time (ideal for sets involving isometric holds, such as planks). Tap the one you want. If you choose Time, you'll be required to enter a certain amount of work time, such as one minute.
Tap the Add button again and choose either Work or Recovery. Continue to build your workout in this way.
3. Finish and save
When you're done, scroll down and tap Custom Title. Give your workout a label, such as 'Leg Day' or 'Arm Day', and tap Create Workout.
You'll now be able to access this workout whenever you choose the Traditional Strength Training profile. Creating multiple workouts allows you to set up a whole week's worth of gym routines ahead of time.
You might also like
Get daily insight, inspiration and deals in your inbox
Get the hottest deals available in your inbox plus news, reviews, opinion, analysis and more from the TechRadar team.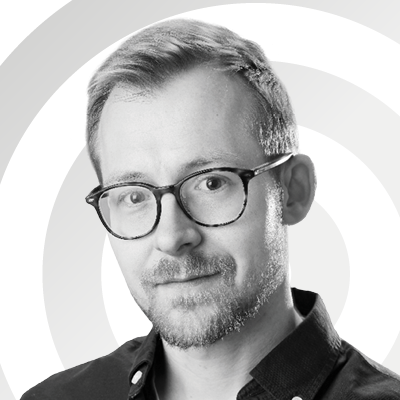 Fitness, Wellness, and Wearables Editor
Matt is TechRadar's expert on all things fitness, wellness and wearable tech. A former staffer at Men's Health, he holds a Master's Degree in journalism from Cardiff and has written for brands like Runner's World, Women's Health, Men's Fitness, LiveScience and Fit&Well on everything fitness tech, exercise, nutrition and mental wellbeing.
Matt's a keen runner, ex-kickboxer, not averse to the odd yoga flow, and insists everyone should stretch every morning. When he's not training or writing about health and fitness, he can be found reading doorstop-thick fantasy books with lots of fictional maps in them.