The Levitex mattress is designed to promote perfect nighttime posture, and I think it delivers. The design is simple but effective, and feels much more luxurious than it looks. Its motion isolation is worth noting too, making this a good choice for anyone who shares a bed with a fidgety partner.
Pros
+

Comfortable medium-firm feel

+

Body felt evenly supported

+

Doesn't trap body heat

+

Promotes natural spinal position
Cons
-

On the thin side

-

Doesn't look that luxe

-

Short trial and warranty

-

Off-gassing took a while to clear
Why you can trust TechRadar We spend hours testing every product or service we review, so you can be sure you're buying the best. Find out more about how we test.
Levitex Mattress: Two-minute review
The Levitex Mattress – also referred to on the brand website as the Lexitex Gravity Defying Mattress and the Levitex Sleep Posture Mattress – is made from proprietary foam, and doesn't feature any memory foam or springs, making it different to other mattresses on the market. This brand is very focused on how sleep products can be used to create the ideal nighttime posture – i.e. one that delivers perfect spinal support and alignment – and it's with this in mind that the Levitex mattress has been developed.
The Levitex includes 10cm high-resistance foam on the base and 10cm pure Levitex foam on the top and has been clinically trialled and proven (by Levitex) to reduce pressure and improve sleep posture. At 20cm, it's slightly thinner in depth than most of our best mattresses, which tend to be closer to 25cm. This doesn't compromise on comfort, however, as it feels streamlined and has impressive edge support that provides maximum sleeping space from edge to edge. The mattress isn't temperature sensitive either – so it won't be affected by you or the room temperature, which is a major plus with an all-foam design.
I trialled the Levitex Gravity Defying Mattress over the course of two months and rated it on pressure relief, motion isolation, edge support, cooling and ease of set up. I was keen to see if the mattress does, in fact, match up to its claim of reducing pressure and improving posture to make me wake up feeling rested and ache-free.
The thing I noticed most when first laying on the Levitex Gravity Defying Mattress is how evenly supported each part of my body felt. It instantly made my back feel at ease, with my spine feeling nicely aligned and comfortable. It's a medium-firm mattress that I think steers more on the firm side. But it does still have that nice bit of bounce, and excellent pressure relief in all the important areas, such as the hips, back and lumbar area. Read on to find out more on what I, and a selection of testers, thought about this all-foam design. Here's my full Levitex Defying Mattress review.
Levitex Mattress review: Price
A mid-range mattress
Discount on the TikTok shop with flash sales every few months
Expect Black Friday deals
This is an upper mid-range price mattress, with what I think feels like a premium finish. It's mindfully crafted and the only mattress design Levitex sells, to complement the equally supportive Levitex pillow. Here's what you'll generally pay for it:
Single: RRP £499
Double: RRP £689
King size: RRP £829
Super king: RRP £979
Levitex seems to purposefully not be a discount brand so you won't see constant mattress sales like you do on some bed-in-a-box company websites. That said, you can benefit from sale prices at peak trading times such as Black Friday and if you're a TikTok user, you may want to take advantage of the TikTok shop where the brand tells me that there are flash sales every few months.
There are four sizes on offer at the time of writing: single, double, king size and super king, and the Levitex Gravity Defying Mattress costs £689 for a double. The company doesn't offer any bundle deals, but if you want to team the mattress with a complementary Levitex pillow, it will cost a further £75. Meanwhile, a Levitex mattress topper costs from £175.
Levitex Mattress review: Specs
Swipe to scroll horizontally
| | |
| --- | --- |
| Price (double) | RRP £689 |
| Firmness | Medium-firm – my rating is 8/10 |
| Materials | Base foam, Levitex foam |
| Depth | 20cm |
| Sizes | Single, double, king size, super king |
| Delivery | Free standard delivery |
| Trial period | 44 nights |
| Guarantee | 5 years |
Levitex Mattress: Materials & design
20cm deep, all-foam foam mattress with removable cover
5-year guarantee that the mattress retains its shape
Foams have an antimicrobial treatment
The Levitex Gravity Defying Mattress is unlike anything I've tried before. It's constructed from a layer of 10cm pure Levitex foam at the top, with a 10cm layer of high-resistance foam on the base. These foams have an antimicrobial treatment that means bacteria, mould and mildew can't live there.
The cover has an interesting geometric design, and can be removed for cleaning. To be honest, I didn't attempt this as getting mattress covers back on their base after washing definitely isn't my forte. There are no handles for easy maneuvering, but as it's on the thinner side, this isn't too much of an issue. Overall, I'd say that although this is far from the most complex or exciting mattress design around, it is effective.
Design score: 4 out of 5
Levitex Mattress review: Comfort
Designed especially to promote good sleep posture
Medium-firm sleep surface keeps you well supported
Excellent for side sleepers, but equally good for back and front sleepers
The Levitex Mattress is the brainchild of James Leinhardt, who spent 10 years working in hospitals helping the chronically ill and injured and realised how important sleep posture is on our general health. With the help of medical director, Dr Ilan, the Levitex mattress and pillow were launched. Both are aimed at helping to ease back pain and improve sleep quality.
The mattress is officially medium-firm feel. I think overall it leans more on the side of firm, but with a top surface that's incredibly soft and feels luxurious to lie on. It contours a little to your shape, but you won't sink in and feel enveloped by it, like you would with a classic memory foam (it's also responsive enough that it's easy to change position on). The Levitex mattress offers excellent pressure relief in all the important areas such as the back and hips. At 20cm, the depth is thinner than anything I've tried before so I wasn't expecting to find the mattress so supportive and comfortable.
To get more of an insight into how supportive the Levitex mattress, I used an 8kg weight to measure the sinkage of the mattress. The weight is meant to simulate the feel of a person's body sinking into the mattress and I measured it giving a 4cm sinkage value, which is a reasonable score for a medium-firm mattress.
One of the most noteworthy features of the all-foam Levitex mattress is just how well it retains its shape. I asked a group of friends varying in height from 5ft 2 to 6ft to try out the mattress and tell me what they thought about its comfort and how well supported their bodies felt.
Overall it made my body feel light, comfortable from top to toe and suitably supported – especially when laying on my back and side. I teamed it with a Levitex pillow that is made from the same foam, so my body felt suitably balanced and at ease. The Levitex mattress is 'clinically researched to make sure it provides you with pressure relief and postural management, so you can wake up rested and free from back pain'. I don't always have back pain, but on the nights that I was feeling particularly creaky I did find myself sleeping deeper and waking up feeling like I'd had a good 7 hours.
One of our front sleeping testers who weighs around 63kg liked how 'held up' her body felt when she was laying on it, while the majority of side sleepers said they were able to quickly get into a really comfortable position. For anyone sleeping on their back, I'd suggest teaming it with the Levitex pillow, which really does a great job at holding your head in place and aligning your spine for a really comfortable sleeping position that feels effortless. With such positive feedback in all sleep positions, I'd say that this mattress might be the sweet spot for anyone who hasn't quite found their ideal sleep position.
Comfort score: 5 out of 5
Levitex mattress review: Performance
Not temperature-sensitive, no issues with overheating
Isolates motion well – a good choice for couples
Great edge support around the perimeter
As well as assessing the Levitex mattress on its comfort and support levels, I also tested it is key areas of performance: temperature regulation (whether or not it sleeps hot), motion isolation (how well it absorbs movements on the surface) and edge support (whether it slopes around the perimeter). This mattress performed impressively well across the board. Here's a closer look...
Temperature regulation
Unlike a memory foam mattress, Levitex foam isn't temperature sensitive. With memory foam the longer you lie on it the softer it becomes and the more you immerse in the foam, the more you run the risk of getting too hot while sleeping. Levitex material properties aren't affected by heat, however, so you won't sink into the foam and will have less body contact with the surface.
There's also the issue that some foams have a tendency to trap body heat, and all-foam mattresses can also lack breathability because there's less space for air to circulate compared to models with springs.
Despite this being an all-foam mattress, I had absolutely no issues with overheating on the Levitex. I found it kept me at a nice, even temperature throughout my testing period.
Temperature regulation score: 4.5 out of 5
Motion isolation
It's no fun being disturbed every time your partner moves in their sleep, and vice versa, which is why good motion isolation technology in a mattress is a must. To find out just how well the Levitex did at limiting movement from side to side, I slept alongside my 6ft partner whose long and lean legs tend to take up quite a bit of space on the king size mattress. As he's a side and front sleeper and I'm a back and side sleeper, we definitely put the mattress to task on this test. We can both report that it really did a good job to hold its structure, with no annoying wobbles or bounce affecting either side when either of us moved.
To further test just how good the mattress's motion isolation is, I conducted a test using an empty wine glass and 5kg weight. I placed the wine glass in the centre of the mattress and dropped the weight 4, 10 and 25 inches away from it. I was keen to see if the wine glass fell over due to the impact of the nearby weight. Impressively, it didn't at any of the distances and although the wine glass stem did wobble considerably at 4 inches away, it proves that the mattress is well constructed to deal with disturbance and motion.
Motion isolation score: 4.5 out of 5
Edge support
If you've ever sat on the side of a mattress only to have the structure flatten and make you feel like you're slipping off, you'll know how important good edge support is on a mattress. The good news is the Levitex mattress definitely doesn't make you feel like you're at a child's soft play. In fact, we were all very pleased with just how well the edges held together when we sat on the sides. Our tallest tester told me that he felt like the mattress evenly supported his body and the streamlined surface gave him a lot of usable sleep space from edge to edge. Personally, I think the edges are above average in terms of being supportive and able to hold their shape.
To further test the edge support, I used the 8kg weight to measure the sinkage at the sides. The results were the same as in the middle of the mattress, which proves just how evenly supportive the mattress is from one edge to the other.
Edge support score: 5 out of 5
Levitex Mattress review: Setup
Arrives boxed, folded, rolled and vacuum packed
Calculates shipping on purchase
Off-gassing took a while to clear
As Levitex only sells one mattress, clicking to buy is straightforward. There is lots of information on the website, however - on the brand, the importance of good sleep posture and the benefits of this mattress.
The mattress arrived promptly boxed and rolled up in vacuum plastic packaging. I had ordered a king size mattress that weighs 29.8kg so once I had taken it out of the cardboard box it was a two-person job to haul it up the stairs.
Image 1 of 3
I lay it onto a wooden slatted bed and cut open the plastic. The mattress comes folded and rolled so it's super compact when it arrives and takes a few hours to form shape, which it did nicely. The fold in the middle of the mattress took a little longer to smooth out, but once it had there were no signs that it had been rolled or folded at all.
Delivery and set up of the mattress was easy. Within a few hours the mattress had reached shape, but I left it for 72 hours to reach its full capability. One of the pros of this mattress is that it doesn't need turning as the foam is designed in such a way that it won't sag. That came as a welcome relief as I had become tired of having to turn my last new mattress once a week for the first three months. One con of this mattress, however, is that the off-gassing – that new factory smell you sometimes get with a new mattress – took a little longer than I'd like to clear.
With this in mind I'd suggest you factor in at least a few days to air the mattress – with a window open if possible - so that the off-gassing reasonably clears before sleeping on it. I also found that it took a couple more weeks of off-gassing lingering around before it really starts to go.
Also note that at 44 days, the trial for this mattress is much shorter than you'll find at any of the big bed brands. Most offer a minimum of 100 nights, some much longer. I suspect that is because at the moment, Levitex is a relatively small company. The same goes for the warranty, which is only 5 years – less time than you'd expect a mattress to last for. Most brands offer a minimum of 10 years.
Setup score: 4 out of 5
Levitex Mattress review: Customer reviews
4.6 rating on 659 reviews on Reviews.io
4.3 stars over 7 reviews on Trustpilot
Positive reviews for back-relieving benefits
I found some customer review comments displayed on the Levitex website that all come pooled in via the Reviews.io website. There are up to 659 to choose from that paint a positive picture of Levitex. These reviews aren't just for the mattress, however, but are based on the Levitex pillow too.
While they are all positive, there are currently only seven reviews about the Levitex brand on the Trustpilot reviews site. Customers state how quickly the products arrive, and there are many general comments on how the Levitex foam has helped with back and neck pain in general. One customer simply says: 'My wife now sleeps'.
Should you buy the Levitex Mattress?
If you've been suffering from a bad back, have chronic pain or are just not able to get comfortable at night, I think this Levitex mattress is worth a try. While it does come rolled up and in a box, this is not your standard bed-in-a-box mattress company. The brand prides itself on having created a product that can provide the optimum sleep posture, and this is something that I felt the instant benefit from.
So if you're mindfully sourcing your mattress – rather than simply looking for a quick fix – I would recommend that you browse the Levitex site and read the clinical research. You will also find tips to help you improve your sleep posture to see whether the mattress could work for you.
The brand also claims that the mattress can improve digestion and circulation, lessen tension in neck and shoulders, reduce snoring and boost your energy levels. Having trialled it for just two months, it's hard to say whether it could do this, but it definitely did a good job at improving my posture, which is where good sleep hygiene starts.
Overall, I think the mattress has excellent pressure relief, great edge support and has easy-care features. While it's not the deepest and plushest of mattresses I or my tester friends have ever tried, we all found it extremely comfortable and great at providing a reliable night's sleep. As a result, I think it's a good option for all sleeping types and makes it onto my top 5 of all-time favourite mattresses. It's only slightly let down by the short trial and warranty.
Levitex Gravity Defying Mattress review: Also consider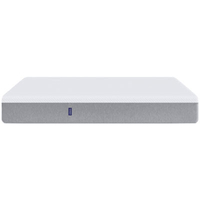 Hypnia Supreme Memory Mattress
Looking for an all-foam alternative that is sub £500? Try the medium-firm, 25cm deep Hypnia Supreme Memory Mattress. It has particularly good motion isolation technology, which works well if you or your partner are particularly restless, and it holds its shape. It regularly goes on sale so keep checking the site for deals.
Read our Hypnia Supreme Memory Mattress review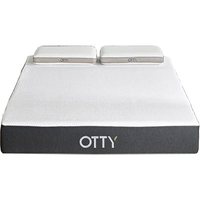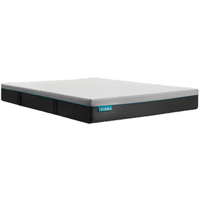 Simbatex Foam Mattress
Another all-foam option that isn't too soft, the Simbatex Foam Mattress has zoned support for shoulders and back. It's great for heavier bodies as it holds its structure very well. It has an open-cell structure foam to enhance its breathability and help you stay at a comfortable temperature in the night.
Read our Simbatex Foam Mattress review
How I tested the Levitex Gravity Defying Mattress
I tested this mattress over the course of two early summer months. The temperature in the room was comfortable and never went over 21 degrees C. I teamed it with Egyptian-cotton bed linen and a Levitex pillow and slept on the mattress alongside my partner.
To get a range of opinion, I asked a few friends varying in heights and weights to try the mattress and tell me how well they think it supported them.
I also ran standardised tests to objectively measure softness, edge support, and motion isolation. Overall, I was keen to see if the mattress does, in fact, match up to its claim of reducing pressure and improving posture to make me 'wake up feeling rested and ache-free'. I am pleased to report that it did.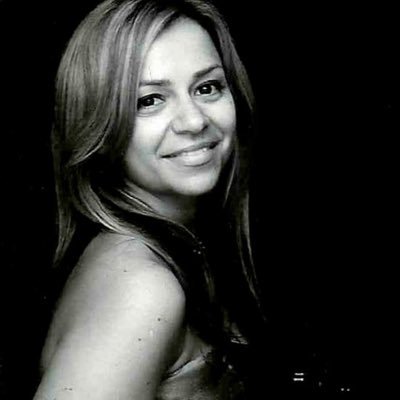 Emily is a lifestyle journalist who writes for a range of publications including TechRadar, Livingetc, Wired, Ideal Home and GQ. She writes about interior design and smart home, gardens, wellbeing, food and fitness and has tested everything from food processors to paddleboards, and bee hives to the best beds. When she's not typing away at her computer, she can be found tending to her Dorset-garden, trying the latest water sport at the beach or acting as chauffeur to her two young kids.