The Hypnia Supreme Memory Mattress is medium-firm with a luxurious finish. It reduces motion transfer really well, and at 25cm deep it provides a sumptuous sleep surface that's comfortable and supportive in all sleep positions, but especially good for back sleepers. Beware of the strong off-gassing smell, though, which takes a while to dissipate.
Pros
+

Great motion isolation

+

Good cooling properties

+

Full-body support
Cons
-

Too soft for some

-

Review model had strong off-gassing

-

Corners a little soft
Why you can trust TechRadar We spend hours testing every product or service we review, so you can be sure you're buying the best. Find out more about how we test.
Hypnia Supreme Memory Mattress: Two minute review
If you're looking for a supportive memory foam mattress with a nicely cushioned top layer, the Hypnia Supreme Memory Mattress will tick the box. If you're looking for a medium firm design at a reasonable price, this is a great option.
I slept on the Hypnia Supreme Memory Mattress for two months to see how it compares to the rest of today's best memory foam mattresses, and I wasn't expecting to find it as comfortable as I did. Having previously slept on a hybrid design that teams pocket springs with foam, this Hypnia all-foam design made for a different but surprisingly comfortable experience. While it doesn't have the firm structure with that bit of bounce you tend to get with a hybrid design, it does provide a luxuriously spongy top layer and has excellent pressure relief.
The mattress has a medium firmness rating and is designed for all body types and sleeping positions, but I found it most supportive when I was lying on my back. Here it did a good job to nestle my lumbar area into its design, which seems to adapt to my body as I changed position. It provided a fair bit of cushioning that gives it a luxury finish without making me feel like I was sinking.
When lying on my sides and front I felt supported as the structure feels evenly balanced right up to the edges. While it doesn't have the best edge support I've tried, this mattress did well to hold its shape well when I was getting in and out of bed, which is always a bonus if you don't care to slide out of bed in the morning.
That's the short version. Read on for my full, in-depth Hypnia Supreme Memory Foam mattress review. Or, to see how it compares to other options, check our general best mattress ranking.
Hypnia Supreme Memory Mattress review: Price
A mid-range mattress
Regular sales mean a double usually costs £489.99
Fitted sheets and mattress protectors usually always on offer
Compared to competitor all-foam mattresses, the Hypnia is average in price when on offer. It currently costs £489.99 for a double, down from a current RRP of £1,249.99; ignore that figure, though, as it seems to fluctuate a lot while the offer price remains constant on the Hypnia site, so that's what you'll always end up paying. In comparison, the Emma Original mattress usually costs £379.20 for a double, with a 20% saving – down from £474.
The Hypnia Supreme Memory Mattress is the brand's mid-range model that will appeal to anyone wanting to spend under £500 on a decent double mattress. Hypnia also sells two more mattress designs including the Supreme Hybrid Mattress, currently priced £349.99, down from £1,149.99, and the Essential Hybrid Mattress, priced at £299.99 at the time of writing, down from £859.99. The brand also has a range of refurbished mattresses with prices starting from £209.99 for a single refurbished Essential Hybrid mattress.
We regularly update our features to keep an eye on the best mattress sales and deals, which you can refer to regularly should you be in the market for a new mattress. We include the latest offer prices – month by month - from popular mattress brands including Emma, Casper, Tempur-Predic, Emma, Eve and more.
UK Single: RRP $874.99 (normally sells for £329.99)
UK Small double: RRP £1,124.99 (normally sells for £449.99)
UK Double: RRP £1.249.99 (normally sells for £489.99)
UK King: RRP £1,374.99 (normally sells for £549.99
UK Super King: RRP £1,624.99 (normally sells for £629.99)
Hypnia Supreme Memory Mattress review: Specs
Swipe to scroll horizontally
| | |
| --- | --- |
| Price (double size) | RRP £1,249.99 (usually sold at £489.99) |
| Firmness | 5.5 |
| Materials | Open cell foam, memory foam, PU foam |
| Depth | 25cm |
| Sizes | Single, Small Double, Double, King, Super King |
| Delivery | Free |
| Trial period | 200 nights |
| Guarantee | 15 years |
Hypnia Supreme Memory Mattress review: Materials & design
4 layers that create a 25cm thick design
Includes a layer of cool graphite-infused foam
Quilted cooling cover that's hypoallergenic
To create a very sumptuous yet breathable mattress, the Hypnia Supreme Memory Mattress is made up of quality materials. Its 25cm thick design feels smooth to touch and has a luxurious finish to it. The mattress includes four layers to create a design that encourages the correct spinal alignment and supports your body from shoulders to hips.
Gracing the top of the mattress is a quilted Air-wave cover that is breathable and hypoallergenic and Oeko-tex certified (that indicates that its materials are non-toxic). It's a good choice if you suffer from allergies and as the cover is removable it makes it easier to keep clean. While I found the mattress easy to take up the stairs when rolled up, it's worth pointing out that it doesn't have any side handles that can come in useful when moving or turning the mattress once unravelled.
Below the cover is 3cm of graphite infused open-cell foam that gives the mattress a bit of bounce and is designed to help keep you at the optimum temperature as you sleep. This works by drawing heat away from the body while you sleep to stop the mattress making you feel hot and sweaty like some memory foam designs can.
Beneath this you'll find 5cm of 'next-generation' memory foam that creates a lightness in the mattress that will both hug your body but evenly disperse your weight to keep the pressure off. All this resides on a 17cm durable polyurethane multi-zoned base that is built to last and prevent sagging, while supporting all body types. Hypnia suggests that it will take at least a month to get used to a new mattress and the brand offers a 200-night trial should you decide it's not for you.
Design score: 4 out of 5
Hypnia Supreme Memory Mattress review: Comfort
Medium firmness, but may be too soft for heavier individuals
Cushioned yet supportive top layer
Average sinkage measurement in our test
There's no firmness rating on the Hypnia site, but its online blurb says that the mattress has a medium firmness. When I first slept on the mattress I noticed how cushioned it felt. I think it feels on the softer side of medium firm – around a 5.5 out of 10.
To get a good idea of how the mattress felt, I slept on it alongside my partner who at 6ft is much taller than me. Overall, I thought the mattress felt nicely cushioned and easy to sleep on and turn over. My partner, however, likes a very firm mattress and found it a little too much on the soft side for his preference. He did appreciate its comfortable structure and, as a front sleeper, he was happy with its pressure relieving qualities.
I also felt supported when moving from front, back and sides. I was also happy with its pressure relieving qualities in all my joint areas and how well it supported me when laying on my back. I normally place a pillow under my knees to give my hips a bit of support, but I didn't feel the need to do so when sleeping on this design. While it's hard to say if the mattress eased any aches or pains while I slept on it, I did appreciate how well it aligned my spine and I found it easy to sleep in a neutral position with far less moving from side to side over the course of the night. I teamed it with a memory foam Groove pillow, which seemed to complement the mattress.
To get an idea of pressure relief on this mattress, I measured the sinkage using an 8kg kettlebell weight. I placed the weight in the centre of the mattress and measured the sinkage at 1.2 inches, which seems about average for a supportive memory foam mattress.
I also asked a couple of friends varying in height to try out the mattress to get a varied viewpoint. One friend who is 5ft8 tall lay on it alongside their heavier 5ft10 partner, and was very impressed at how little motion they could feel on the other side of the bed when their partner moved. They also thought the mattress had a nice bounce to it and liked how evenly supported their body felt when they lay flat on their back. When sleeping on their front they felt that the mattress was a little too soft for their liking, but overall they liked the general feel of the mattress and how well it retained shape when they got in and out.
Hypnia Supreme Memory Mattress review: Performance
Good temperature regulation
Absorbs motion well – good for couples
Great support around edges, but corners a little softer
As well as assessing the Hypnia mattress for comfort and support, I also considered three other key factors: temperature regulation, motion isolation and edge support. All of these performance aspects impact on a person's overall experience with a mattress, and who it will suit. Here's what I found...
Temperature regulation
During my time sleeping on the Supreme Memory Mattress, I thought it did a good job avoiding overheating issues usually associated with an all-memory foam mattress. I tested this mattress in the early summer months when the room temperature was around 18 degrees at night and teamed it with a synthetic duvet and Egyptian cotton cover and I felt just right. As the mattress is quite thick and sumptuous in its design, I think that it's ideal for the cooler months, but I'll be interested to see how well it performs at the nights heat up.
The mattress has a combination of materials used inside to encourage air flow, which may be why I felt like I slept at an optimum temperature. I also made sure that I allowed the mattress to 'breathe' every morning by pulling away the covers and opening the window for a short time. This certainly helped clear any off-gassing odours too. The mattress includes 'next generation' breathable foam to improve airflow. The top quilted cover 'Air-wave' cover is removable and hypoallergenic, which adds a little peace of mind if you suffer with allergies too. The second layer of the mattress is designed with graphite particles infused into the foam, which is designed to draw heat away from the body.
Temperature regulation score: 4 out of 5
Motion isolation
If you're a restless sleeper or sleep with someone who spends ages to get comfy only to switch sleeping positions dramatically throughout the night, you'll appreciate why good motion transfer technology is important in a mattress. And this is where I think the Hypnia Supreme Memory Mattress scores top marks. All the testers who lay on this mattress told me how impressed they were with how well the mattress did to disguise the fact that their partner was sleeping next to them. Although I couldn't stop my restless partner moving onto my side of the bed in his sleep – and snoring in the process - I did notice how nicely isolated I felt when he stayed put and I was sleeping alongside him.
To test motion isolation further, I conducted a test using an empty wine glass and a 5kg weight. I positioned the glass in the centre of the bed and dropped the weight onto the mattress 4, 10 and then 25 inches away from it. On all three occasions the wine glass stayed put, only quivering slightly at 4 inches away.
Motion isolation score: 5 out of 5
Edge support
During the testing period, I was impressed at how well the mattress held my body in position when I was laying out in a starfish shape on my back. I felt like the base retained its shape from edge to edge and – unlike some mattresses I've tried that feel like the material drops and curves off at the edges – the Hypnia held its structure. While the edges aren't the firmest I've tried, I felt reasonably secure sitting on the sides of the bed too, which is important if you don't want to feel like you're sliding out of bed in the morning.
To get more insight into how well the edges retain their shape, I used an 8kg weight and measured the sinkage. It came out at 1.57 inches sinkage on the edges, which seems reasonable for such a thick mattress. When I tried to do the same test on the corners of the mattress, however, the weight kept dropping off the bed. But, as expected, edge support is usually far superior at retaining its shape than the corners are.
Edge support score: 4 out of 5
Hypnia Supreme Memory Mattress review: Setup
Mattress delivered vacuum-packed, folded, rolled and boxed
Free standard delivery
Took over a week for any signs of off-gassing to clear
It was easy to order a double Hypnia Supreme Memory Mattress online and depending on your location delivery can take between two to three days. The mattress arrived in a box, folded, rolled and vacuum packed.
At 23.6kg, I found the rolled-up mattress easy to haul up the stairs without on my own. I placed it onto a wooden slatted bedframe, before using my own cutting tool to slice through the plastic packaging – unfortunately there wasn't one in the box like some companies such as Otty or Nectar include. While it's not made from recycled packaging, I was able to put both the cardboard and plastic into the recycling after assembling the bed. Hypnia does, however, work responsibly, distributing returned mattresses to people in need and taking back some returned mattresses to be recycled.
I was impressed at how neatly it was packed up and it came folded as well as rolled which is something I hadn't seen before in a bed in a box mattress, which I've normally only ever seen rolled.
After opening, Hypnia suggests waiting up to 48 hours before sleeping on the bed to ensure it returns to its original shape. Within four hours the mattress had filled out impressively, but I gave it up to 72 hours before sleeping on it just to be sure it had reached its full potential.
To get a good level of off-gassing, I made sure I left the window closed when unravelling the mattress. The new factory smell was quite strong at first and hung around for a couple of days before it started to fade and I eventually ventilated the room. After a week I stripped the bed of linen and when up close I could still a slight bit of off-gassing, which took at least another week to disappear.
Setup score: 4 out of 5
Hypnia Supreme Memory Mattress review: Customer reviews
4.4 star rating for Hypnia on Trustpilot
Comfiest mattress ever
Reviews peppered with the odd negative comment
Like most mattress websites, Hypnia pulls in snippets of reader reviews from the Trustpilot website. Hypnia has currently been given a 4.4 star rating on Trustpilot, although you'll need to dig into the reviews to find out which mattress is being discussed. There are around 986 reviews to scroll through at the time of writing.
Alongside a few negative comments regarding delivery issues and comfort, the overall feedback on Trustpilot for Hypnia is very positive. Comments about 'much improved sleep' and a 'cloud-like experience' were in abundance, with one reviewer even commenting that they were now buying their fourth Hypnia mattress as they loved the brand so much.
Should you buy the Hypnia Supreme Memory Mattress?
As the sinkage measurement confirmed, the Hypnia Supreme Memory Mattress has quite a cushioned top layer, but as noted by all the testers in this review, it provided a very supportive structure on which to sleep.
It's suitable for all sleeping positions, although I would say that front sleepers may prefer a firmer structure. Back sleepers on the other hand will benefit from the support- particularly in the hips and lumbar area.
I found the mattress to have excellent motion transfer technology, which comes in useful if you don't want to be disturbed by your partner moving sleep positions at night and vice versa. With breathable and hypoallergenic foam layers, it has excellent cooling features to keep you at the optimum temperature too. And overall, I'd say that it's a great value for money when it's being sold at sale price.
Hypnia Supreme Memory Mattress review: also consider
Swipe to scroll horizontally
| Header Cell - Column 0 | Hypnia Supreme Memory | Emma Original | Simbatex Foam | Nectar Memory Foam |
| --- | --- | --- | --- | --- |
| Price (double) | RRP £1,249.99 (usually sold at £489.99) | RRP £474 (usually around £379) | RRP £799 (479 on offer) | RRP £1,119 (usually around £480) |
| Firmness | Medium firm | Medium 5-6 (out of 10) | Medium Firm 7.5/10 | Medium 6.5 (out of 10) |
| Materials | Open cell foam, memory foam, PU foam | Memory foam, polyester elastane | Knitted cover, soft CertiPUR Simbatex foam, open-cell foam, high density foam | Gel memory foam, CertiPUR-US foam, poly-blend |
| Depth | 25cm | 25cm | 25cm | 25cm |
| Sizes | Single, Small Double, Double, King, Super King | Single, Small Double, Double, King, Super King | Single, Small Double, Double, King, Super King | Single, Small Double, Double, King, Super King |
| Delivery | Free standard delivery | Free | Free delivery in 3 working days | Free |
| Trial period | 200 nights | 200 nights | 1 year | 365 nights |
| Guarantee | 15 years | 10 years | 10 years | Lifetime |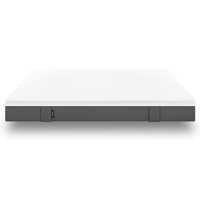 Emma Original
At £474 RRP for a double, the Emma Original is cheaper than the Hypnia Supreme Memory Mattress, but comes with an equally supportive 25cm structure. It includes five body zones to help distribute your weight evenly on top and like the Hypnia also has a removable cover.
Read our Emma Original mattress review.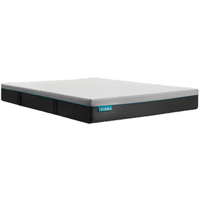 Simbatex Foam mattress
For a memory foam mattress that feels a little firmer, you could try the Simba Simbatex Foam Mattress, which costs from £479 for a double. Like the Hypnia, it comes with an open-cell structure, but this allows 30 x more airflow than your dense, standard memory foam.
Read our Simbatex Foam mattress review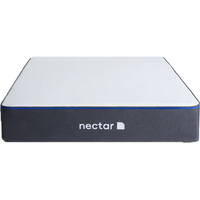 Nectar Mattress
For a memory foam design that is best suited to heavier individuals, you could try the Nectar Mattress, which costs from £479 for a double. Like the Hypnia it is also 25cm thick, but the Nectar offers a 365 night trial over Hypnia's 200 nights.
Read our Nectar mattress review
How I tested the Hypnia Supreme Memory Mattress
It takes at least a month to get used to the feel of a new mattress and to give this mattress a fair test I trialled it for two months. I placed it on a double wooden slatted bedframe, which I think gave it a good chance to not only circulate air on the underside of the bed while enhancing the mattress with suitable support. It was late spring when I tested the mattress and the average room temperature stated on my Wunda Smart thermostat in my room was 18 degrees. I will report back any findings as we go into the summer month and note if the mattress does well to retain sits cooling properties.
As well as giving my own personal opinions in this review, I asked for feedback from my partner and two friends. To report on the structure and effectiveness of the mattress in detail I also conducted tests to measure sinkage, edge support and motion isolation using weights and an empty glass.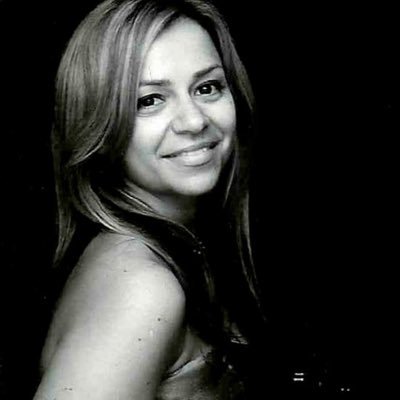 Emily is a lifestyle journalist who writes for a range of publications including TechRadar, Livingetc, Wired, Ideal Home and GQ. She writes about interior design and smart home, gardens, wellbeing, food and fitness and has tested everything from food processors to paddleboards, and bee hives to the best beds. When she's not typing away at her computer, she can be found tending to her Dorset-garden, trying the latest water sport at the beach or acting as chauffeur to her two young kids.