Garmin could be cooking up workout earbuds of its own to take the fight to Apple's AirPods
Did Garmin just hint that it's developing a set of earbuds?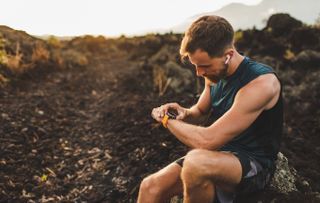 (Image credit: Breslavtsev Oleg / Shutterstock)
Garmin consistently makes some of the highest-rated running watches and heart rate monitors we've tried, but there's something missing in its exercise equipment ecosystem: earbuds that can interface seamlessly with its watches. However, Garmin's latest acquisition makes me think a set of Garmin-branded running headphones could finally be on the way.
Garmin's expertise in creating some of the best running watches is derived from its GPS credentials, but it has never really had any in-house audio expertise to create seamless audio integration, in the way that Apple's AirPods work so well with the best Apple Watches.
That could be about to change, though, as Garmin has signed a purchase agreement to acquire JL Audio, a firm specializing in audio solutions such as home theater equipment, and speakers and subwoofers for vehicles.
The acquisition, announced on August 7, will "create new opportunities to provide premium audio features across a broad range of [Garmin's] markets and products," according to Garmin's press release. Another quote, attributed to JL Audio Founder Lucio Proni, said: "We are thrilled at the opportunity to integrate into Garmin's product ecosystem. JL Audio will contribute audio knowledge and engineering expertise to create great audio products for many years to come."
Of course, Garmin may only want JL Audio to complement its vehicular satellite navigation systems by providing more stuff for cars, but it certainly sounds like a whole range of audio products are in the works. Given Garmin's domination of the running watch space, a set of the best running headphones could be the next step.
Analysis: I asked our expert
I asked our own senior audio writer Becky Scarrott what she made of the acquisition, and whether workout earbuds to rival AirPods and Beats Fit Pro could really be in Garmin's future. Here's what she had to say:
"Garmin currently offers dēzl 'trucking headsets' with a boom mic arm and solo ear cup, so it isn't a huge stretch to think that JL Audio might look to collaborate to produce a wireless earbuds solution.
"It's important to remember that JL Audio does not currently make earbuds; it really is a subwoofer and speaker manufacturer at heart, and it has branched out into speakers/receivers for cars because the in-car audio market is booming once more. But a chink in Garmin's armor is a set of wireless earbuds (its Rino earbud is a solo bud – and wired) so you'd think that might be a big bone of contention at the next company brainstorm."
The bottom line is that, while we don't know exactly what Garmin is planning, in-house audio expertise and hints of using the knowledge to develop new products is enough to convince me Garmin is at least exploring the possibility.
This is good news for me: premium watches such as the new Garmin Fenix 7 Pro would benefit from a seamless experience. I would love turn-by-turn directions when following a course on my watch, for example.
Get daily insight, inspiration and deals in your inbox
Get the hottest deals available in your inbox plus news, reviews, opinion, analysis and more from the TechRadar team.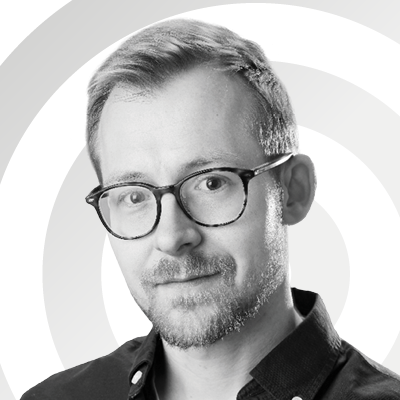 Fitness, Wellness, and Wearables Editor
Matt is TechRadar's expert on all things fitness, wellness and wearable tech. A former staffer at Men's Health, he holds a Master's Degree in journalism from Cardiff and has written for brands like Runner's World, Women's Health, Men's Fitness, LiveScience and Fit&Well on everything fitness tech, exercise, nutrition and mental wellbeing.
Matt's a keen runner, ex-kickboxer, not averse to the odd yoga flow, and insists everyone should stretch every morning. When he's not training or writing about health and fitness, he can be found reading doorstop-thick fantasy books with lots of fictional maps in them.