It's been over two years since February 2021, when Spotify announced its plan to launch a HiFi service within the year, which didn't happen. And it… still hasn't happened.
What has the big green streaming giant has most recently unveiled in its stead is new AI DJ feature (currently live in the US and Canada, coming soon to the UK) and a redesigned homepage (think TikTok meets Netflix). That's about it.
After a spell away from the team, I returned on Monday and happily noted that my colleague Mark Wilson has adopted the resolution I made last October, in that he'll finally be ditching Spotify for Apple Music. Bravo. This glacial pace from Spotify necessitates such actions.
A quick bit of background information: back in October, it was reported (via Reddit user u/nearlymind and others) that after canceling their subscription to Spotify Premium, members received an email asking them to complete a survey about whether they might consider returning to the streaming service for a "Platinum" offering, at $19.99 per month (so, double the cost of Spotify Premium) which would include HiFi.
The carrots dangled in front of survey responders by Spotify included 'lossless' CD-quality audio, Studio Sound, Headphone Tuner, Audio Insights, Library Pro, Playlist Pro and Limited-ad Spotify podcasts.
Since Spotify Platinum is still nowhere to be seen, it would seem that the answers to the survey were not, er, particularly positive.
OK but why no HiFi at least, Spotify?
It's a strange one because, according to Spotify, high-quality music streaming is consistently one of the most requested new features from its loyal users – listeners who have long been limited to 320kbps.
So how much better might HiFi be, according to what we know so far? CD-quality, which is 1,411kbps, otherwise written as 16-bit/44.1kHz – admittedly a big jump.
But here's the truth-bomb folks: Apple Music and Amazon Music casually unveiled this at no extra cost to its subscribers back in May 2021 – only that's not the end of this particular tale.
Apple Music went several steps further. As well as offering its entire catalog in CD-quality for free, Apple gave us two even higher resolution tiers at no extra cost: Lossless (up to 24-bit/48kHz, or 2,304 kbps) and Hi-Res Lossless (up to 24-bit/192kHz, which is a whopping 9216kbps), all using Apple's ALAC (Apple Lossless Audio Codec) codec. Impressive, I think you'll agree.
And that's before we even get to the Dolby Atmos and Spatial Audio content, which sound even better using a set of the Cupertino giant's own new AirPods Pro 2, AirPods Max or AirPods 3 and an Apple source device for head-tracked 5.1, 7.1 or object-based immersive audio.
How good does Spotify HiFi look now? Not very.
I have to tell you that despite the ever-improving social aspects of Spotify (collating your most-streamed artists into a personalized festival lineup poster was a neat touch – and very good for Instagram interactions) I just want good-quality music for the best price, so I certainly won't be canceling Apple Music.
Not to knock Spotify HiFi before it's even here, but…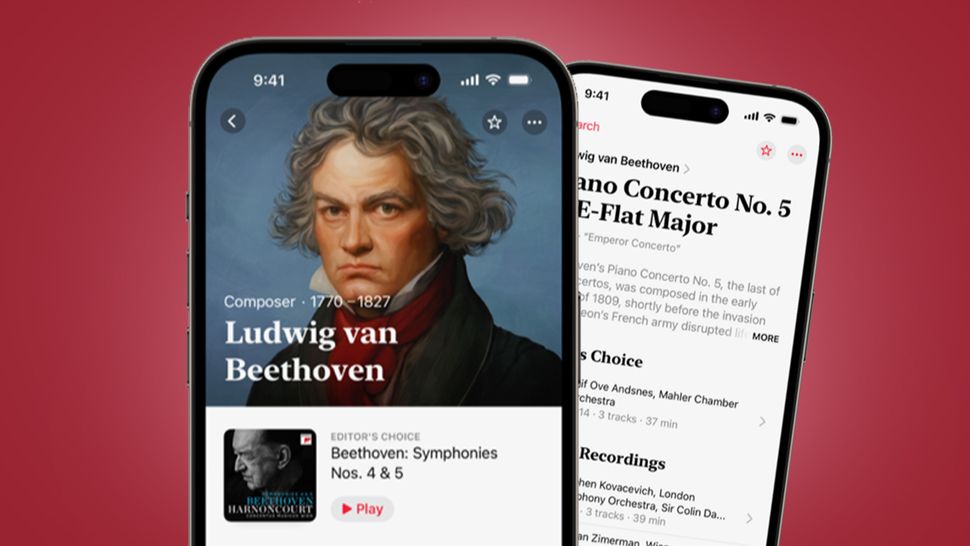 Of course, I'd still love to check Spotify HiFi out – when (and if) it arrives. My ears are always my guide, whatever the bitrate, file type, and codec.
The 'studio sound' and 'headphone tuner' features promised by Spotify are intriguing, and while I maintain that there will be little to challenge Apple Music's suite of features here (and let's not forget the Apple Music Classical app arriving at the end of the month at no extra cost to Apple Music users – although do note its one annoying limitation) it emphatically deserves a listen.
But hi-res audio – and better audio in general – just feels like a race that Spotify cannot win. Take Apple Music Sessions – a concept that was clearly Apple's response to Spotify Sessions (hardly subtle, is it?). The rub is that Apple Music offered these live recordings in Spatial Audio, so it's not hard to see who wore it best.
And yet Spotify's popularity endures. According to Statista (opens in new tab), Spotify had 205 million Premium subscribers worldwide as of the last quarter of 2022, up from 180 million in the corresponding quarter of 2021. So, Spotify may not even want to challenge in the hi-res stakes. It seemingly doesn't need to…
And there's still no promise of any Dolby Atmos-enhanced music from Spotify.
As I've mentioned before (but will keep mentioning), the resolution debate is key, as far as I'm concerned. What Spotify is technically justified in calling 'HiFi' resolution is nowhere near as good as Apple Music's Lossless offering.
To get granular: hi-res music is defined as music files that have an equal or higher sampling frequency and/or bit depth than CD, which is specified at 16-bit/44.1kHz. Thus, CD-quality audio can be referred to as hi-fi (or lossless, if the original was recorded in CD resolution – aka no 'loss' was incurred in the recording process) but that resolution is easily beaten by Apple Music – even if you'll need wired headphones and potentially a DAC to hear it properly.
We'd seen a few other signs that Spotify HiFi was close to launch late last year, including screenshots of the Spotify HiFi logo in the app as well as a Spotify HiFi onboarding video leaked by a Redditor – but all to no avail. And I certainly won't be canceling Apple Music, even if Spotify HiFi finally does make its debut in 2023 (which I doubt).
In my humble opinion, Apple Music remains one of the best music streaming services out there, along with Qobuz (a review is coming soon) and Tidal – although you will have to pay a premium for those MQA Master files…
Ultimately, I think Spotify Premium subscribers do not care enough about audio fidelity to double their monthly spend on music. I do care, and I won't be paying the same price for lesser file quality. I simply believe Apple Music is where the smart money goes.