(Update: 24/1/2023): Stockholm-based Ganso (5GB) added
(Update: 9/1/2023): The list has now been tidied.
(Update: 7/1/2023): The table is no longer available so I copied and pasted the entirety of the document below. Apologies for the inconvenience.
As of January 2023, we have recorded 34 free cloud storage providers with a combined capacity of almost 1.5TB. The majority of these providers are based in Europe and offer capacities between 1GB and a staggering 1TB.
However the number of free cloud storage services is decreasing, much like the amount of free web hosting services, and more intense competition from hyperscalers (including Facebook) as well as increasing operational costs saw the likes of Ionos and Amazon exit the free cloud storage market in 2022, with other notable departures including Zoho, Spideroak and Sugarsync.
What you may end up needing is a cloud storage management service to fuse all your cloud storage, presenting you with a unified interface. You won't find any free ones as bandwidth is costly which explains why a few services listed here have bandwidth restrictions (Icedrive, for example, has a 3GB per day limit).
For the purpose of this article, we've selected free cloud storage providers that do offer totally free unrestricted access to their services: so no trial e.g. try free for 90 days.
If we've missed any free cloud storage service or if one of the ones listed below no longer offers free cloud storage, ping me an email on desire.athow@futurenet.com.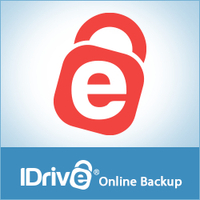 (opens in new tab)
Want to take the pain out of cloud storage? (opens in new tab)
For those who want to pay a bit extra. IDrive, the cloud storage veteran, delivers tons of storage online for an incredibly small outlay. 5TB 10TB for $3.98 for the first year is unmatched till now and so is the support for unlimited devices and the extensive file versioning system available.

Below is the list of free cloud storage providers, from lowest to highest capacity.
Partner | Location | Free capacity in GB